Hamilton Intra-Matic Watch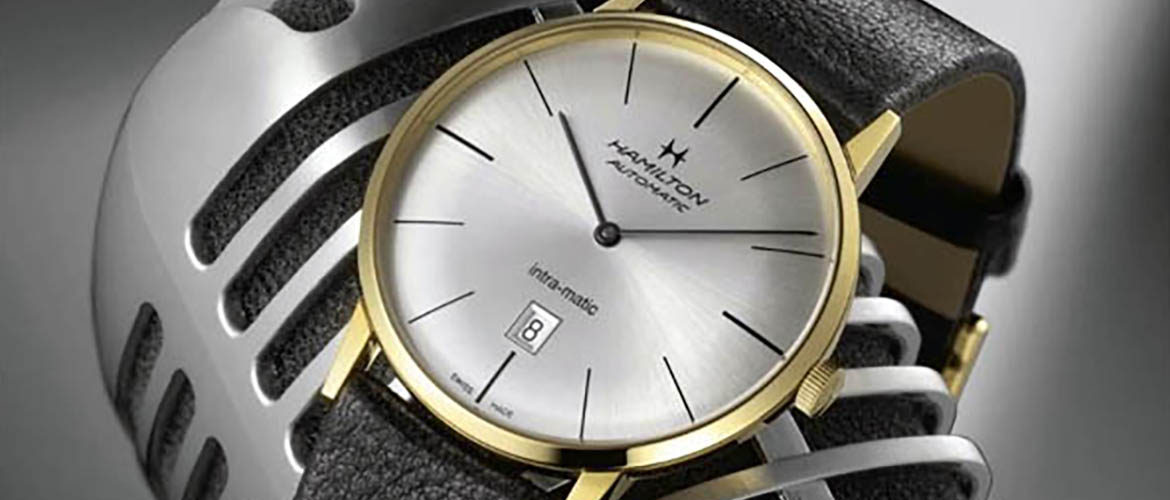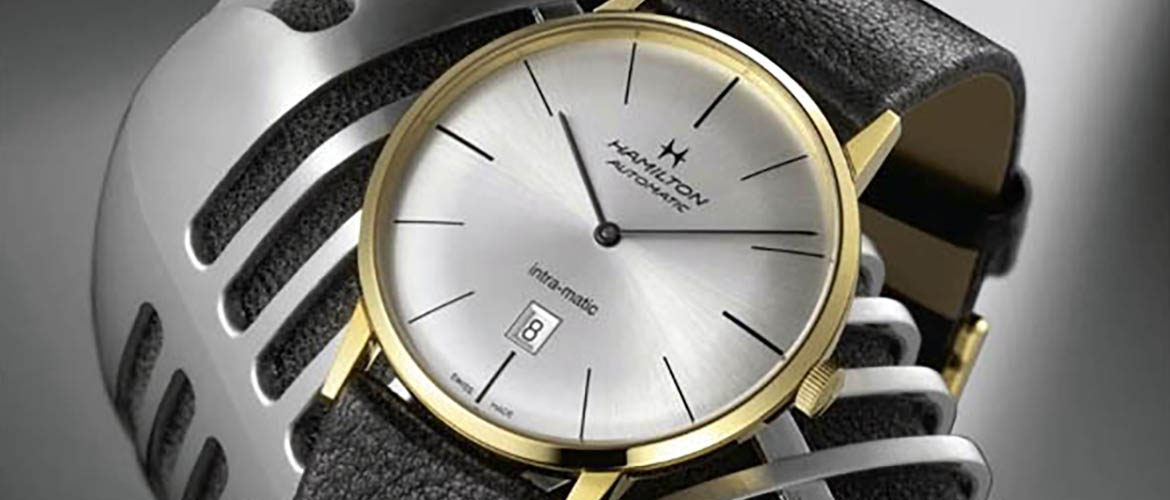 Vintage watches are incredibly popular these days, and that has a lot of companies putting out models that are inspired by their own models of yesteryear. Recently, at Baselworld, Hamilton exhibitied an excellent new watch that captures that classic style far better than many new timepieces.
The Intra-matic is a very simple-looking watch. The silvered (or black) dial has a sunburst pattern and long, thin baton hour markers. The hour and minute hands are also very long and thin, like pencils. There is no seconds hand, or even a subsidiary seconds dial. A window at the six o'clock position displays the date. An old-fashioned logo for Hamilton, as well as the brand's name itself, adorns the dial. Just below that is the word automatic, and then intra-matic is written below the hands, above the date. It's a good 60's vintage look, but the style retains a very modern flavor that makes it better for everyday wear in today's world than many real vintage models.
The case comes in polished steel or gold and comes in two different sizes, 38 millimeters and 42 millimeters. It has fairly large lugs, which make the watch seem bigger than it actually is. This effect particularly works out in favor of the 38-milliemeter model. The bezel is simply a thin rim of polished steel or gold. On the back of the case, you can see the movement inside. It's an ETA 2892-2, a movement that is actually very popular and often sells for far more than the price of the Intra-matic. The rotor has the Hamilton name engraved on it.