Hamilton Ventura Ladies Watch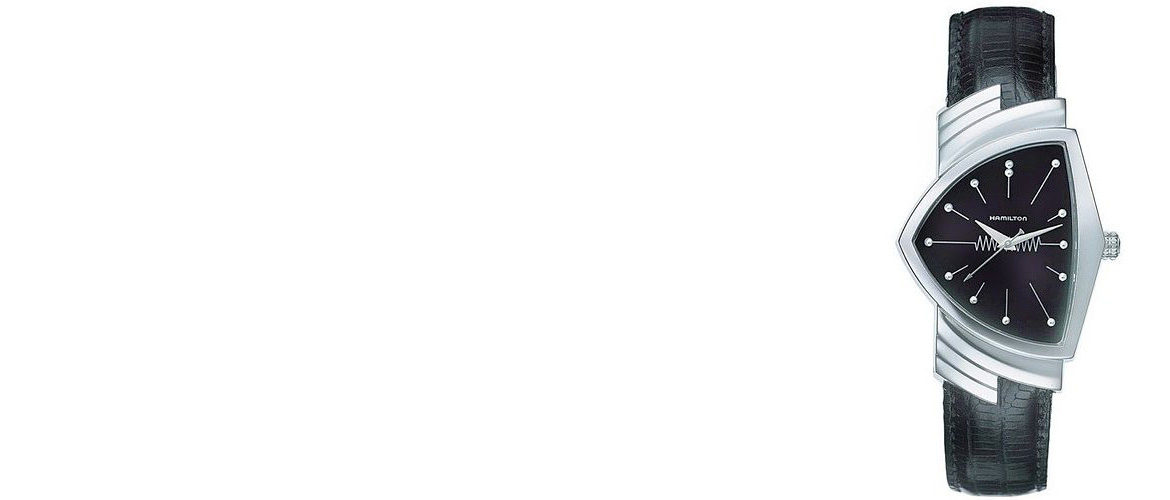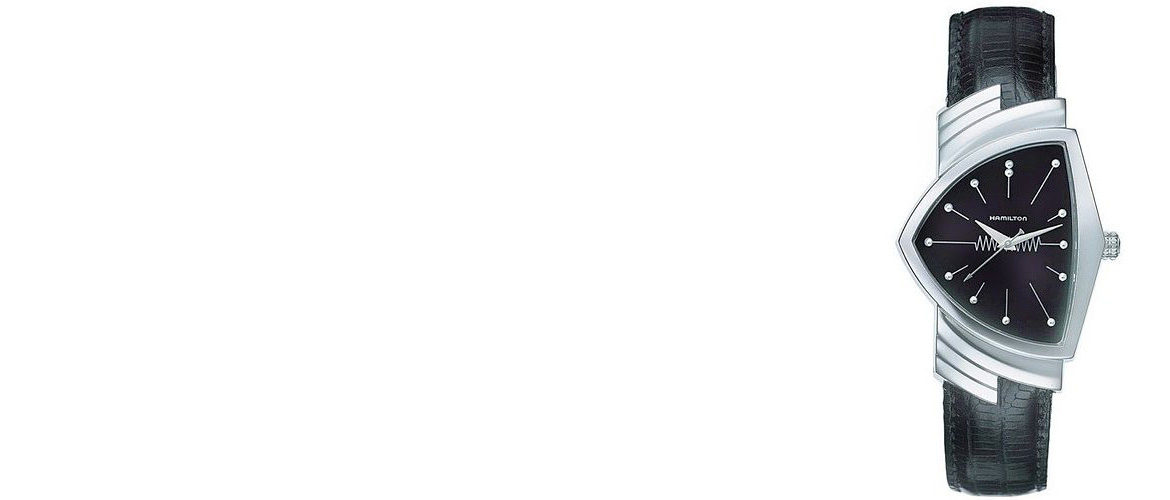 Hamilton refers to itself as America's wristwatch brand, and rightfully so. The company has been around since 1892 and is based in the U.S. One of their most popular wristwatches, the Ventura, has come back to life with some modern styling. The Ventura ladies wristwatch is exceptionally vintage, features an art-deco style, and is very similar to the original.
The Ventura ladies wristwatch features an abstract, vintage styled stainless steel case. It best could be described as an awkwardly shaped triangle. The original 1957 Ventura was immensely popular because it was the first electrical battery powered wristwatch. This fine tribute to the original runs off a high-quality quartz movement. Its dial is laid out similar to the original, featuring a black background color with digit markings and embossed rounded hour markers represented as points that look like atoms.
The Ventura is presented with black alligator leather straps like the original. A feminine engraved crown adds to the elegance of this piece. It is water resistant up to 50m, but I doubt you'd be going swimming in this timepiece. The Ventura ladies wristwatch offers snazzy elegance, class, and an undeniably eye-catching retro-look. Fans of the original or fans of vintage in general will be delighted by this watch. Priced at $845.00, it offers fantastic value for the low-luxury price.