Hanhart Pioneer Racemaster Chronograph Watch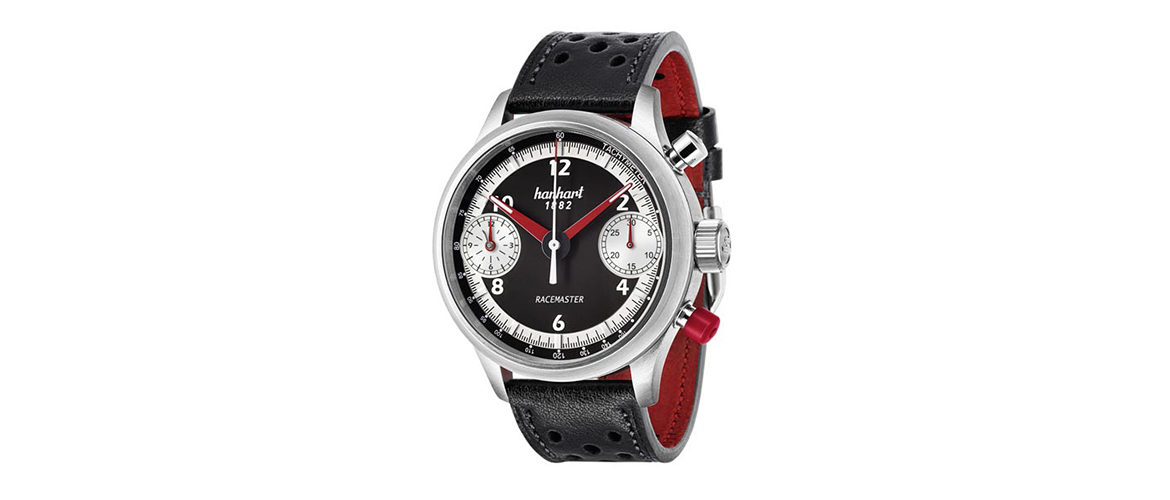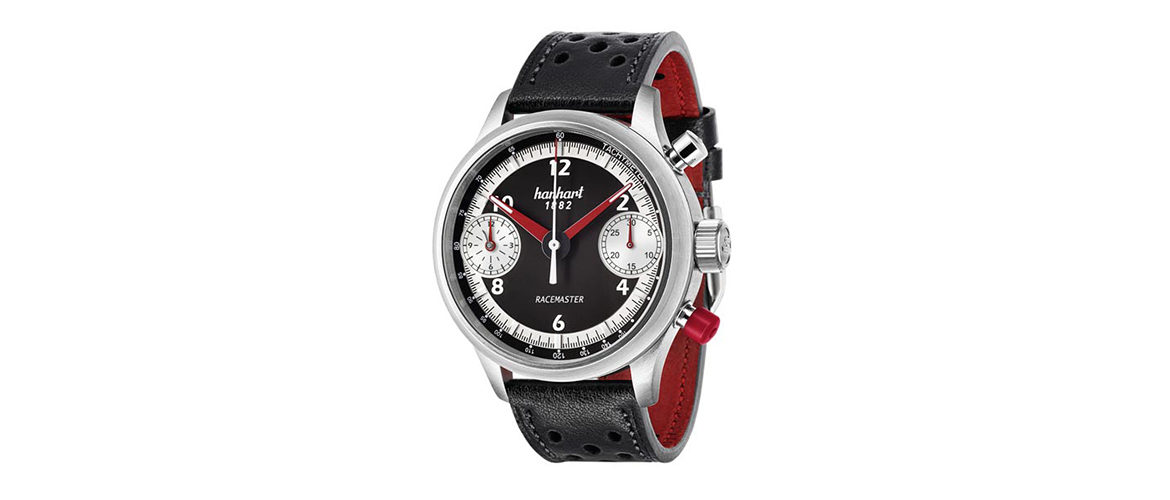 Motor sports fans are going to be all over the Hanhart Pioneer Racemaster Chronograph.  Hanhart's history of producing mechanical stopwatches and wristwatch chronographs has taken a sporty and retro direction.
The counters for the stopwatch and chronograph are position on the left and right of the watch creating clean space in the middle of the face. The hours are clearly displayed in a large, white font while the other numerals are less distracting in a smaller white font. This clearly contrasts from the black plate color and thick, red dials. The dials are also accented with white tips for precise time keeping. A black leather strap that is red on the inside completes this retro watch. Hanhart integrated some extremely useful technologies into this piece. They used a new material called HDSPro which is steel that is 100 times more scratch-resistant than normal steel. This means that your watch will stay looking brand new for much longer than your others. The contrasting colors used on the face also make this watch foolproof. Black, white, blue, and red are used to distinguish the components. The strap has a unique circular punch-out design that adds style.
Overall Hanhart has produced a watch that is likely to become an instant favorite with collectors. This is a watch that has everything you need. It is easy to read, comfortable, and stylish. Plus with HDSPro it doesn't need to be treated like a princess. If you're looking for a fantastic daily watch that adds a little retro flavor to your collection check out Hanhart's Pioneer Racemaster Chronograph.