Harry Winston Ocean Tourbillon Jumping Hour Watch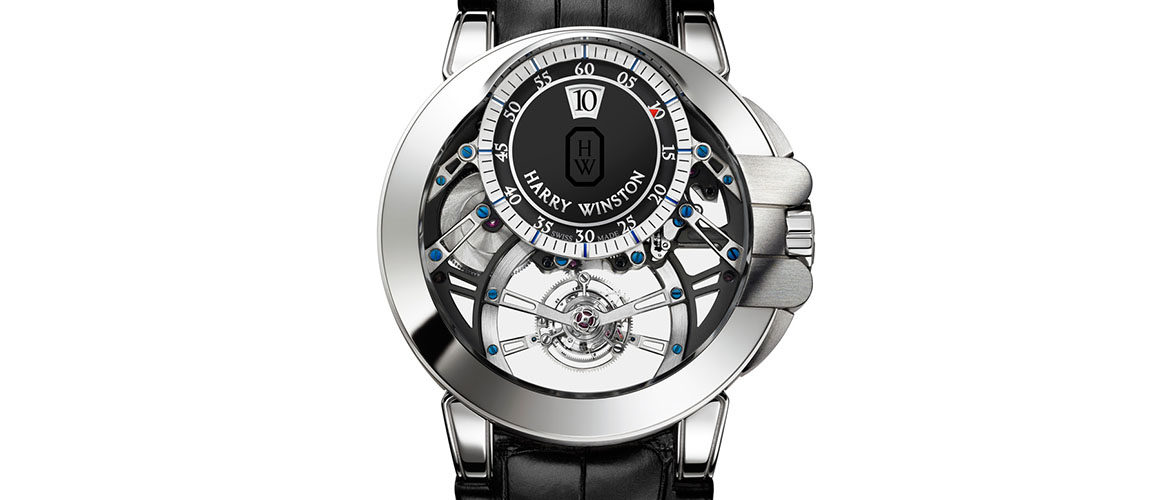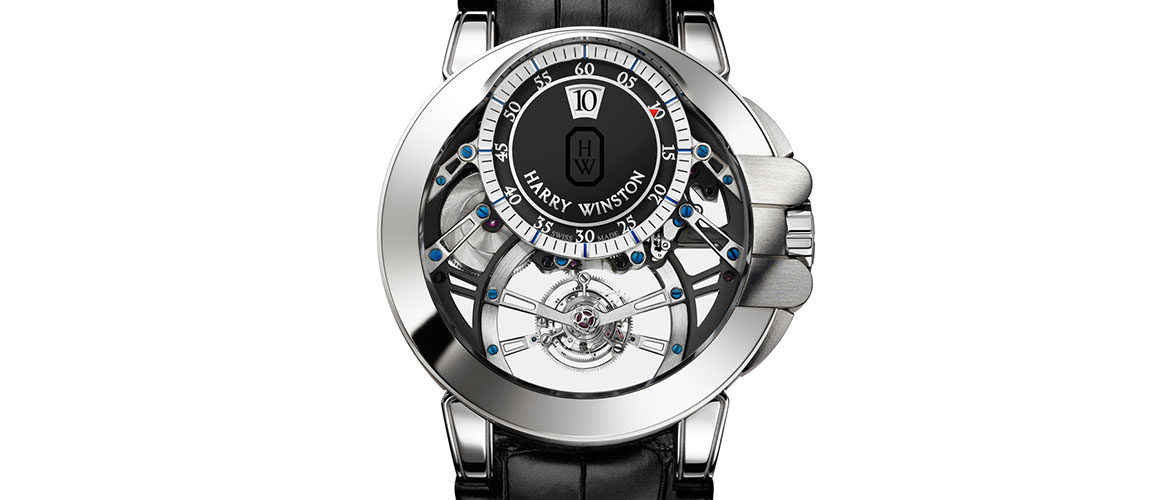 Harry Winston watches always maintains creativity even with their new models
Swatch group has taken over Harry Winston watches and is highly likely to change the watchmaking trajectory followed by the firm so far. The difference in horologic aesthetics between the new owner and the well-known watch maker can be seen in the future men's and women's creations from the brand. Unlike many other watchmakers who ensure continuity in the new models in their collections, Harry Winston watches is known to go along with the creative urges of their product team. In a sense, their creations are more a product of their heart than their brain. With the new ownership, this tradition is likely to change significantly.
At the recently concluded Basel World Watch and Jewelry Show, Harry Winston watches came out with an intriguing creation. This particular model in the watchmaker's Ocean Collection is noted for the presence of two complex complications in it. Harry Winston watches is once again proving their mettle as a watch designer par excellence. The tourbillon as well as jump hour complications of the Harry Winston Ocean Tourbillon Jumping Hour truly add to the finesse of the model.
Harry Winston watches was inspired from different structures from all over the world
The first thing you notice about the tourbillon is its suspended nature. At first look, you will not find any connection between the tourbillon function and the watch movement. This is an ingenuous design element from Harry Winston watches. They based this design on the suspended nature of modern bridges in big cities around the globe. How exactly is Harry Winston watches making the tourbillon move? This is accomplished through a wheel around the circumference that is camouflaged under the dial's minute track.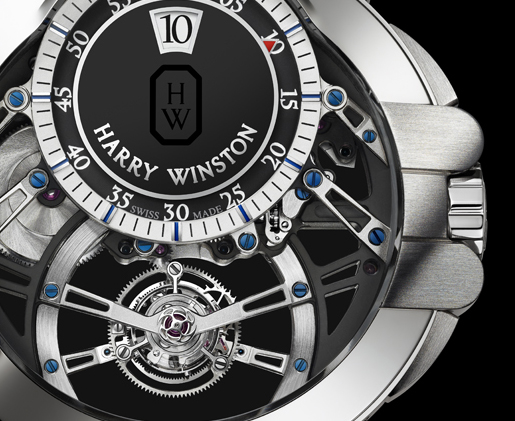 The dial made of black sapphire crystal lets you see the hour at 12 O' clock position. Once in every hour, it jumps instantaneously to the corresponding hour. Harry Winston watches incorporated a minute hand in the form of a red arrow and it is something not seen in many other jumping hour watches.
The hand wound watch movement that is controlling the creation is a twin barrel Harry Winston Caliber 4401 with 110 hours of power reserve.
Harry Winston watches put their own touch on this jumping hour timepiece
Harry Winston Ocean Tourbillon Jumping Hour is 45.6 mm X 13.2 mm in size and is available in four versions: rose gold (200 pieces), white gold (100 pieces), rose gold with diamonds (10 pieces) and white gold with diamonds (10 pieces).
Harry Winston watches went about creating a tourbillon with an hour and minute feature and have succeeded in coming up with an intriguing piece of horologic excellence.