Harry Winston Opus 9 Binary 18K White Gold Diamond Automatic Watch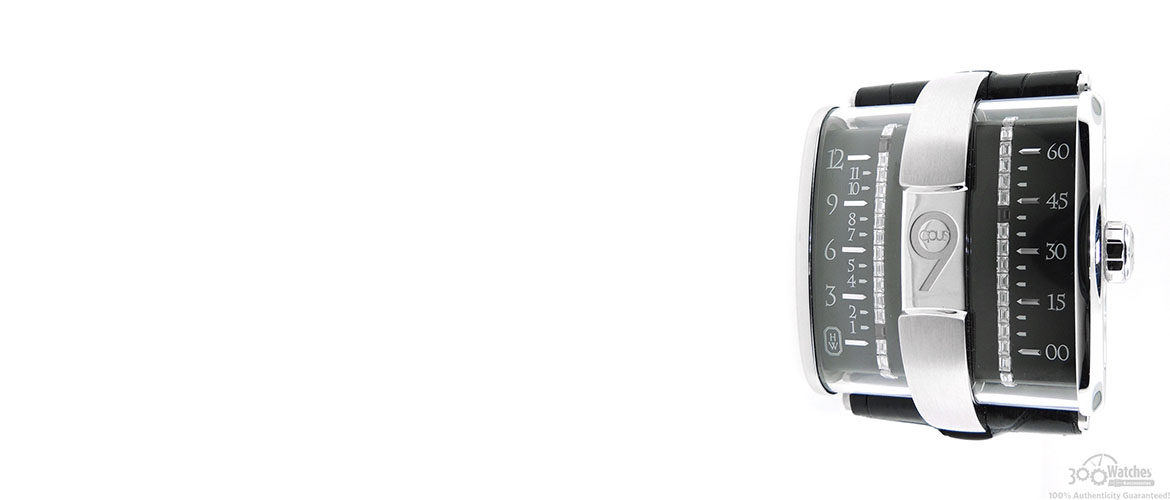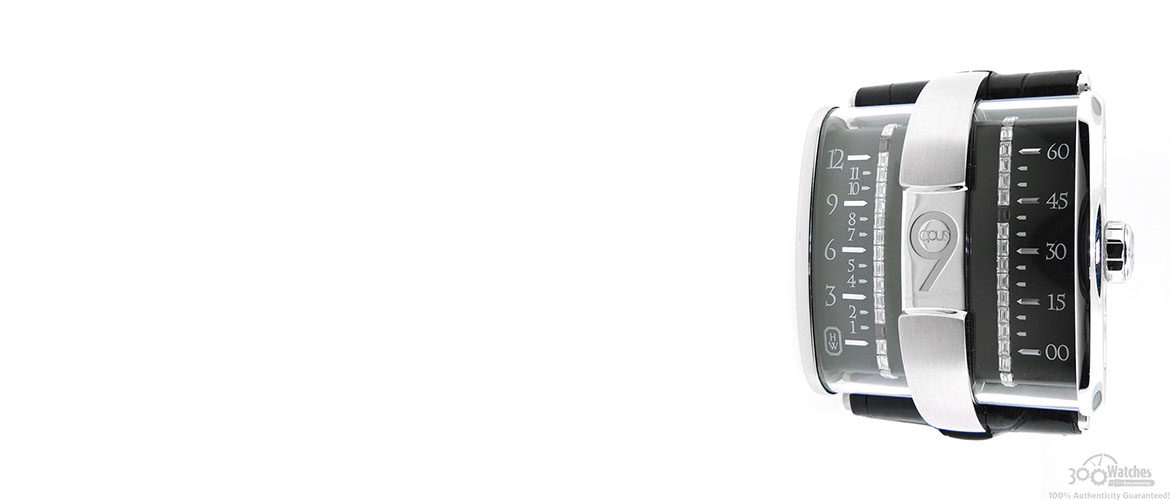 The Harry Winston Opus 9 Binary 18k White Gold Diamond Automatic Watch really drew me in, like it probably did to so many others. I was originally looking for a unique, haute horology piece when I came across an article on the Opus 9. The name alone was interesting enough for me to want to learn more about it. When I saw images of the watch, I knew it was the perfect watch for me. I am particularly drawn to futuristic design.
The dial is isn't your standard circular shape. It is a large, or dare I say oversized, rectangular shape. Telling the time on this piece will take some adjusting. It took me several days to get used to the layout. When I got the hang of it though, I found it to be an excellent and efficient system. The chains are actually single rows of square cut baguette diamonds. I usually stray away from diamonds because I feel that they look too feminine. Luckily, these diamonds have a masculine look that enhances the dial instead of standing out. A garnet stone is an interesting touch. It gives this piece a little pop of color on the otherwise basic color scheme of black and white. This has become my favorite wristwatch. It is comfortable despite the large dial. I get many compliments on it each time I wear it.