Henry Richardson & His Incredible Glass Sculptures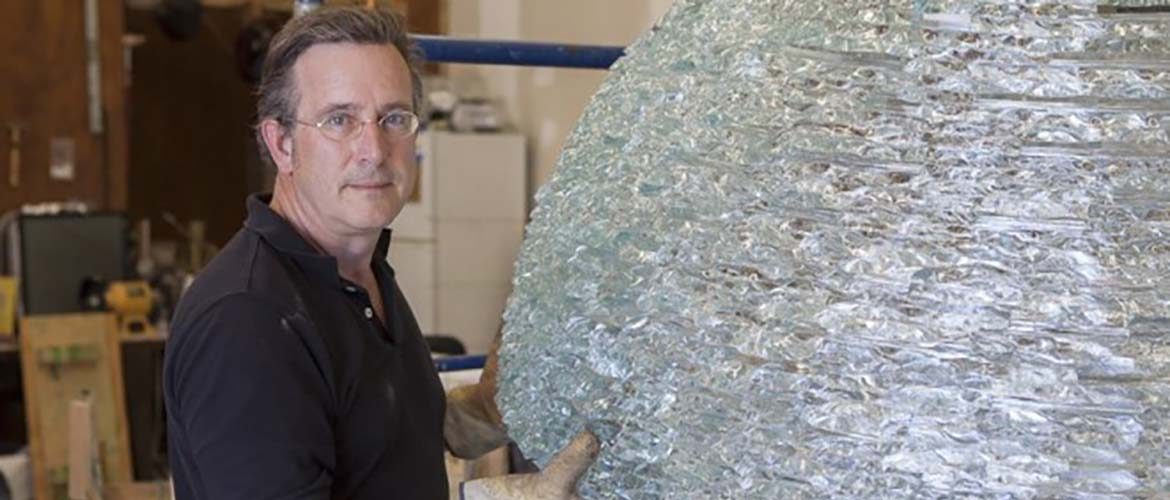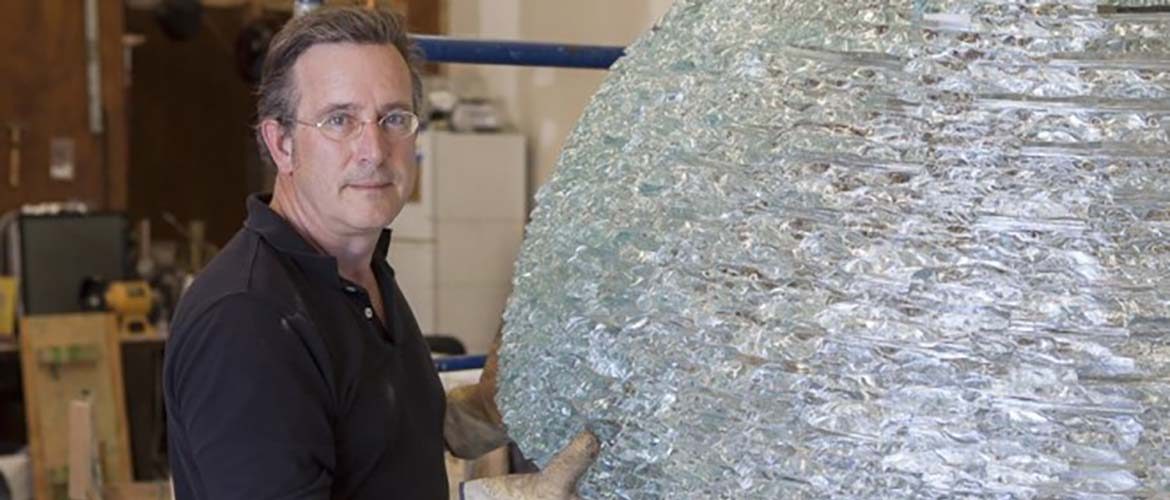 The world of art is full of incredible sculptures, but you will hardly find something more incredible than large sculptures made of glass. They are hypnotizing. They are visually stunning. They are thought-provoking. Luckily, there are many talented contemporary artists who create fantastic glass sculptures using a variety of techniques, and in this blog post, we want to tell you about one of them.
Born in 1961, Henry Richardson is a prominent American artist living and working in Lee, Massachusetts. After graduating from Haverford College where he studied art and geology, Henry Richardson began his career as a realist painter. However, for today, he is largely known for creating amazing sculptures in the medium of plate glass. Since it is not the most common artistic medium, Henry Richardson's works are truly unique, and they all look like engineering marvels that perfectly combine traditional stone sculpting with the most recent technological innovations.
Some of the latest Henry Richardson's creations were presented at the 17th edition of the Architectural Digest Design Show that took place in New York on March 22 – 25. It was a memorable event that brought together approximately 400 big and small brands, along with many reputable artists and designers. Henry Richardson was also there, with a collection of magnificent glass sculptures ranging from relatively small pieces from the renowned Ice Sculpture series to huge masterpieces like the mind-blowing Blue Sphere weighing over 1,000 lb.
Henry Richardson is a recognized innovator in the field of glass sculpture. His incredible works have been displayed in many museums around the country, including the deCordova Museum in Lincoln, Massachusetts and the Frost Museum in Miami, Florida. In addition, his sculptures can be found in many private and corporate collections, not to mention that this talented artist receives numerous public commissions. The latter include an art installation at the Seven Bridges Foundation in Greenwich, Connecticut, the Lighthouse at Coastal Maine Botanical Gardens in Lincoln County, Maine, the 9/11 Memorial in Danbury, Connecticut, and many others.
Henry Richardson's glass sculptures are fascinating. Distinguished by their natural and at the same time geometrical forms, they are much more than a static mass. They can refract and reflect ambient light, constantly changing panorama of color and shade. This all makes them instantly recognizable, once again emphasizing the extraordinary talent of the sculptor.
Photo credit: Henry Richardson/henryrichardson.com