How Contemporary Figurative Art Became a Powerful Tool for Change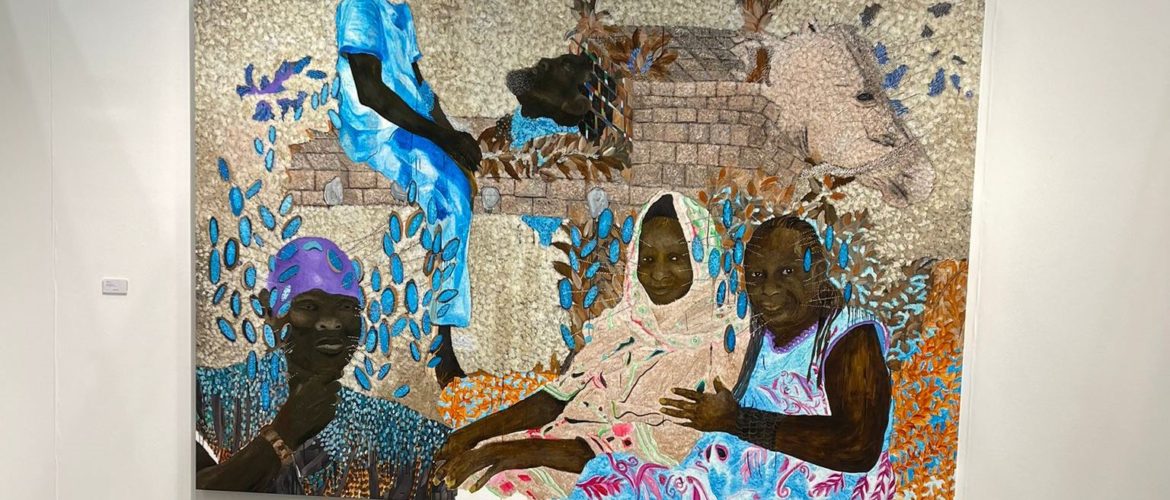 In the past couple of decades, there has been a significant increase in the number of figurative art pieces at major art shows and fairs. The interest in representation of the human body and experience is growing exponentially, and this tendency is especially apparent in works by artists from marginalized backgrounds, for example, the queer community and people of color. But why are people who have historically experienced ostracization turning toward this seemingly traditionalist art form?
How Contemporary Figurative Art Became a Powerful Tool for Change 
Figurative art is one of the most familiar and long-existing forms of artistic representation, and it also is, at least in the history of European art, extremely rigid and constricting in terms of subjects and themes. For the most part, it was always centered either on privileged wealthy people who could afford to commission portraits of themselves or on portraying an idealized and one-sided version of reality. Things started to change when the art world became much more receptive to those who were previously forced out to the margins of society.
Artists like David Hockney and Kehinde Wiley became famous for proudly depicting subjects that were long considered taboo throughout the history of European and North American art. Wiley's Grand Manner-esque portraits of Black people and Hockney's intimate and domestic paintings of same-sex partners look completely different stylistically and thematically but are essentially causing a similar effect.
No one can shy away from looking directly at what is visually spelled out for them. When it is hard to ignore the subject of the piece, it is even more difficult to ignore the social and political context in which it was created and the uncomfortable feelings one might experience when looking at it. That is not to mention that figurativism is perfectly suited for evoking empathy and appealing to familiarity, creating a stronger connection between the audience and the artist. It satisfies a profound need for belonging that all people have inside them.
Some might argue that contemporary stories of marginalized people are a lot easier to sell when packaged in the straightforward form of figurative artwork, allowing major institutions to attract attention and make money off them, using surface-level identity politics as bait. However, figurativism is commonly seen as more palatable to the general public in comparison to abstract art anyway. We often hear people who do not feel like they understand "contemporary art" talk about abstract artworks as weird or incomprehensible. In a sense, pushing for more marginalized stories in figurative art might be an effective strategy for normalizing diversity in the contemporary art world.