Hublot Big Bang King Automatic Watch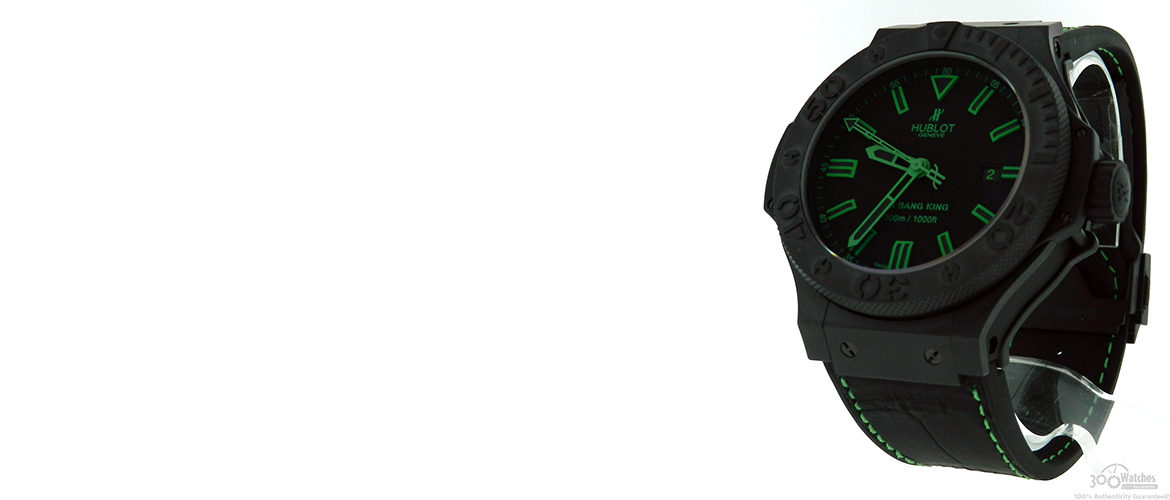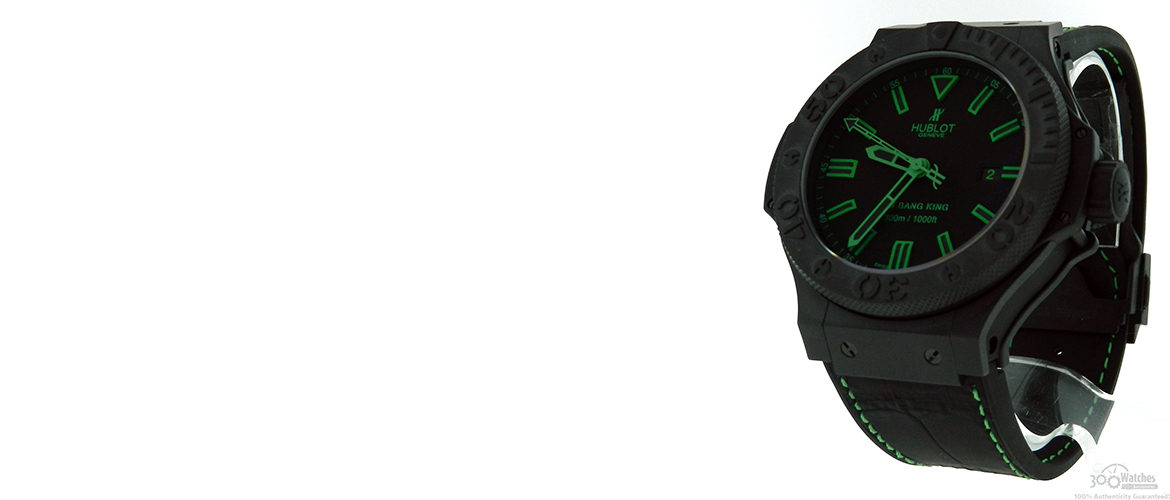 In 1975, Carlo Crocco tried himself in the new field of activity. During three years the watchmaker was researching features of rubber and its features in case of daily contact with human skin. In 1980, Carlo Crocco created a first-ever gold watch with a strap of natural rubber. He named his first model as Hublot, it is the French word for "porthole". In that year the Hublot company was established. Now it is the huge company with annual revenue of more than two hundred and half millions dollars. The Hublot brand is famous for luxury watches that are well-known around the world.
Today, the Big Bang collection is one of the main watch lines of Hublot's products. It includes watch models both for men and women. The watches of this collection are made of gold, ceramic, carbon (the last one is a traditional material for the Hublot brand) or steel. All these materials are applied with true Swiss quality and perfect design.
 This Hublot Big Bang King wrist watch, model number 322.CI.1190.GR.ABG11 is one of 500 luxury time pieces produced by limited edition. So this luxury watch model is unique from the beginning. The case of this wrist watch is made of special ceramic. The rotating bezel is made of the same material, it is held down by six titanium screws with PVD cover, bezel's lugs are executed of a dark black composite resin. The sapphire crystal protects the black dial with the hour, minute, and second green skeleton hands. Hour markers are also green. The second scale with numeral markers surrounds the dial's edge. This luxury watch comes on gummy alligator and black rubber strap with green stitching that is combined with green elements of the case. Black PVD steel deployment clasp helps to keep this incredible wrist watch on your hand.
Hublot Big Bang King is a big watch for real men. The case's diameter is 52mm without the crown, its thickness is 17mm. Under the case automatic Swiss movement is placed. Despite of quite sporty design, it still looks as actual luxury. Even the smallest detail specifies that this is creation of the Hublot brand.
Time to try!