Hublot Classic Fusion Extra-Thin Skeleton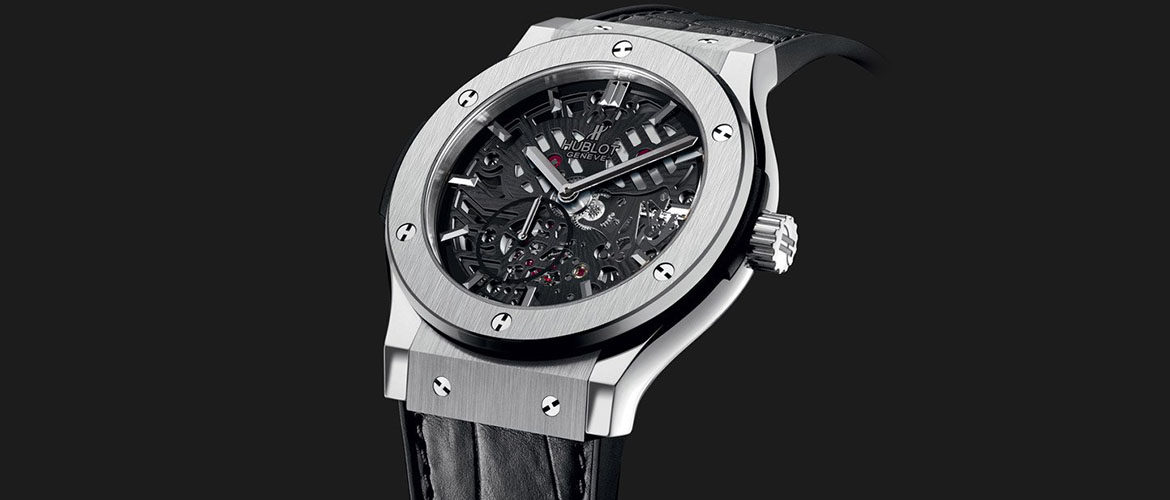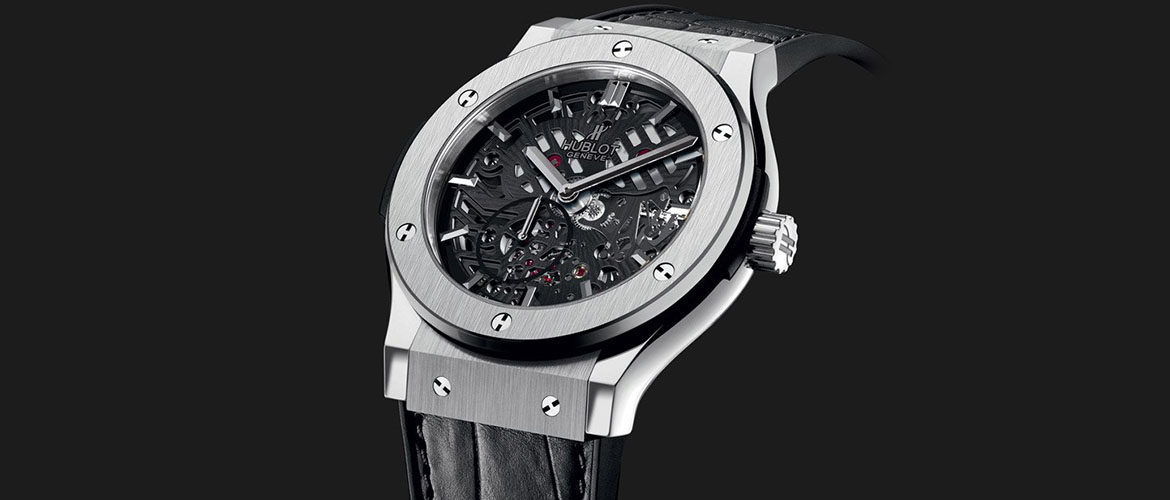 Hublot has been engaged in watchmaking for a while now and had a tumultuous relationship with watch lovers. Some of their creations were appreciated by luxury watch lovers while many others disappointed them in myriad ways. It was always a 'total hit' or 'complete miss' kind of situation.
In the starting stages of 2012, Hublot came out with a watch with the name Classic Fusion Extra-Thin Skeleton. No one was expecting such a design from the brand then. Unlike the other bulkier pieces they are known for, this watch was a true change of direction: the watch is a really thin one! A year later, the watchmaker is now launching the ceramic version of the same model. At 45 mm in size, the watch had its lovers who love this size, and those who hated it because of their preference for thinner watches. Hence, Hublot was forced to come up with a smaller version with 42 mm in diameter, and are launching it in Geneva.
When you look at the entire watch collection from Hublot, the Classic Fusion Extra-Thin Skeleton is definitely the best one among them. The comfortable size at 42 mm plays a very important part in ensuring this. The thin size of the watch case and the interesting features of the dial ensure its visual appeal. The asking price is expected to be in the very affordable mid teen range. The watch is available in various precious metals as well as titanium. Those of you love to use a bracelet has that option available as well. All in all, the watch is a nice offering from the brand. This is especially true for a person who is trying to purchase the very first skeleton on a limited budget. This watchmaker is providing them with a chance to own their cherished watch model.
Now, if you are a lover of extremely luxury watches crafted with a lot of finesse and ergonomics added to the creation, then this watch may not satisfy you. You cannot compare this watch to the other contemporary luxurious modern skeletons that are available in the market. Models like the Piaget Altiplano Skeleton, AP Royal Oak Openworked 15305, or the latest Harry Winston Midnight Skeleton outpace this Hublot by miles. But, the Hublot comes at a much lower price range and can suit those of you looking for a similar watch on a much tighter budget. The watchmaker is making some small steps in the right direction to improve its stature and market position. Still, they have a long road ahead of them to reach their true potential.
The watch certainly lacks in aspects like finishing and overall perfection. From watching it, you get the impression that they did not do much after the CNC machine produced the initial cut. Some of you may think that some elements of the watch are copied directly from the design elements used on some of their luxurious counterparts. Then, that is something that is so common about watches in this price range.