Hublot F1 King Power Austin Limited Edition Wristwatch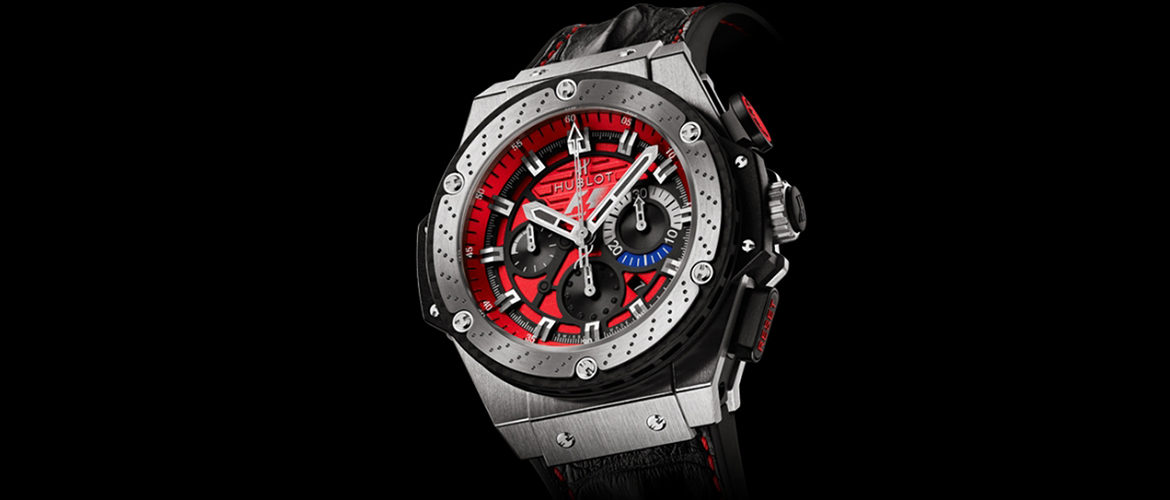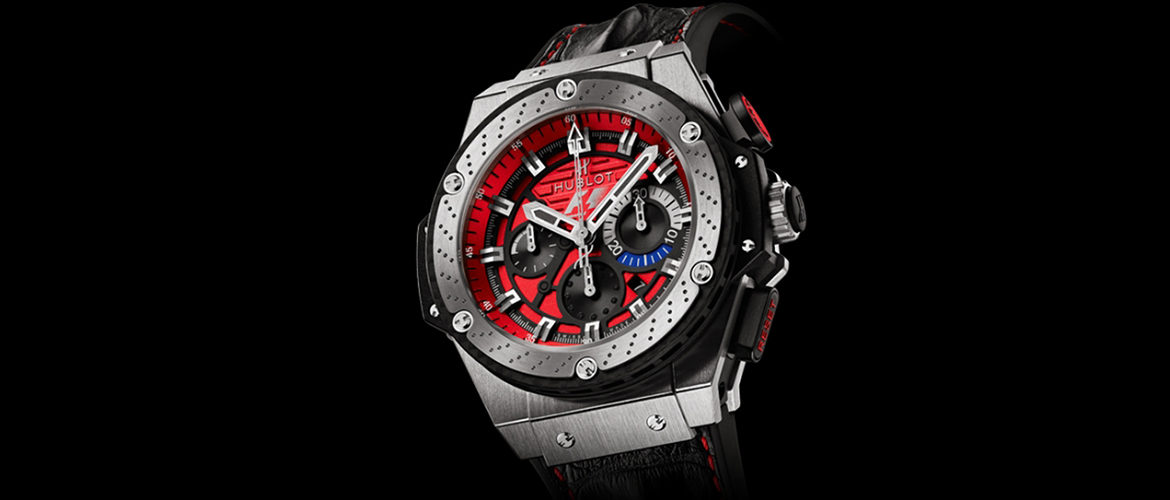 Hublot is a luxury, Swiss watch making company. Hublot is a global sensation with a huge following of watch enthusiasts and collectors alike. Their newest achievement is the F1 King Power Austin wristwatch. Hublot is the official watch company for F1 racing. The new F1 King Power Austin wristwatch is a tribute to the Grand Prix that was held in Austin, Texas, hence the name Austin in its title.
   This wristwatch isn't just another wristwatch dedicated to racing. The F1 King Power Austin wristwatch is a very handsome model in a classic color scheme with great functions. When you first see the watch you'll notice its eye-catching color scheme of red and black. You'll also notice that it incorporates a texturized metal finish on the front with screws. Hublot used titanium to case the watch and accented it with screws for a truly unique look. The watch is a chronograph and is powered by the HUB4100 automatic chronograph movement. This powerful movement packs a 42 hour power reserve. It also offers a 30 minute chronograph, date display, and sub seconds represented in black, circular gauges on the face of the watch.
   The F1 King Power Austin wristwatch also boasts a titanium and carbon bezel which has incredible styling. Two rubber chronograph pushers add to the feel of this wristwatch. They are conveniently placed on opposite sides of the crown in the same bold black red color scheme. The watch has small, white Arabic numerals with U shaped titanium hour markers and line markers for minutes. The dials are hollow and a combination of bright white and titanium. A texturized leather strap with red stitching on the sides tops of this F1 inspired wristwatch. Motorsport fans and collectors alike will be delighted by Hublot's new creation. Quantities are severely limited at just 250 models. Pricing is set at $25,200 US. For an attractive, sporty, luxury wristwatch with a unique and accurate look, don't hesitate to check out the Hublot F1 King Power Austin wristwatch.