Inexpensive Original Art: The Exhibition of Drawings by Erwin Wurm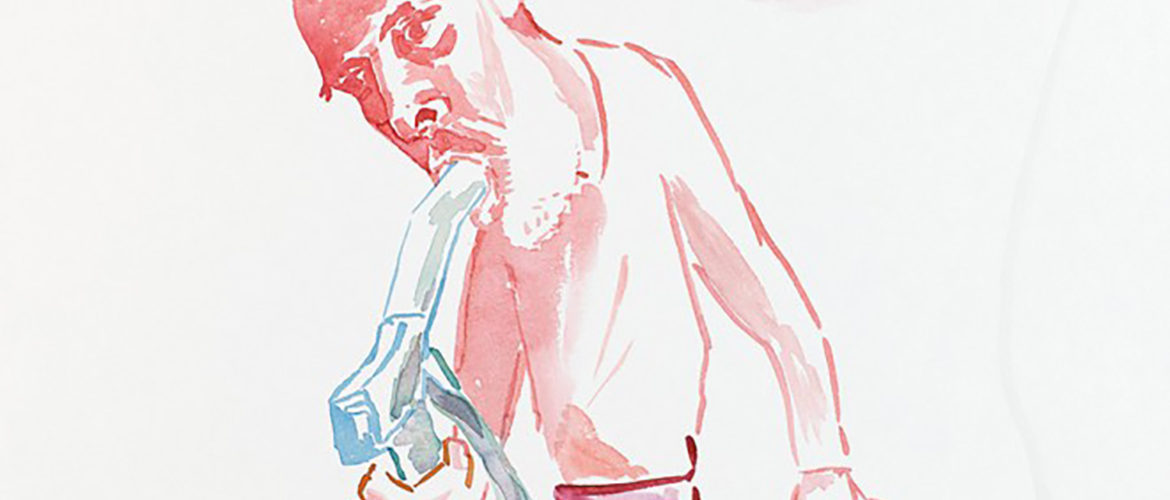 The Albertina Museum in Vienna has a prosperous start of the new year. This famous art gallery hosts an exhibition of drawings by the modern Austrian star Erwin Wurm. This time the artist presented a series of colorful art works that resembles an art diary, which in a way allows us to understand what is happening in the head of the creative person.
Austrian artist Erwin Wurm is much known for his keen view of reality. Thanks to his unusual content-loaded sculptures, he has long joined the team of world stars of modern art. Now he is debuting at the Albertina Museum with the series of inexpensive original art – his unique drawings – in order to share his draughtsman talent.
You may remember Wurm's bizarre art installations – he is the artist who invented the "Hot Dog Bus," "Fat House," and, of course, "The Man Who Swallowed the World." Austrian creator was immediately proclaimed one of the main critics of the consumer society. His sculptures that represent rather inexpensive original art are only seemingly banal jokes. By his admission, Wurm often uses humor to attract people. However, "once they look closely, it always turns out that there is nothing cute in these art works."
The world of Erwin Wurm's art creations is paradoxical. There is no strict order in it, and the objects behave in an unexpected way. The truck drives on the wall, the boat suddenly "leaks" into the river, and the houses balance on each other, almost falling.
His "living" sculptures are also surreal. The characters of Wurm's eccentric art installations shoved markers into their ears, tried to swallow a lemon, posed with buckets on their heads, squeezed together in one sweater – in short, behaved abnormally. In his series of inexpensive original art drawings, Wurm shows relatively the same extravagant art works. For example, a person with a cucumber passing through the head is a strange but clear representation of a headache.
There are many self-portraits among his special, colorful drawings. Wurm mostly depicted himself with a cigarette – with the smoke almost coming from his ears. Erwin Wurm is an avid smoker, but he also has asthma. The heroes of his vivid drawings are also historical figures – Martin Heidegger, Thomas Mann, Samuel Beckett or Herbert von Karajan, with whom the artist conducts an internal dialogue.
The exhibition of Wurm's inexpensive original art includes about 300 drawings and watercolors from the series called "Peace & Plenty," which was created in the eponymous hotel in the Bahamas.
You can visit this outstanding exposition at the Albertina Museum in Vienna from 21.11.2018 to 10.02.2019.