Introducing a Unique Collaborative Project Dedicated to Antique Russian Icons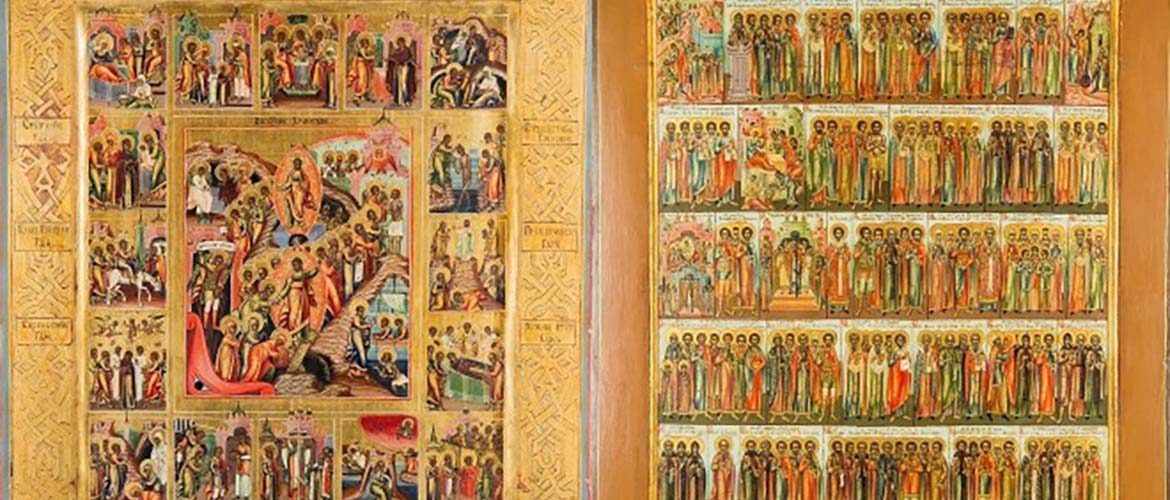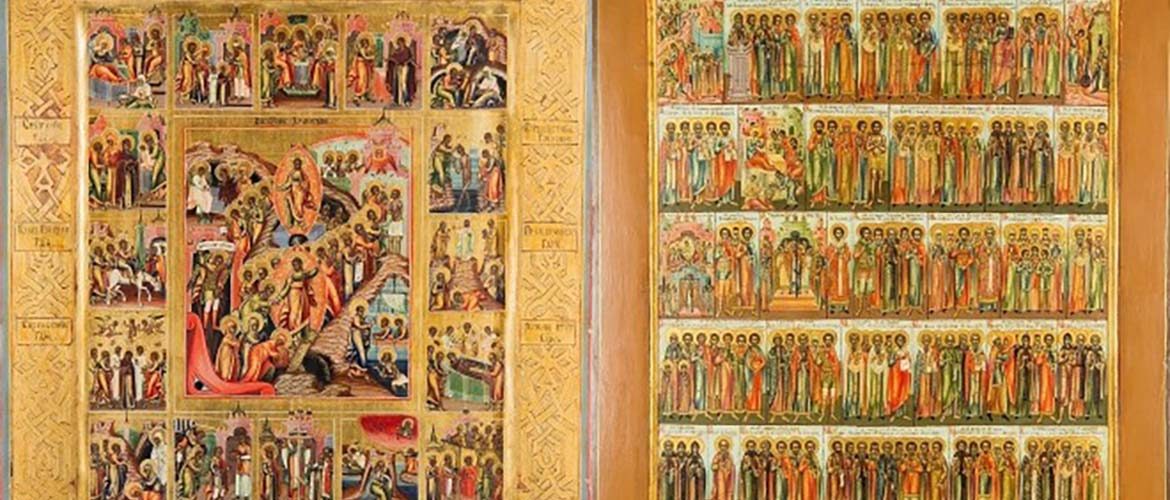 Russian icons have always been venerated by Orthodox Christian believers throughout the globe. However, in recent years, they have also become an important investment asset in the fascinating world of fine art and antiques. More and more collectors pay their attention to these incredible pieces of religious art, which have been painted by professional iconographers and monks since the 10th century.
For today, there are numerous examples of religious icon paintings available for sale; however, only authentic antique Russian icons are considered collectible. Thereby, it is of utmost importance to deal with only trustworthy companies and dealers able to provide all the information and documentation about the icons they are selling. Plus, every novice collector should spend some time learning about the history and meaning of antique Russian icons. Keeping all that in mind, we are happy to introduce a very special book that is sure to become a real find for everyone looking for comprehensive information about museum quality icons that are still available for sale.
This unique book is a result of collaboration between two reputable private organizations: the Museum of Russian Icon, the largest in Russia private museum of Byzantine and Old Russian art with more than 4000 museum pieces, and RussianIcon.com, one of the leading online galleries involved in selling, buying, and exhibiting antique icons, which was founded by a recognized Russian icon expert Oleg Kushnirskiy. Thanks to their first joint project, every collector and connoisseur of religious icon art can now look inside the amazing world of authentic antique Russian icons painted in the most important iconographic regions of the Russian Empire in the 18th – 19th centuries.
The Russian Icon book includes some of the best examples of antique icons that can be found on sale these days, with their detailed description, history, explanation, and high-resolution images. Each of them was carefully studied and described by the reputable historians and museum specialists in the field of Russian icon art, which is the best guarantee of correct and truthful information.
The highlight of the book is a wide range of the so-called "full-cycle icons" depicting The Resurrection – The Harrowing of Hades scene surrounded by major Church Feasts. Such icons were very popular in the 18th – 19th centuries and remain the most collectible even these days, especially those painted by Palekh iconographers. The book also features exceptional examples of the renowned Menaion icons that are fairly called masterpieces of Russian icon art, rare icons of saints, and several stunning Marian icons.
In general, this beautiful catalog of antique Russian icons is perhaps the best source of information for both novice collectors and connoisseurs of religious art so that we highly recommend everyone to get acquainted with it closer.