Introducing Most Expensive Breitling High-End Watches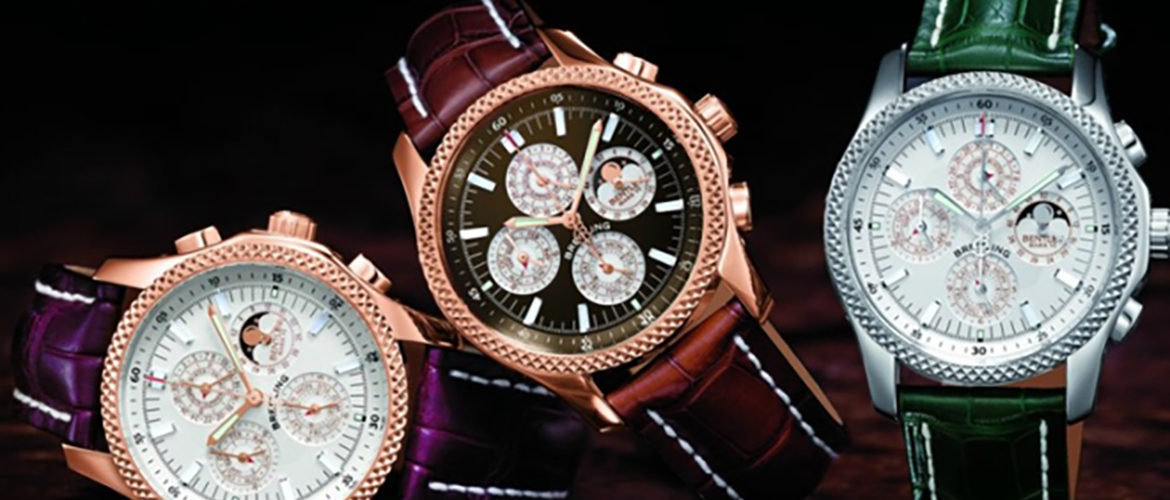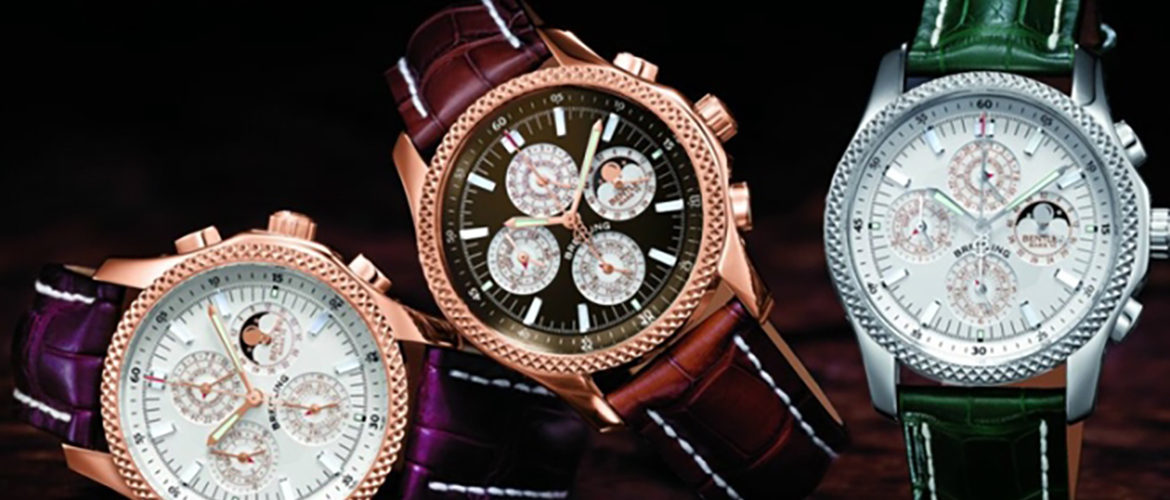 Christmas is full of cheer, love, fun, and festive events. It is also a long marathon of visiting family, baking, dinners, and parties. Moreover, since holiday shopping now happens not only before but also after Christmas, everyone has much more chances to find something special to his or her liking. This is particularly true for high-end luxury watches available at amazingly attractive prices due to numerous Christmas sales. So if you have always dreamed of an authentic gold Rolex, Patek Philippe, Cartier, or any other luxury watch, it is time for shopping! While your options are actually endless, we want to draw your attention to some of the most complicated, prestigious, and respectively expensive high-end watches by Breitling. Who knows, maybe you will find one of them at a much lower price during this holiday season.
1. Breitling Bentley Flying B J28362
Created in a limited edition of only 50 pieces, the Breitling Bentley Flying B J28362 represents an ideal blend of fine watchmaking and high jewelry art. Crafted from 18k white gold, this superb example of Breitling high-end watches is completely decorated with natural diamonds seen everywhere, from its case to dial to bracelet. Besides, it is powered by a precise automatic movement with a jumping hour complication. The retail price of this amazing model is $255,500.
2. Breitling Bentley Mulliner Tourbillon
Created to fulfill every desire of the Bentley owner, the Breitling Bentley Mulliner Tourbillon is a sophisticated luxury watch distinguished by its intricately designed hand-winding mechanical chronograph movement and beautiful tourbillon that represents a pinnacle of the watchmaking art. It comes in an 18k rose gold case at a retail price of $175,000, though versions in platinum, yellow gold, and white gold are also available.
3. Breitling Bentley R4436563/A657
Adorned with natural diamonds all over the rectangular case, bezel, dial, and bracelet, this 18k rose gold watch is a true embodiment of luxury lifestyle. However, in addition to its charm and jewelry look, it is also a high-quality Swiss timepiece equipped with an accurate mechanical chronograph movement. Its retail price is $173,500.
4. Breitling Bentley Mark VI Complications 29
The Breitling Bentley Mark VI Complications 29 is all about beautiful style paired with the mechanical complexity. This limited edition model is available in gold and platinum, as well as designed with different dial and strap options. Each variation features a powerful self-winding chronograph movement with a perpetual calendar complication. The average retail price of this luxury watch is $65,200.
5. Breitling Chronomat 41 HB014012-A722
With a retail price of $44,000, the Chronomat 41 HB014012-A722 is the most affordable on our list of Breitling high-end watches. However, it is still extremely luxurious and functional. The fact is that this model is entirely made of 18k rose gold and complemented by a mother-of-pearl dial, not to mention its signature COSC-certified automatic mechanical chronograph movement.
Since the holiday shopping season gives everyone a chance to buy even the most expensive timepiece at a much more affordable price, do not miss discount offers on Breitling high-end luxury watches! Each of them can easily become a gem of your collection!