Ivy Minute Repeater luxury watch from Rendez-Vous Watch Collection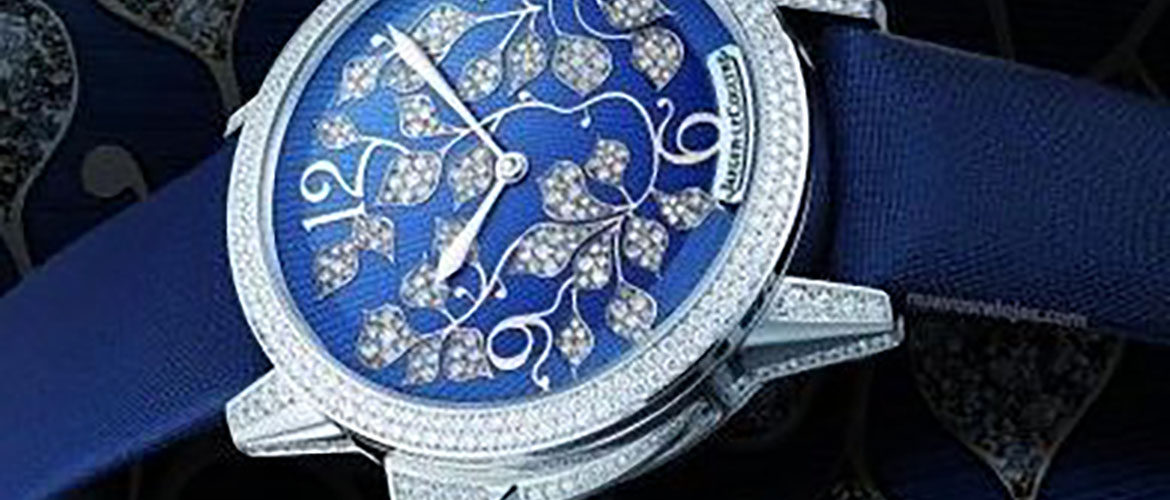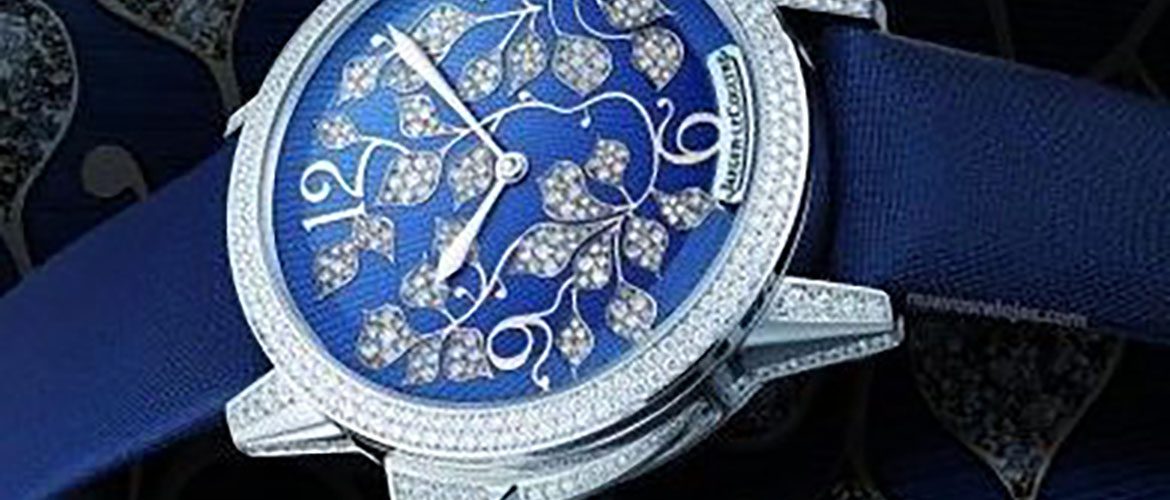 The new luxury watch is going to be released closer to the end of 2014, and this watch is from the Rendez-Vous watch collection manufactured by the Jaeger-LeCoultre watchmaker. Each year, starting from 2012, the Jaeger-LeCoultre Swiss watchmaking company offers luxury watches of the highest quality and extraordinary design. This year is not an exception.
The Rendez-Vous Ivy Minute Repeater luxury watch is a designer watch with new features, an incomparably adorned watch plate and case, which is reminiscent of the classical watches of the 18th and 19th centuries. This luxury watch for women expresses the artistry and the mastery of Swiss watchmaker and meets the requirements of the highest quality.
At a first glance, the decoration of this luxury watch for women seems to be its main feature, which is easily proved by just throwing an eye to the watch. 548 diamonds are incrusted into the dial, bezel, push piece, crown, and even the lugs of this luxury watch. The white golden watch case comes in a harmony with a satin strap. The diamonds of the bezel are rowed in two lines, and gem-setting is nicely extended to the watch lugs forming the watch case fully incrusted with diamonds. The crown and the push-piece are adorned with diamonds as well, so this luxury watch appears as a sparkling piece of diamond. That is the pure and charming elegance gifted from the Jaeger-LeCoultre Swiss watchmaker this year.
The ivy motif of this fine ladies watch is represented in the watch plate. 255 diamonds adorn the ivy leaves that are fluttering on a deep blue colored dial. The numbers are gracefully entwined into the diamonded ivy branch. Two fine hours and minutes hands are moving over the ivy leaves. The Jaeger-LeCoultre inscription reminds the lucky owner of the high end watch about the classical Swiss traditions.
The outstanding floral-diamonded design is not the only distinguishing point of the Rendez-Vous Ivy Minute Repeater luxury watch. The latest Jaeger-LeCoultre manufacturer's inventions are implemented inside the watch. The new movement of Calibre 942A beats two small patented trebuchet hammers. This complication makes the hammers strike two crystal gongs connected to the sapphire crystal and produce enhanced sound. This innovative watch movement operates at 28,800 vibrations per hour and is performed with a 43-hour power-reserve feature. This high end watch is equipped with exceptional Hybris Mechanica 11 Master Ultra-Thin Minute Repeater Flying Tourbillon for minute-repeater function.
The small 39 millimeter case of this fine watch is made of 18 carat white gold. This ladies watch is created to meet high quality and safety demands including the water resistance feature to 30 meters.  Hence, as you can see, the Rendez-Vous Ivy Minute Repeater is a unique and outstanding masterpiece that will definitely astonish luxury watch connoisseurs with its design features and watch mechanism of the highest quality.