Jaeger-LeCoultre Duomètre à Sphérotourbillon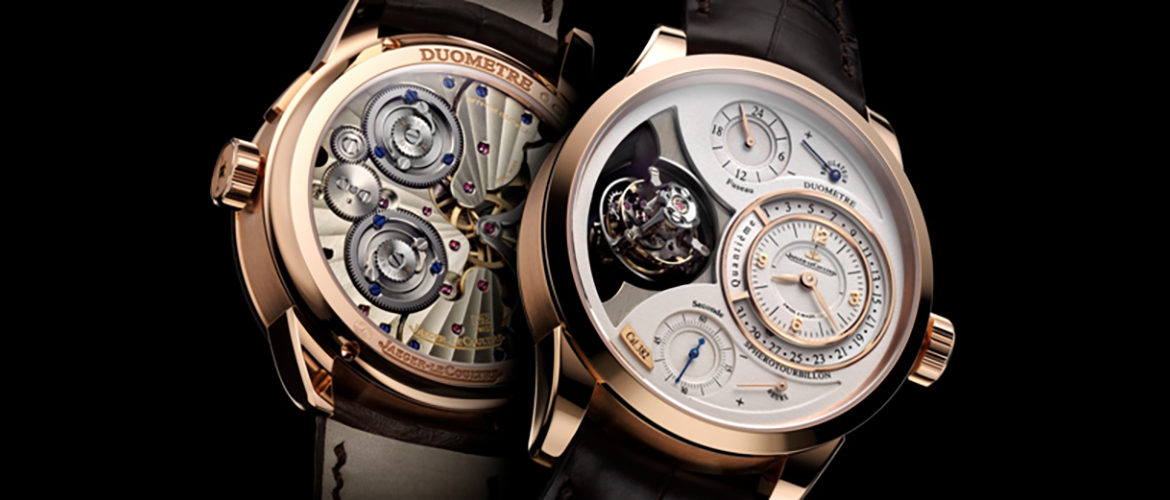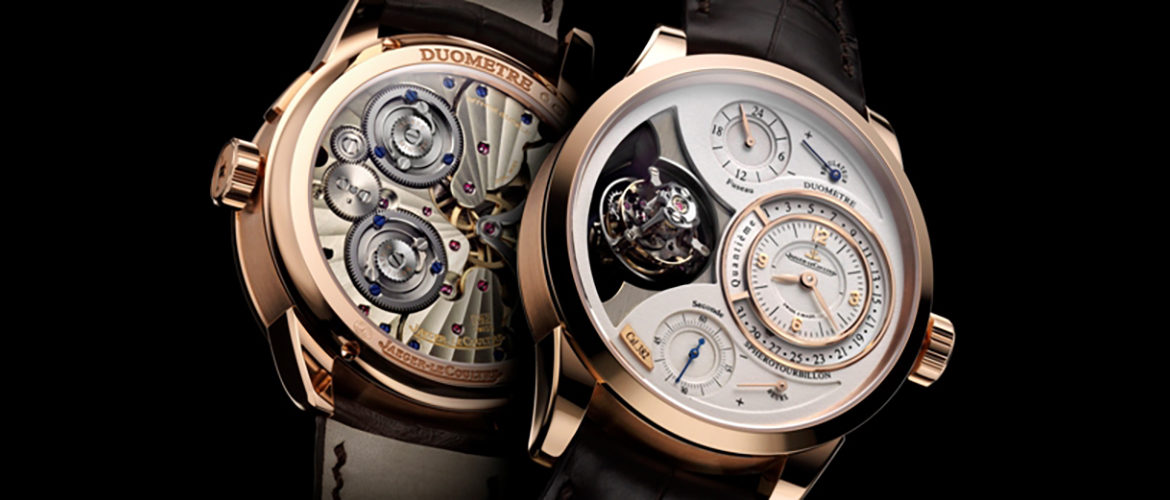 Jaeger-LeCoultre is a Swiss watchmaking company with very deep roots in horology. It has been around since 1559 and has created quite a reputation in the industry. Jaeger-LeCoultre is best known for creating outstanding haute horology pieces that are highly sought out by collectors. For fans of complications their new Duomètre à Sphérotourbillon wristwatch is sure to be a hit.
 The Duomètre à Sphérotourbillon wristwatch is a new addition to Jaeger-LeCoultre's popular Duomètre collection. The Duomètre collection features wristwatches with two operations that run on an individual escapement. The operations run off of separate power sources and displays making them highly advanced horology pieces. The Duomètre à Sphérotourbillon wristwatch is a timepiece that incorporates mechanical superiority for 2012. It was leaps ahead of its competitors and gained global recognition because of its a double axis tourbillon with cylindrical balance spring. The wristwatch has plenty of useful functions. It displays hours, minutes, and seconds with flyback function. For individuals who travel frequently there is a second 24 hour indicator. Two power reserves are displayed; one for the time and one for the movement. The watch boasts an outstanding 50 hour power reserve. The watch case is made out of pink gold and is on the thicker size. This isn't a lightweight wristwatch but is very comfortable. The dial is purely subdials giving it a one of a kind look. The movement is entirely exposed on the back and partly on the front. A brown leather alligator strap contrasts nicely with the pink gold and cream colored dial.
 Jaeger-LeCoultre continues to push the standards of excellence in horology. The Duomètre à Sphérotourbillon wristwatch has a new standard of mechanical excellence making it highly sophisticated and collectible. It's unqiue design and styling add elegance to this complicated piece making it wearable for special occasions.