Jaeger LeCoultre Memovox 18K Rose Gold Automatic Watch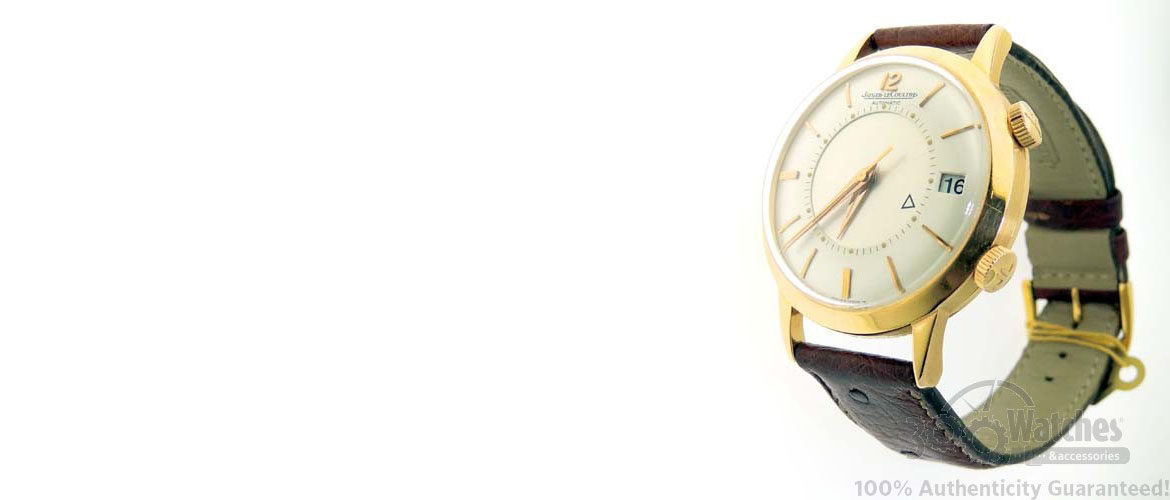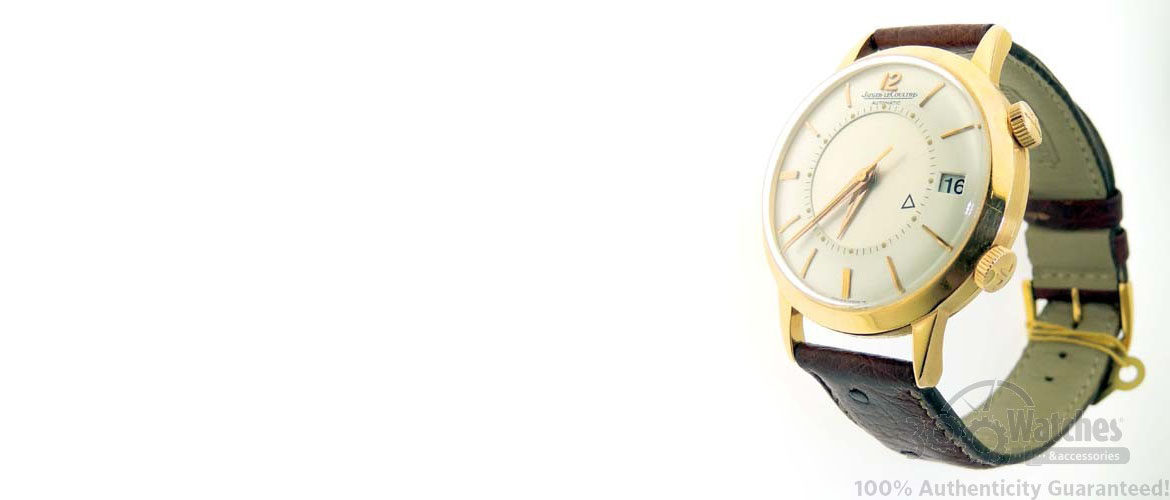 1833. It's the year when Alfred Nobel was born. The year of one of the greatest meteorite rains that was observed in the historical period. And – in our case – it's the time of foundation of Jager-LeCoultre watch production. In 1844 the workshops of this Swiss watch brand were already known for so highest accuracy of their watch mechanisms that there was no any actual tool to measure a level of their time count mistakes. And again it was Jaeger-LeCoultre invention, that was called Millonometer, that helped to solve the question of watch inaccuracy measures for that period. In 1929, when the world stepped into Great Depression, masters of Jaeger-LeCoultre provided the smallest watch movement – this technological solution still waits to be overtaken.
Now, let's speak about something that is more tangible. I mean Men's Jaeger LeCoultre Memovox wrist watch model, that is presented on this image. It should be mentioned that this is an actual photo of actual timepiece. Despite the fact of this luxury watch to be in use previously – now we can see nothing really significant about that period. Generally this Swiss-made Jaeger LeCoultre wrist watch is still in new conditions after quite gentle ownership. And, of course, this luxury watch comes at lower price level than completely new timepiece.
What are the features of this elegant wrist watch? Its 18K rose gold case has two crowns and lugs being attached. With them watch dimension reaches 46mm. If to count without lugs and crown it would be about 37mm. Add to this 14mm of case thickness. Quite a big timepiece. With Autruche Veritable brown leather strap it may be well fit on a man's wrist up to 8.25 inches. It's possible due to a tang clasp.
An automatic movement of great preciseness is hidden within this wrist watch. It lays under solid acrylic crystal surface that stands on guard of silver toned dial. Numeric hour markers together with clearly visible minute and second markers are presented on the dial field. All the dial hands – hour, minute and second ones – are gold toned. Central part of the dial allows to set time for the alarm launch.
Water resistance of this luxury watch isn't very great, so think about it as an amazing and elegant man's status toy. This wrist watch isn't for battle actions or travels in the dirt of tropical swamps. And there is nothing bad with it – real men have the same rights for stylish accessories as their lady-friends…