Jaeger-LeCoultre Deep Sea Chronograph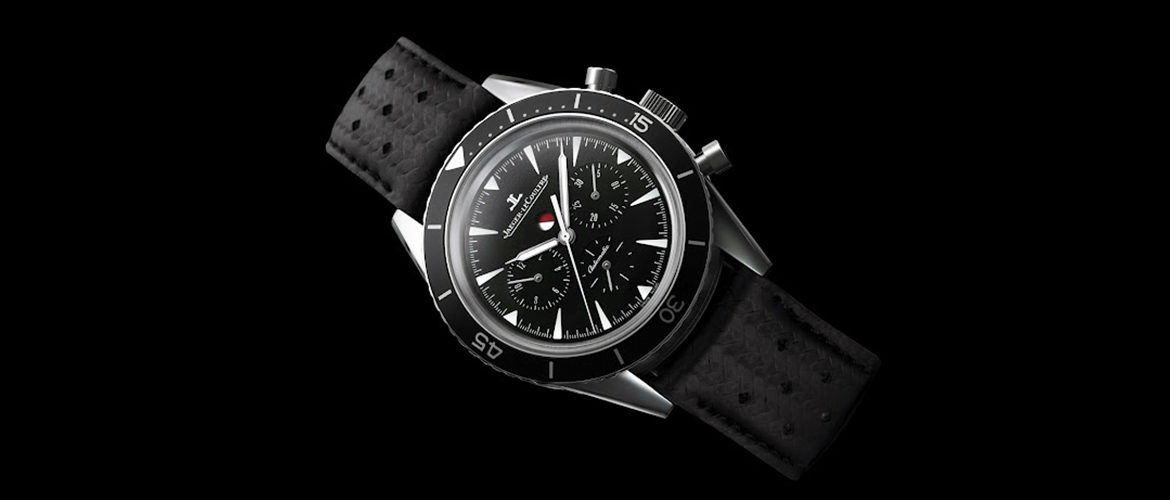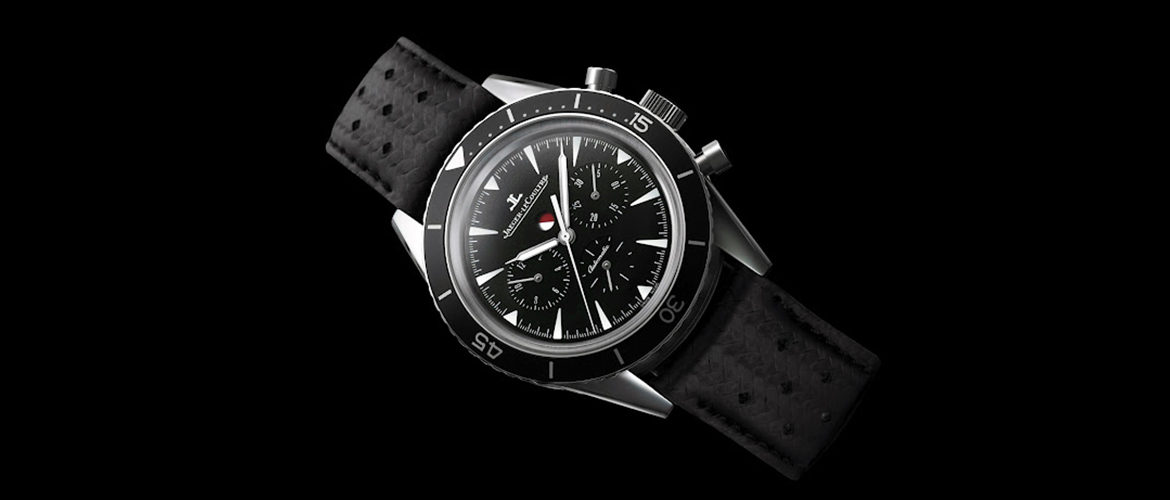 Jaeger-LeCoultre Has a New Deep Sea Chronograph Watch
Jaeger-LeCoultre has a new Deep Sea Chronograph Watch, with three registers and an activation aperture.
The Deep Sea line of watches by Jaeger-LeCoultre has presented us with two vintage variations so far – the Deep Sea Alarm tribute of 2011 and the Deep Sea Vintage Chronograph. But now is time to get ready for something new, something different, something big. Introducing the Deep Sea Chronograph! It is the first modern watch from the Deep Sea line.
While the past vintage versions are 40.5mm in diameter, feature a Plexiglass crystal, have only two registers on the dial and a fixed bezel, the new Deep Sea Chronograph is 42mm in diameter, has a sapphire crystal, three registers and an ISO 6425 compliant unidirectional rotating bezel. The comparison clearly shows that, although the two watches are similar, the new Deep sea chronograph with an automatic movement, 47 jewels and 65 hours of power reserve is very modern and has improved features. It is water resistant to 10 atm or 100m, is larger than the vintage version by about 1.5mm, and sports a Jaeger-LeCoultre in-house caliber 758.
If all of that is not enough for you, I can tell you even more about it. The dial is matte black with Super LumiNova hands and markers. The 30 minute register is located at the three o'clock position and the 12 hour register is located at the nine o'clock position.
But the most striking feature of the JLC Deep Sea Chronograph is the activation aperture display located below the 12 o'clock position that was inspired by the Chronoflight. It lets you know with absolute certainty and at a glance if the chronograph is running, is stopped, or is ready for use. It consists of two discs, one in white and one in red. When the display is white, the chronograph is idle and ready to be activated, when is both white and red it signals that a measurement is in progress, and when the display is red then the chronograph has stopped or paused.
As a final word, I must say that, regardless of all the modern features described, the watch is still simple enough to be worn on a daily basis.
Credits: Image source: watch-test.blogspot.com.
[info]Call Right Now! 1-877-842-5760[/info]
Look at our "News" section to help you make the right buying decision.