Jaquet Droz Watches Launches the Grande Second Quantieme 2013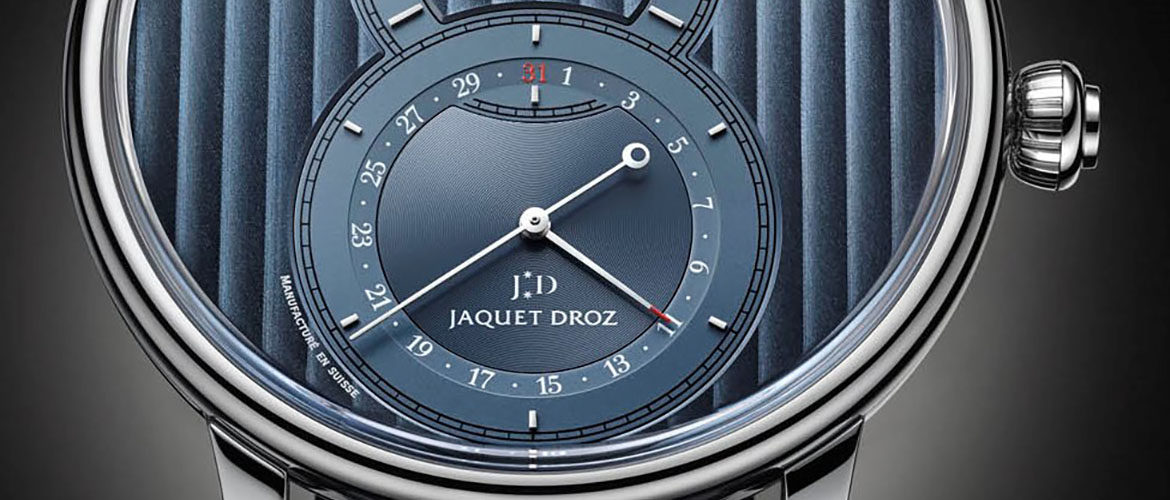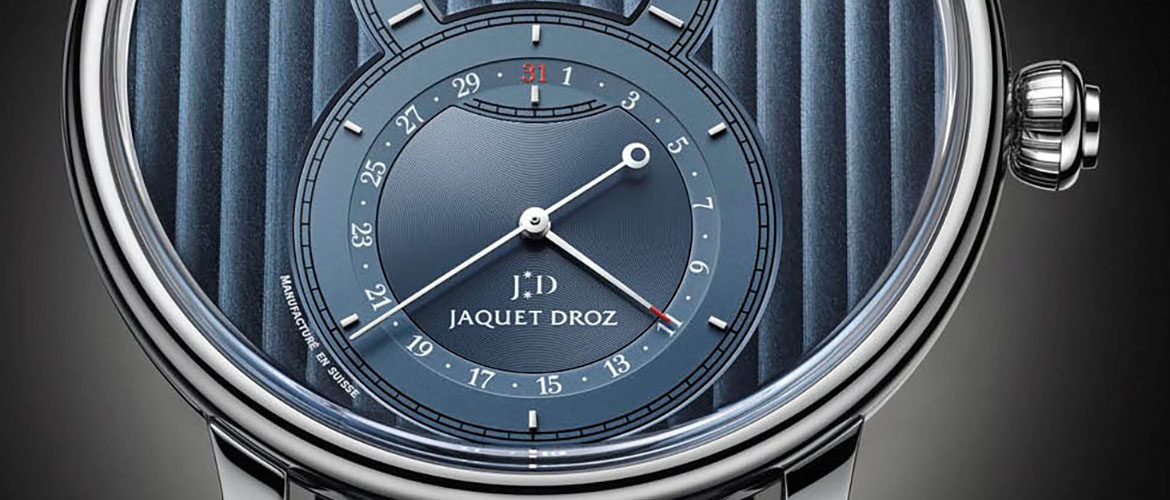 Jaquet Droz watches are one of Swatch Group's major exponents
Swatch Group controls some of the biggest names in watchmaking. Ever since the 1970s, following the arrival of the quartz watch movement and the associated recession in mechanical watch movement industry, Swatch Group has been able to gain a control of the mechanical watchmaking industry from around the globe. In fact, they control all the major players in Swiss watchmaking. Again, they are responsible for the creation of a large portion of watch parts as well. Jaquet Droz watches is just one of the watchmakers that are an integral part of Swatch Group. In addition to Jaquet Droz watches, they do have a controlling stake in Glashutte, Breguet etc. as well.
This is Jaquet Droz watches second version of the Grand Second
Jaquet Droz watches did turn a lot of heads with their new creation launched at the Baselworld 2013 watch expo. Jaquet Droz watches came out with the Grand Second Quantieme in two versions! The watchmaker came out with this watch for the first time in the year 2011 and bowled many watch lovers over. The original grand second was created in stainless steel. In the 2013 versions, they are redone in two avatars. The first one is chocolate brown in color and the second one is bluish in color. Both of them feature vertical Geneva striping on the dials as well. All in all, Jaquet Droz watches have accomplished what they went out to achieve.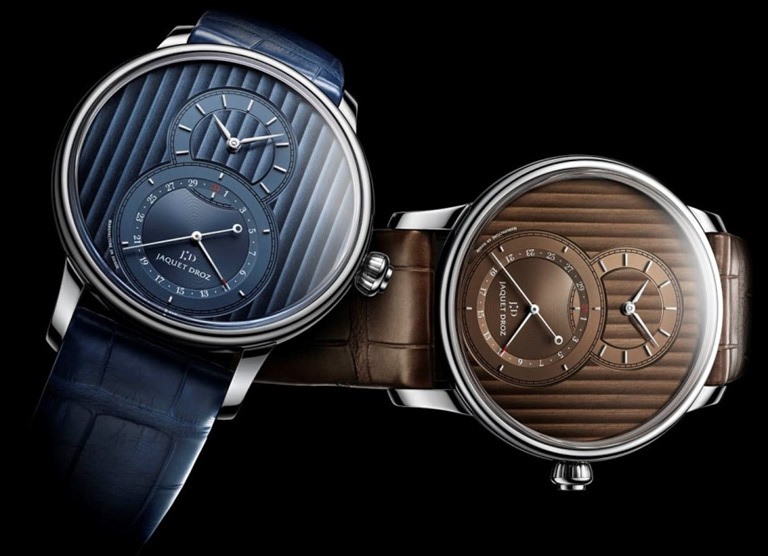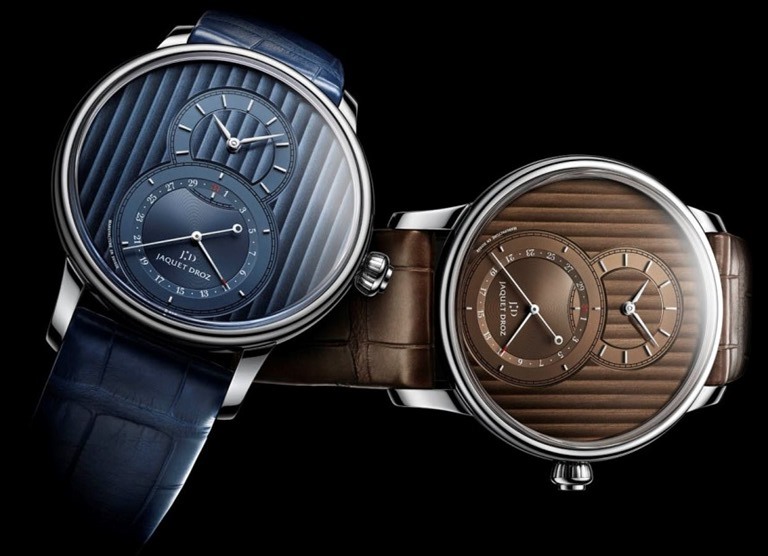 With a 43 mm X 11.63 mm steel case, the watch does suit the wrists of macho men. Some people may have second thought on the size of this watch. Later, Jaquet Droz watches might come out with 40 mm watches for these people. An automatic mechanical JD caliber double barrel watch movement is powering both these models. The use of Rhodium on indicators ensures visibility even in dimly lit surroundings. The watch has an alligator strap to add to its perfection.
Jaquet Droz watches will provoke some controversy as well
The previous version of the watch had a mix of Roman as well as Arabic numerals in it. The latest version has a much simpler baton style markers used on it. When you compare both of them, you might love the newer version over the older one.
The lack of complication on the watch face may annoy some watch lovers. This design concept from Jaquet Droz watches is definitely going to create questions about the move. Some watch lovers are going to love it, while some others are going to hate it. Let us wait and see what the fate of the watch will be.