Jennifer Bartlett's Exhibition at MoMA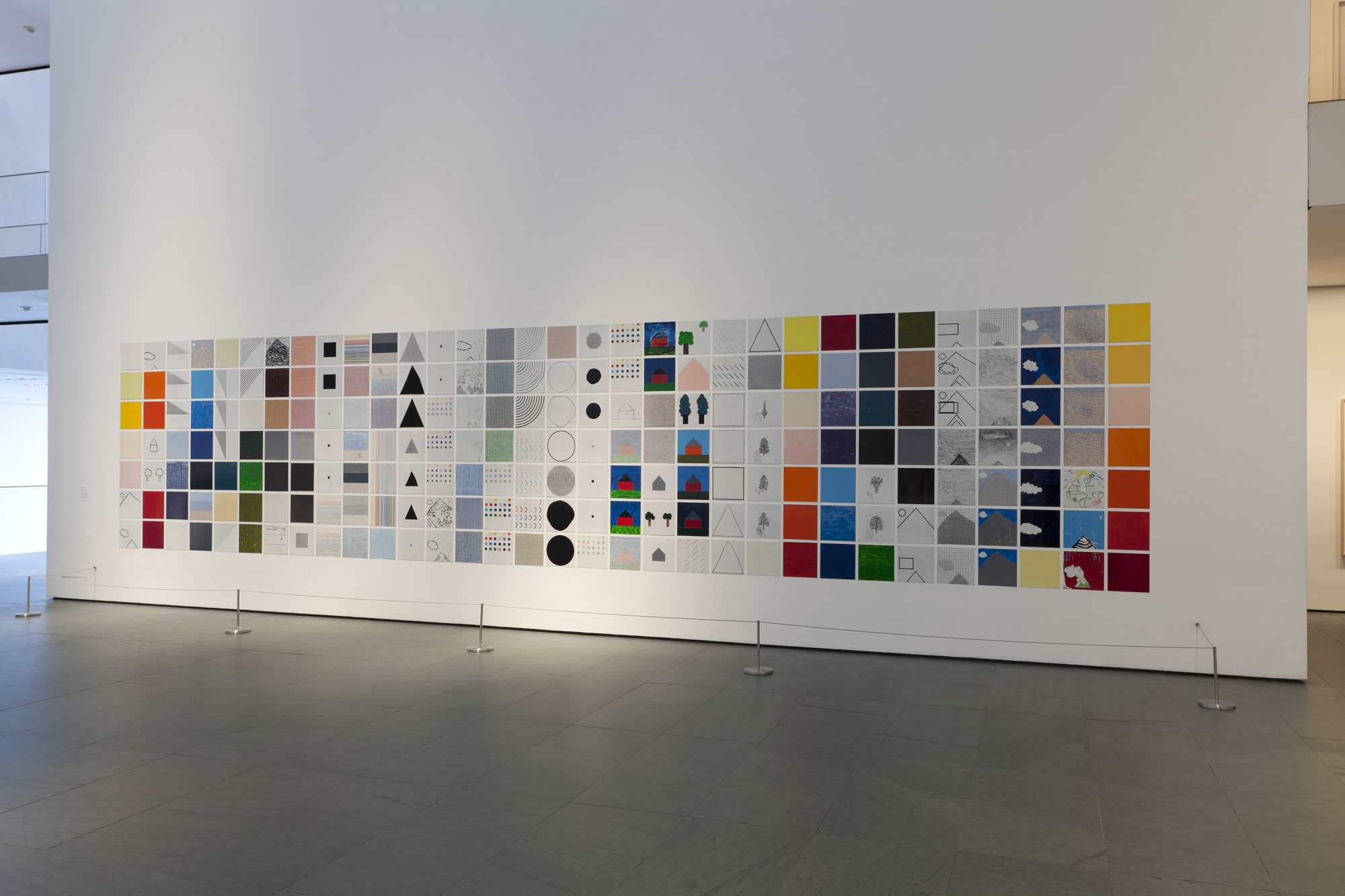 From now until June 15, 2019, you can view famous Rhapsody (1975) by Jennifer Bartlett at the Museum of Modern Art in New York. Jennifer Bartlett is world-famous for her large installations that reach the size of a whole room. The artist gets inspiration from Minimalist art. She doesn't work on canvas – Bartlett uses steel plates as a basis for her pictures. Throughout her artistic journey, she changed her style from expressionism to minimalism and, finally, to conceptualism. Some of her works combine all techniques the artist tends to. Bartlett depicts familiar subjects, such as houses, gardens, and skies, but she does it in her manner, combining figurative and abstract art to create a unique mix.
Critics characterize Bartlett's works as ambitious and energetic – she uses bright colors and bold strokes. She is called one of two best artists among all painters of the post-minimalism period. The paradox of her works – the thing that makes you pay attention to her paintings – is that rationalism, which is a characteristic of conceptual artists, is combined with a torrent of imaginary, which is a feature of neo-expressionism.
The first personal exhibition of Jennifer Bartlett took place at the Brooklyn Museum in 1985. In 2006, her works traveled to the Edison Gallery of American Art. The second exhibition of Bartlett's works was held in 2013-14, and it was curated by Claus Ottman.
Rhapsody is the most known painting by this artist. It was first shown more than forty years ago, in 1976 at Paula Cooper Gallery in SoHo, and at that time, it occupied the entire area of the gallery. Rhapsody consists of almost a thousand one-foot square panels made of steel, which makes it look monumentally. It contains seven sections, each dedicated to a particular theme: Line, Mountain, Ocean, House, Shape, and Tree. The colors are vivid and joyful, making this work stand out from many other pieces of Minimalism art created in the 1960s. Roberta Smith, a famous art critic, noticed that Rhapsody brought together photorealism, abstraction, and pattern painting.
We highly recommend that you visit the Museum of Modern Art to see this unique masterpiece by Jennifer Bartlett with your own eyes!