King Power Usain Bolt Watch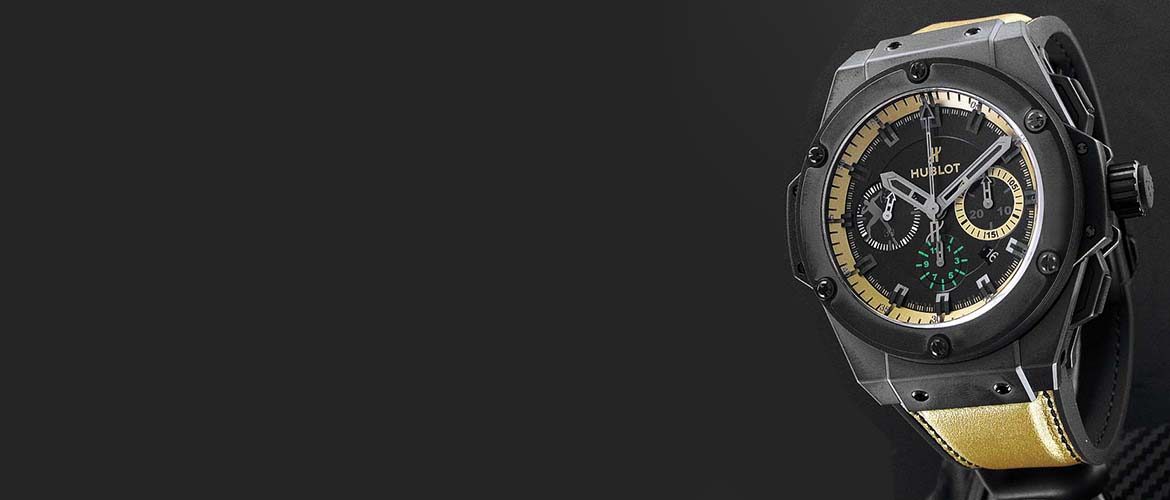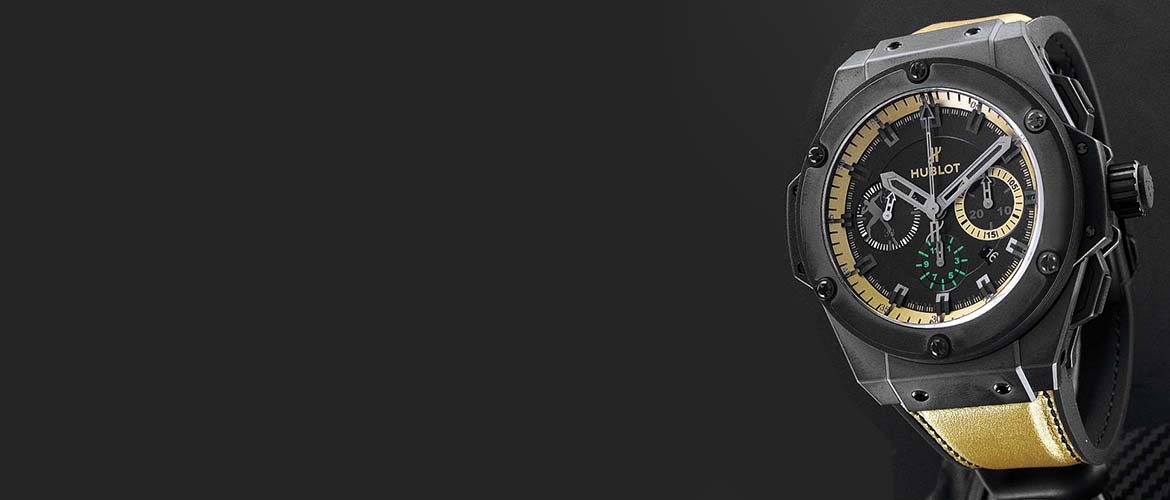 Usain Bolt and Hublot Team Up
25 year old Usain "Lightning" Bolt, known as the world's fastest man and capable of running 100 meters in 9.82 seconds, is the new ambassador for Hublot. The Swiss watch company has worked very closely with the champion to create a one-of-a-kind watch to honor his success.
Usain Bolt says he wanted the watch to be a symbol of all that is dear to him. One of those things that he feels are part of his essence is the figure of a man (supposedly Bolt) in his signature pose. This is centered on the small seconds counter on the 9 o'clock position in an anthracite grey transfer on a black background.
On the dial you can also see the 30 minute counter at 3 o'clock, which Bolt finds useful as he monitors the last minutes of preparation before a race. And there is a 12 hour chronograph counter at 6 o'clock with little green markers as a reference to the Jamaican flag (Bolt's home country). Finally there is a date window at the 4:30 position.
The watch itself is 48mm in diameter and is made of micro-blasted black ceramic with gold details on the dial. It has a gold colored leather band (in the exact same hue as the gold shade of Bolt's lucky shoes) stitched onto a black rubber strap. Also the flange has a 2N gold powder coating.
Jean-Claude Biver, Chairman of Hublot has mentioned that, "It's perfectly natural to be associated with the fastest man, not just on the planet, but the fastest since the Big Bang".
Image source: blog.perpetuelle.com
[info]Call Right Now! 1-877-842-5760[/info]
Look at our "News" section to help you make the right buying decision.