Konstantin Chaykin Watches Creates the Magical "Cinema"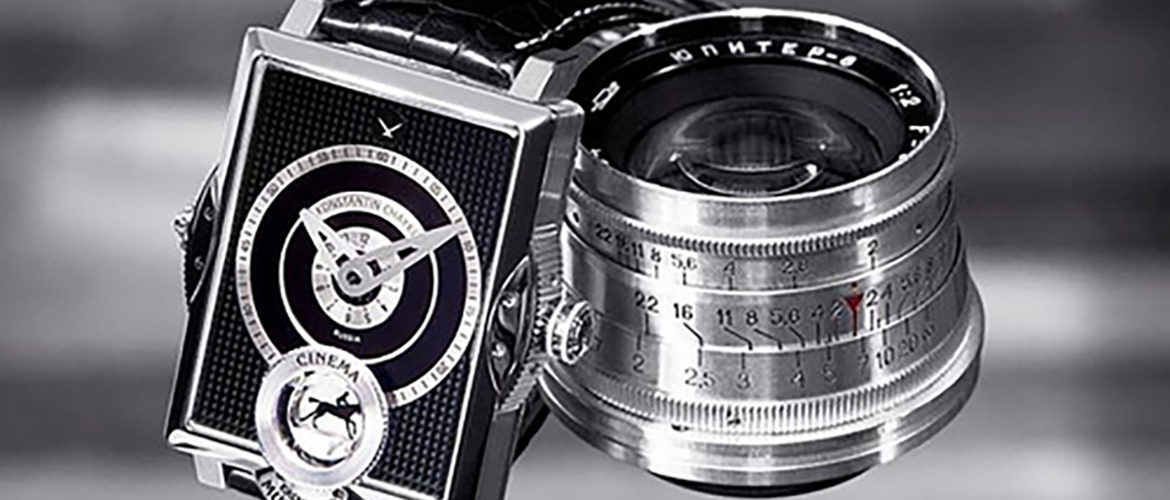 Konstantin Chaykin Watches pays tribute to movie making  with their new timepiece
Konstantin Chaykin Watches made a mark in watchmaking through the interesting creations from their stable. The Russian watchmaker is coming out with an exquisite creation for the year 2013. He is calling it the Cinema! Obviously, it has to be a tribute to the magic of cinema as a medium of artistic expression. In fact, Konstantin Chaykin Watches is honoring Eadweard Muybridge by mentioning his name on a dedication plaque created on the watch bezel.
Who is Eadweard Muybridge? He is the person responsible for the very first movie projector named "zoopraxiscope" in 1879. Konstantin Chaykin Watches incorporated this mechanism in to the Cinema watch. Here, a spinning wheel with a bunch of pictures can display an animation. According to the watchmaker, this is the only watch with such an interesting feature in it.
How does the cinema complication work? You can activate the left crown and a disc under the dial will start to rotate. Now, you can see the scene of a man riding a horse.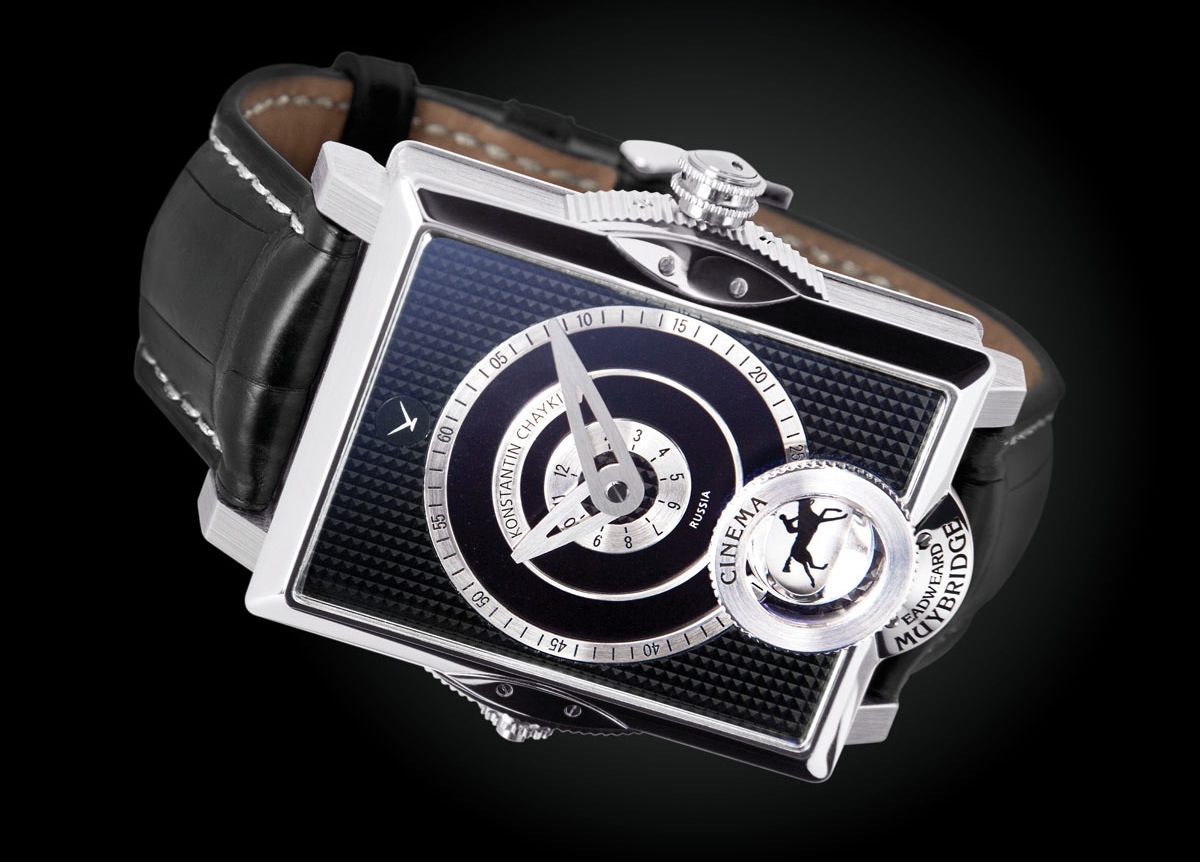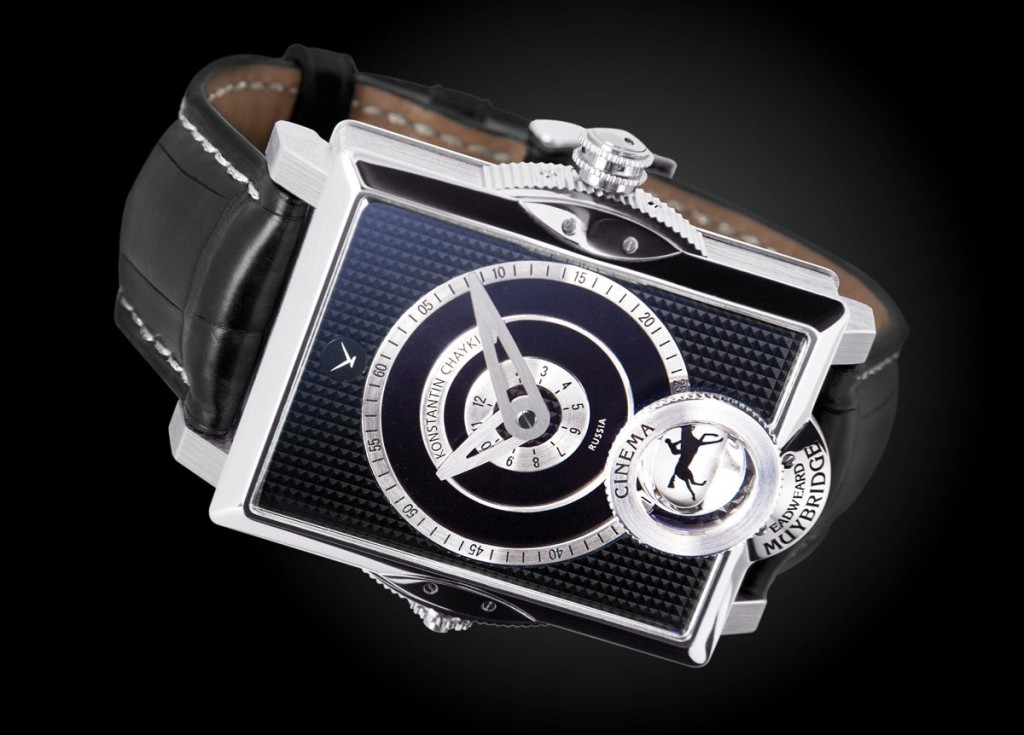 Konstantin Chaykin watches incorporated film technology into their new creation
Why Konstantin Chaykin Watches chose the scene of a galloping horse as the theme of the video? According to history, zoopraxiscope was initially used to test if a horse can keep all four of its legs off the ground while running. It was a cause of serious debate in those times when high speed camera work was not available like today. With the use of zoopraxiscope, a series of images of a horse during its run was viewed together, and this proved that all four legs of the horse can be in the air at certain times. Konstantin Chaykin Watches is taking you back to the original history of cinema projection technology.
What is the very first thing that comes to your mind when looking at the Cinema? It definitely reminds you of the projectors and cameras of the past. Konstantin Chaykin Watches did a great job in creating a square case that looks very much like a square shaped camera. The materials used in its case construction are steel, brass and enamel. Konstantin Chaykin Watches created the Cinema with 37 mm, 47 mm and 12.2 mm as its dimensions.
You can really notice the artistic expression in Konstantin Chaykin watches, especially this one
Konstantin Chaykin Watches sells the Cinema for around $66,000 each. The manually winding mechanical movement in the watch is entirely crafted in the watchmaker's own workshop. It has a power reserve of 48 hours and the galloping horse feature can run continuously for 20 seconds.