Latest Results of the Sotheby's Russian Works of Art, Faberge & Icons Sale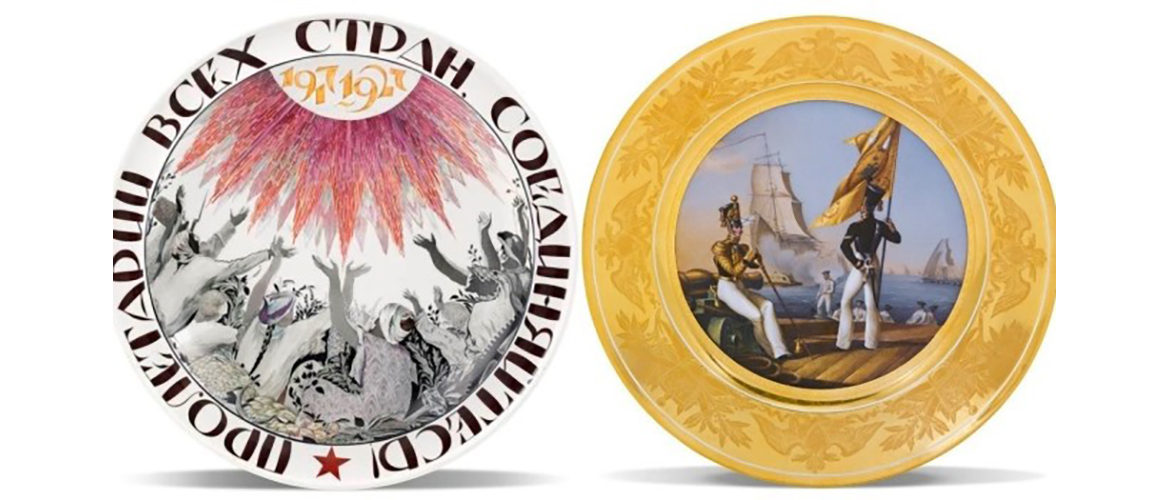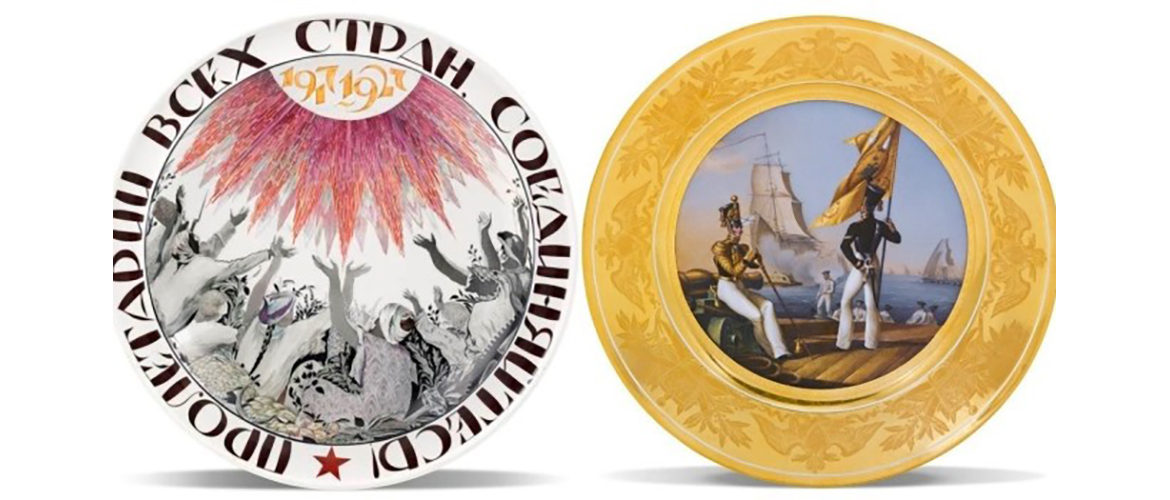 Russian art is gaining popularity with each passing year. The world's best auction houses dedicate whole departments to Russian fine, decorative, and religious art, with sales results exceeding the most optimistic expectations. Let's just remember antique Russian icons sold at the Jackson's World Treasures Sale or the latest Shapiro Auctions International Fine and Decorative Art Sale held on October 18. However, not only icons but also porcelain, silver, bronzes, and many other artworks created in the Russian and Soviet Empires are now sold for tens and hundreds of thousands of dollars.
One of the most important auctions dedicated to Russian art was held by Sotheby's London yesterday, on November 28. Marking the 100th anniversary of the Russian Revolution, it offered a unique selection of pre-Revolutionary and Soviet objects from a highly important collection. Here are the key highlights from the Sotheby's Russian Works of Art, Faberge & Icons Sale:
1. Large Soviet porcelain platter (1927)
This Soviet porcelain platter with a distinctive for the period image and political slogan "Workers of the World, Unite" was made at the Lomonosov Porcelain Factory, Leningrad, Russia. Estimated at $27,000 – 40,000, it was sold for a staggering $216,000.
2. Porcelain military plate (1830)
Estimated at $43,000 – 60,000, this beautiful porcelain military plate from the Nicholas I era, depicting the drum major and flagbearer of the sailors of the Guards, went under the hammer for an impressive $97,000.
3. Silver and cloisonne enamel kovsh (1908-1917)
Created in the form of a mythical beast, this amazing silver and cloisonne enamel kovsh with geometric motifs and the depiction of St. George slaying the dragon was sold for $70,000 while being estimated at only $27,000 – 40,000.
4. Faberge silver and enamel cigarette case (1899-1908)
Estimated at $40,000 – 67,000, this fantastic silver and enamel cigarette case by Faberge, depicting the sun setting on the water, a Koyamaki tree, and irises inspired by Japanese art, was sold for $50,000.
5. Silver tea service (1908-1917)
This beautiful tea set includes a samovar with mother-of-pearl and ivory handles, a teapot, a cream jug, a covered sugar bowl, and a waste bowl. Estimated at $16,000 – 24,000, it went under the hammer for $37,000.
The Sotheby's London Russian Works of Art, Faberge & Icons Sale closed with $2.4 million in total sales, including buyer's premium. It's time to think about Russian art as an investment, right?
Photo credit: Sotheby's/sothebys.com