Linde Werdelin Oktopus II Double Date Titanium Red Watch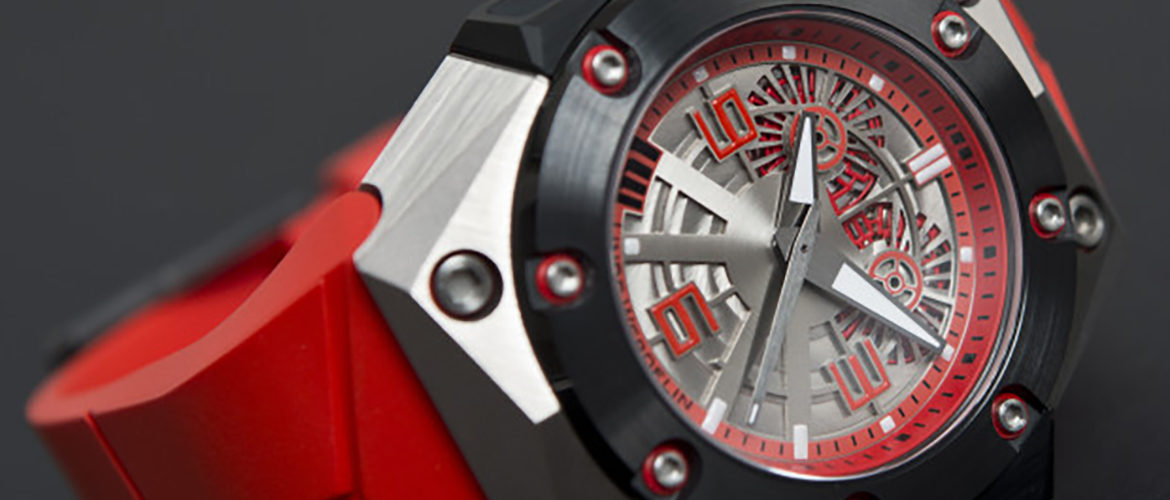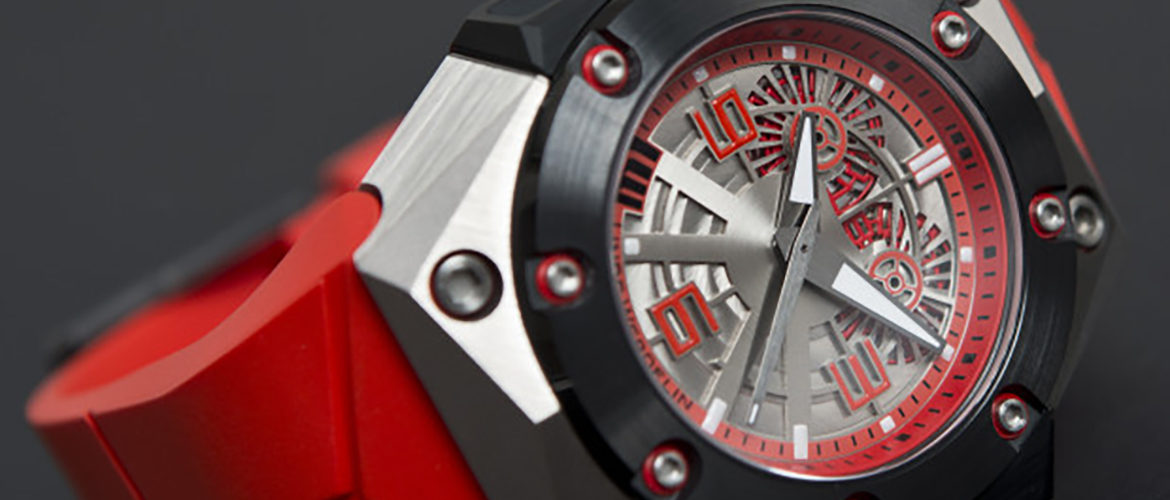 Linde Werdelin watches shows patriotism with this new watch
On 4th of July 2013, Linde Werdelin watches came out with a new model to celebrate summer solstice as well as the independence day of USA. It is christened as the Linde Werdelin Oktopus II Double Date Titanium Red. The watch is especially notable for the bold red color prominently associated with it. You get to see shades of red detailing on the dial as well as on the rubber strap. Linde Werdelin watches is boldly using the red color to add to the uniqueness of the watch. The minutes track around the edge of dial, flange below the bezel, date disks at 10 O' clock and 12 O' clock, numerals at 3, 6 and 9 O' clock positions, the gaskets around bezel screws, reef drive mechanism etc. provide this creation from Linde Werdelin watches with the requisite level of red color.
Is the red color associated with the watch too much for your tastes? Linde Werdelin watches has taken the necessary precautions to avoid this risk. The use of grained black ceramic bezel and the rough brushing on the titanium case help to keep the redness within aesthetic boundaries.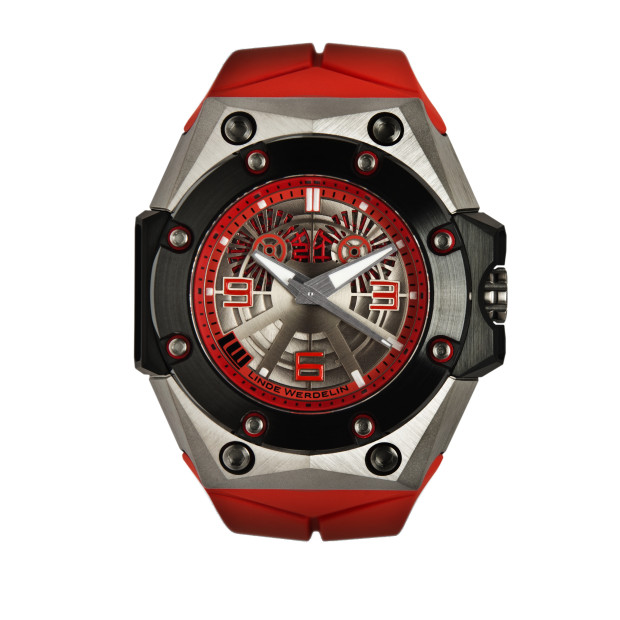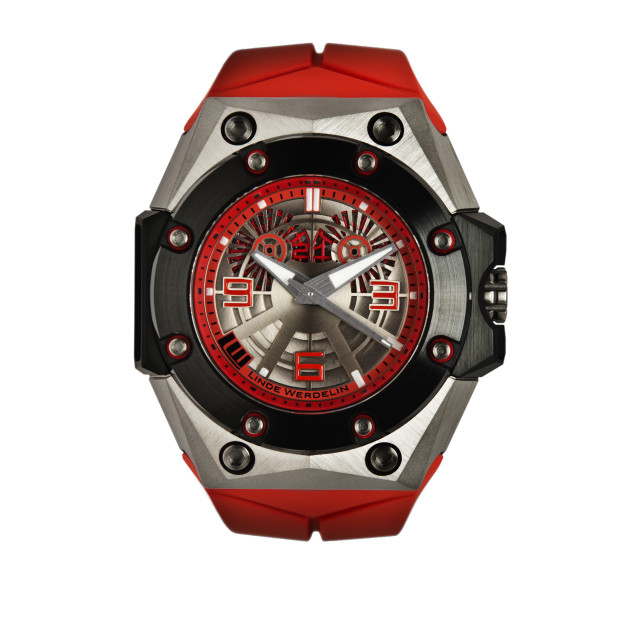 Linde Werdelin watches combine unique bright red touches with an offset black ceramic bezel
The watchmaker is proudly adding the third version in to their proud Oktopus II collection of watches. Those of you who remember the earlier versions of the collection in yellow and blue colors, which arrived on to the market a year back at the Basel World watch and jewelry fair of 2012, would understand the significance of the red color in the latest version. The latest version of the collection holds true to the aesthetics of Linde Werdelin watches with a case size at 44 mm that is common to the prior versions. A LW04 caliber is managing the operations of the watch.
Linde Werdelin watches gave a satin finish to the titanium case. The watch does not use a bezel for measuring dive time. It is measured with a reef dive mechanism.
Linde Werdelin watches make sure this watch will be very scarce
The namesake of the watch, octopus, is seen on the watch crown as well as case back. Morten Linde, the founder of Linde Werdelin watches, is responsible for the use of the octopus design on the case back. There is an option to get the watch with a black textile strap available as well.
Linde Werdelin watches is planning to produce only 88 pieces of the Oktopus II Double Date Titanium Red. The retail price of the watch would be CHF 10,200 plus applicable taxes.