Longines Watches Introduces a Heart and Respiration Rate Monitoring Chronograph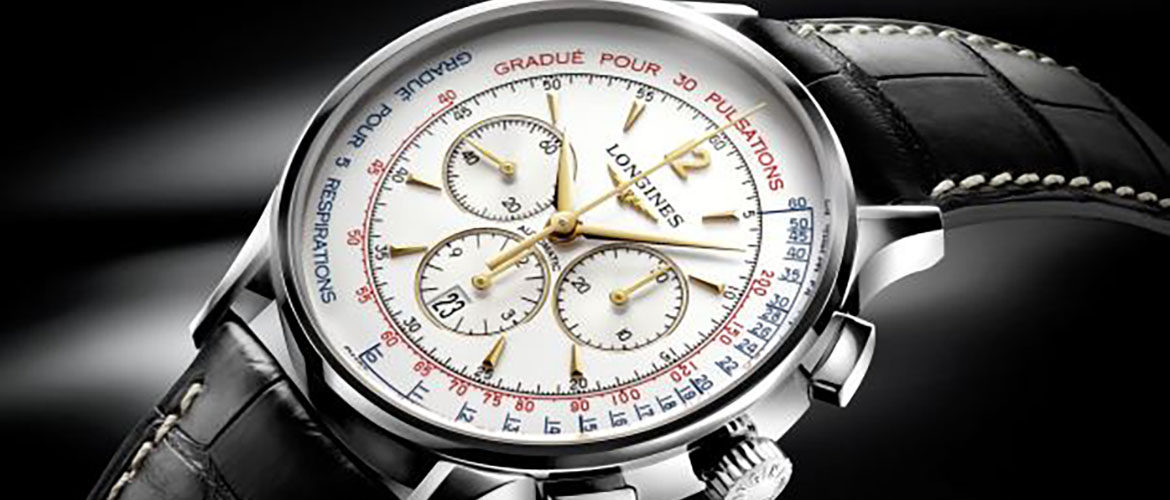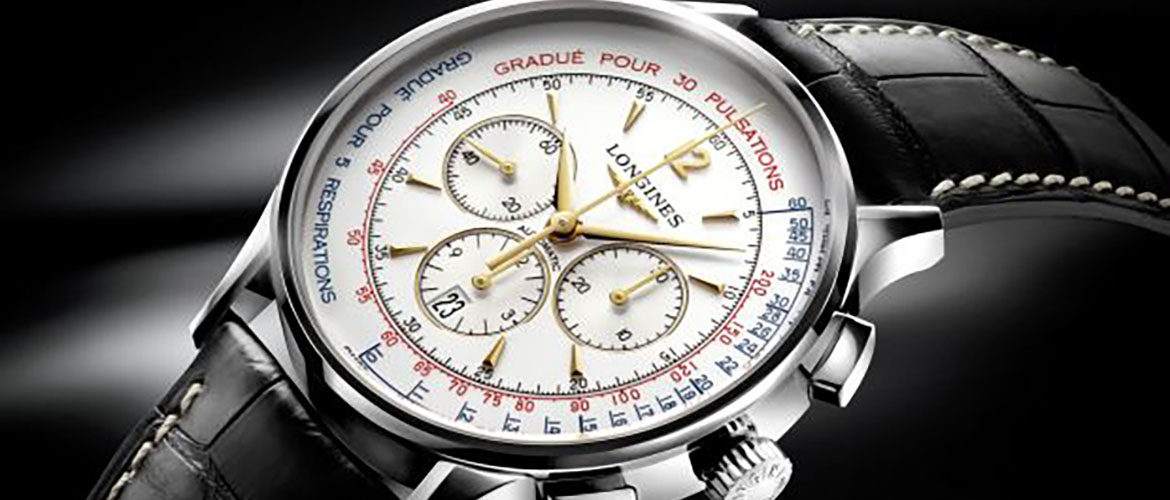 Longines watches innovates in a whole new way
All throughout their history, human beings have been using watches to stay on top of time. Time keeping was the primary function of watches. Still, innovative watchmakers kept on adding complications to these watches that were meant to add new functions to these gadgets. Now, Longines Watches is taking innovation to a level that is very rarely seen before. The new watch from their stable has the ability to gauge heart rate as well as respiration rate. As the gauge used for measuring heart rate is called Pulsometer and that used for measuring respiration rate is called Asthometer, the watch is ideally named the Longines Asthmometer-Pulsometer Chronograph.
Is Longines Watches the very first one to come with such a complex watch? No, Patek Philippe came up with complex watches of a similar nature a while back. But, Longines Watches is the first one to incorporate such features on a chronograph model. Traditionally, chronograph functionality is used to gauge sporting activities. Here, the creation from Longines Watches helps the watch user to monitor his breathing rate and heart beat rate.
What is the inspiration for creating such a watch with medical functions? Longines Watches got inspired by a watch that was created exactly half a century back. At that time, that watch was created specifically as a medical instrument. The new model is quite easy on your eyes. You can easily read the heart rate from the red scale and the breathing rate from the blue scale. The stress given by Longines Watches on mechanical watchmaking keeps this creation apart.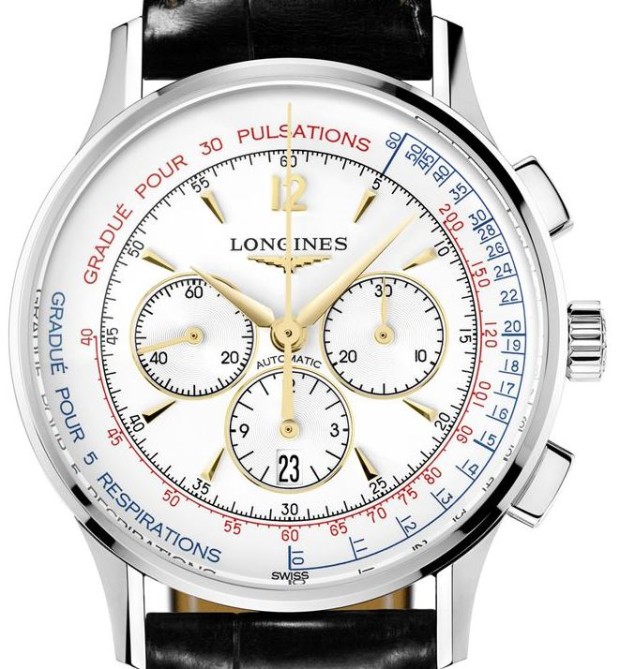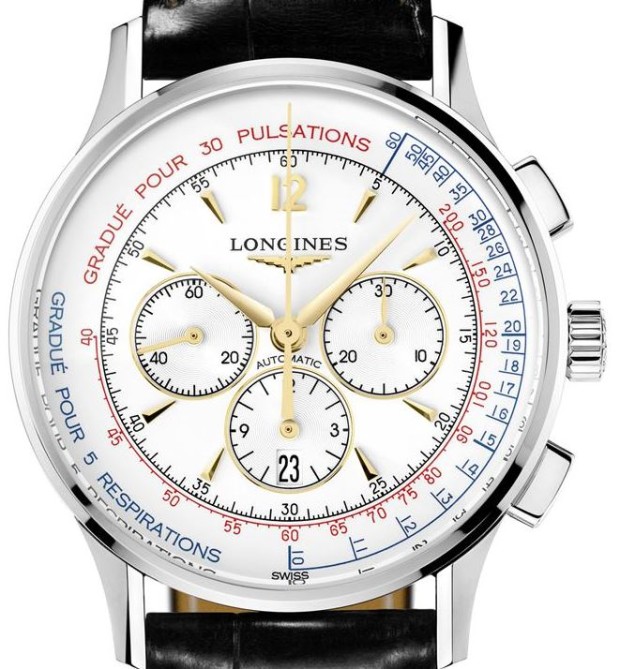 Longines watches produces the combination of a medical instrument and a gorgeous timepiece
Is the Longines Asthmometer-Pulsometer Chronograph going to make it big among athletes and fitness fanatics of the current times? The chances for that happening are quite remote. In the current scenario, they have much more effective and accurate digital gadgets available in their possession. The leather strap of the watch also can keep them away from it. But, Longines Watches may find customers among medical professionals like doctors and nurses. As the watch is priced at $2,285, many nurses may find it beyond their reach. But, doctors can definitely opt for these luxury watches.
Longines Watches created the chronograph in a similar style as their counterparts from other manufacturers. The only notable change is in the red and blue scales used to gauge heart beat and breathing rate.
At 38.5 mm in diameter, the watch is the right size to go with formal wear. A self-winding watch movement named Caliber L652.2 is powering the Longines Asthmometer-Pulsometer Chronograph.