Louis Vuitton Tambour Diving 2 Chronograph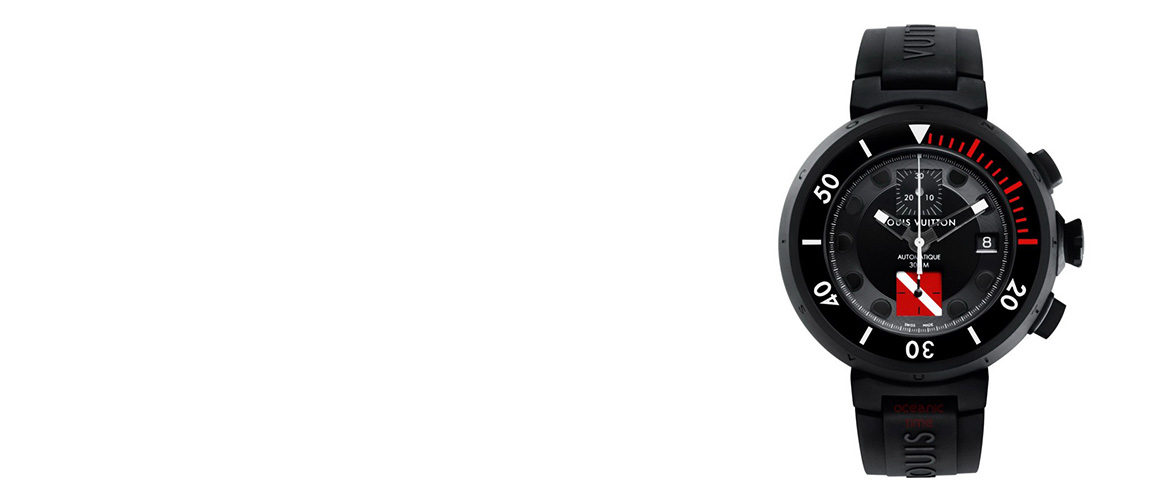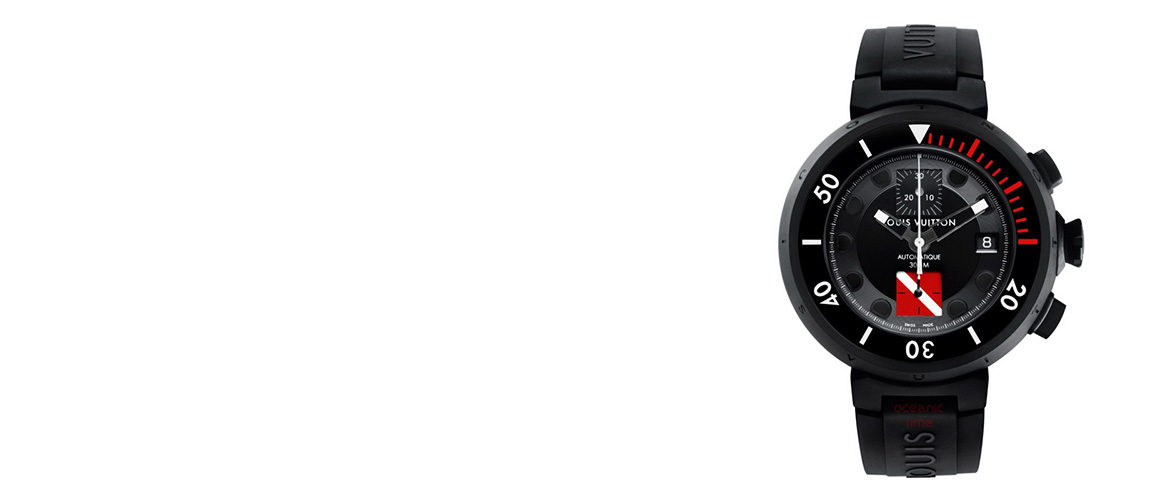 Louis Vuitton or LV is commonly known for its good taste in the fashion world. This French fashion company was founded back in 1854. The company is actually a world leading fashion house that sells almost anything that involves being "in fashion"
Louis Vuitton is launching its first nautical timepiece called the Tambour Diving 2 Chronograph. The Tambour collection was launched back in 2002. This name and design is linked directly with La Chaux de Fonds. This collection began to work with a 30 person team, but the public accepted this watch pretty quickly and they were soon forced to increase the team to 50.
LV is definitely not an amateur when it comes to watches. Although they don't count with the millenary experience as other watch designers, Louis Vuitton is certainly always pushing the boundaries of design and luxury. LV has tangible prove that everywhere where LV is located they set fashion standards and the watch market is no exception.
Although LV has been commonly recognized by having great looking timepieces, they are now making an extra effort to be world known for its complications and mechanics. They seek more than a great looking watch, they seek for excellence.
This timepiece is 300m water resistant and is privileged with very comfortable rubber strap, along with a very luxurious and resistant case made of pure steel. This watch is resistant to any weather and its numerals and hands are luminescent that makes it very easy to read even in obscure places.
The bezels rotate in a unidirectional way and it can be used by an experienced or an amateur diver. The dial has an AR crystal made of sapphire ensuring this timepiece very enduring.
This timepiece possesses aesthetic elements that combine perfectly with every piece of this watch. We can conclude that this brand has made an effort to catapult themselves out of the only "good looking" watches and are seriously considering to stay and compete against the big watch houses.