Luxury Watch Anatomy for Dummies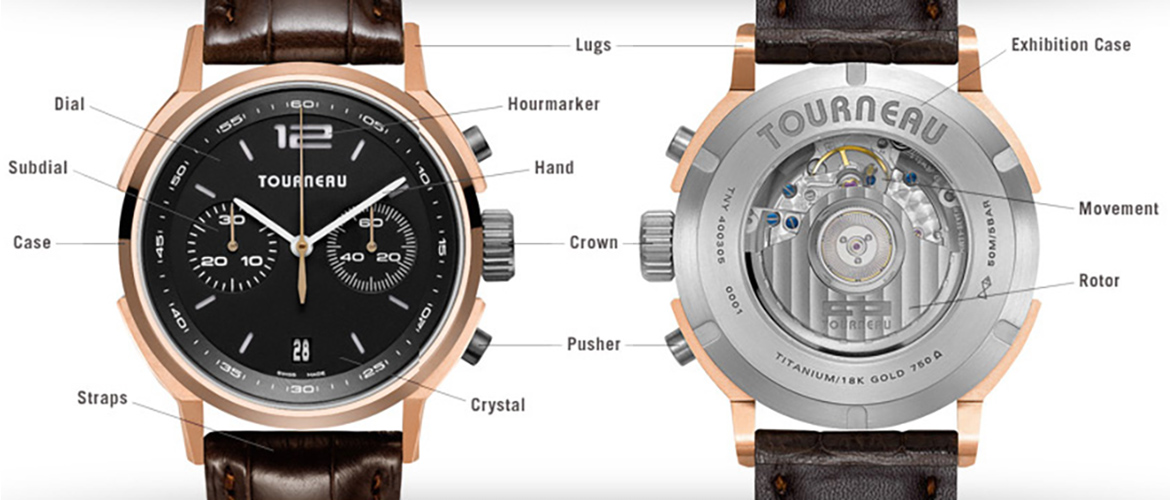 Everyone knows the meaning of the term wrist watch and its basic functions like telling time and displaying date. The luxury watches available in the market provide you a huge selection of wrist gear. But, many among us are not sure about the names and functions of individual watch parts. Here, we are trying to explain some of these terms in an easy to understand manner. [divider] Bezel The watch bezel is the rim that covers the crystal and secures it in its place over the dial. The shape of the bezel would be the same as that of the dial. If the dial is circular, then the bezel is highly likely to be circular as well. [divider] Crystal The crystal of a watch is the transparent cover over the dial. In most cases, the crystal is made either with sapphire or acrylic.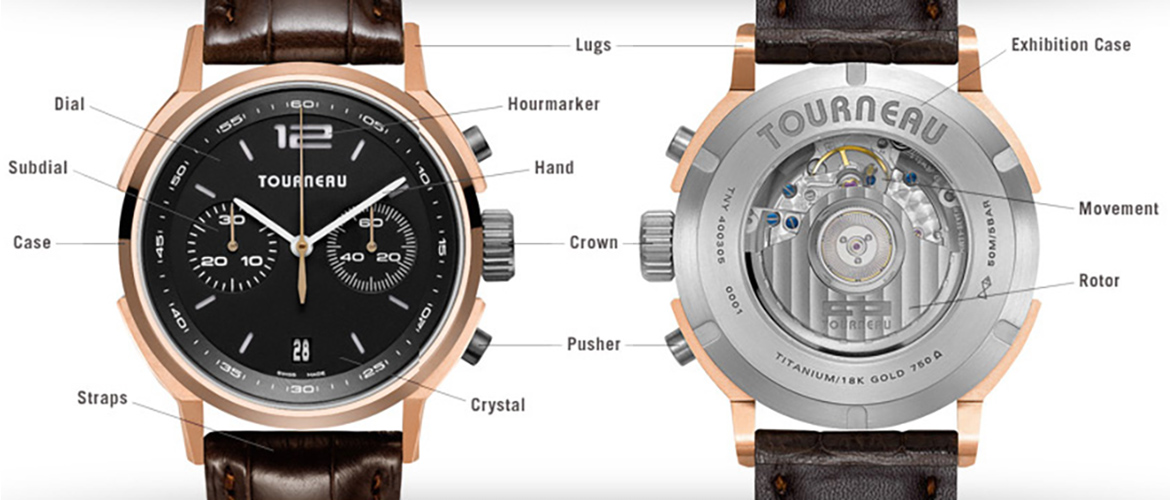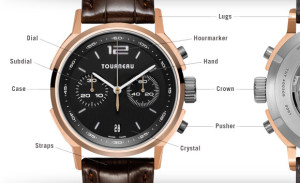 [divider] Hands Usually, analog watches have hands to denote time. Hour hand denotes hour, minute hand denotes minute and second hand denotes second. There are some extremely rare analog watches that do not have any hands at all. [divider] Dial The dial is the face of the watch that you look directly and read the time. The watch hands move above the dial. The hour markers, date window, various sub dials etc. are created on the dial. [divider] Case The case is the outer body of the watch that encompasses all its moving parts inside. Again, all parts of the watch like dial, hands, bezel, crown, pushers etc. are held in its position by the case. The material used for creating the case can be gold, silver, platinum, stainless steel etc. [divider] Luxury Watch Clockwork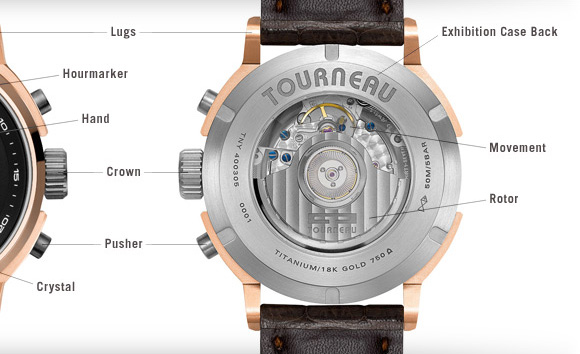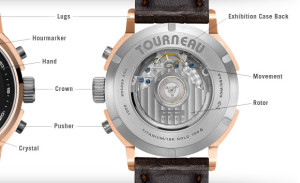 Clockwork stands for the inner moving mechanism of the watch that ultimately displays the accurate time and other features. Complex luxury watches have many hundreds of tiny parts working together to accomplish their goals. [divider] Crown The crown in mechanical watches is used to wind its spring and thus provide it the power to run its duties diligently. Again, the same crown is used to set the time, set alarms and many other functions specific to the particular watch model. This latter part is applicable to automatic and quartz watches alike. [divider] Strap/Bracelet A strap or bracelet helps you to secure the watch on your wrist. Straps are made of materials like leather, plastic, rubber etc. and bracelets are made with metals like steel, gold, platinum etc.
For More information about the Anatomy Of Watches visit us here 300watches.com
[divider] Case back/back plate It covers the bottom of the watch that stays in touch with your wrists. When it comes to highly expensive watches for men, they tend to use see through case backs to showcase the working of the watch movement. The other case back option is the opaque metallic one. Images Provided by Tourneau Credits to MaxMayo