Best Known Luxury Watch Brands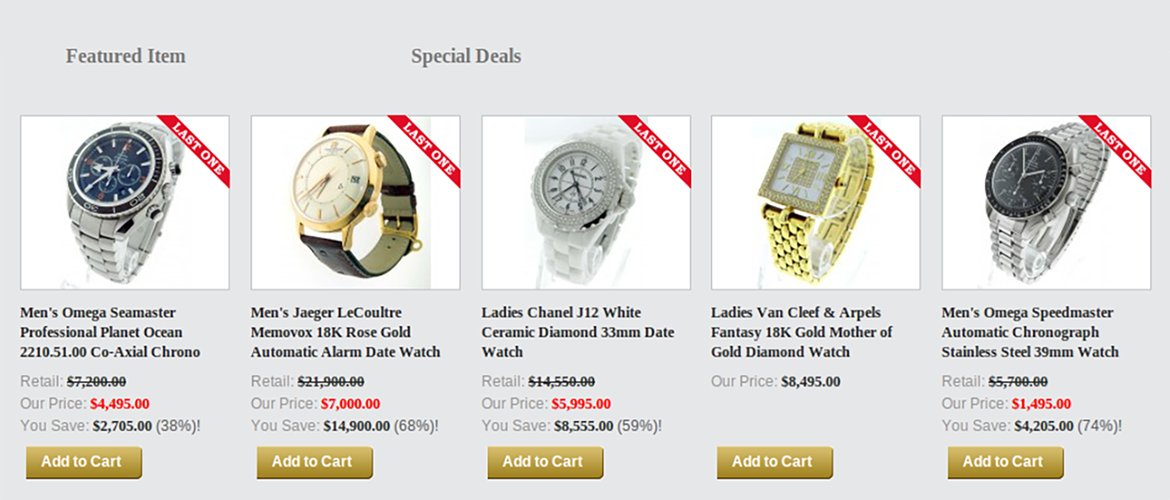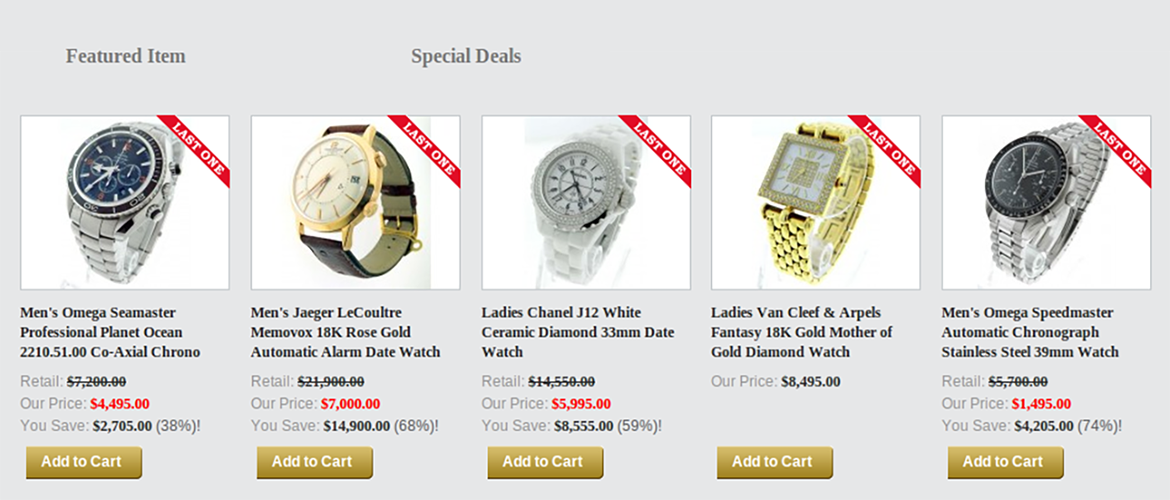 If you are certain that you want a luxury watch but you don't know what to get, our advice is to check the best known brands.  Mainstream luxury watch brands are affordable, dependable, and easy to find at great prices in our websites.
Keep on reading for a small list of the best known brands (mostly Swiss) that you will find at 300watches, but keep in mind these are not the only brands you will find:
Breitling is a very popular Swiss brand founded by Leon Breitling in 1884.  It is a very upscale sports watch, sought after by men and women.  Breitling is credited with the first wristwatch chronograph.
Breguet is most popular with men, and is known to include a combination of stones and precious metals.
Cartier is highly appreciated by women everywhere, but men also like it.  It was founded by Francois Cartier in 1847, and is still considered one of the most elegant.
Chanel is one, if not the favorite, brand for women.  The brand was founded by Coco Chanel and the watch collections were added to the brand later on.
Gucci is an affordable brand that is also very appreciated by women.   It was founded in 1881 by Guccio Gucci and is a fashion brand as well.
Montblanc watches are enjoyed by men who usually also own Montblanc pens. The watches were created to complement the pens and they are as beautiful as them.
Movado specializes in mechanical designs and it was created when Achilles Ditisheim had watchmakers made the watches in 1881.
Omega watches are well known and loved by everyone.  These are fantastic watches with a proven quality record, since they have gone to space and have been to the Olympics.  The brand was created by Louis Brandt.
Panerai watches were made for the members of the Italian Marine Forces. These are high tech watches.
Rolex is one of the best known brands around the world and is highly sought after by men and women alike.  Some of its watches, like the Datejust, are already classic pieces that will last for generations.
Victorinox Swiss Army watches are as loved as their army knives.  They are made with the same high quality materials and the white cross over the red background is highly recognizable.
Tag Heuer is well known for their chronographs and sports watches.  The brand was founded by Edouard Heuer in 1860.
Tissot was founded by Félicien Tissot Charles and his son, Charles Emile Tissot, in 1853. They made both wristwatches and fine pocket watches.