Luxury Yachts and Their Celebrity Owners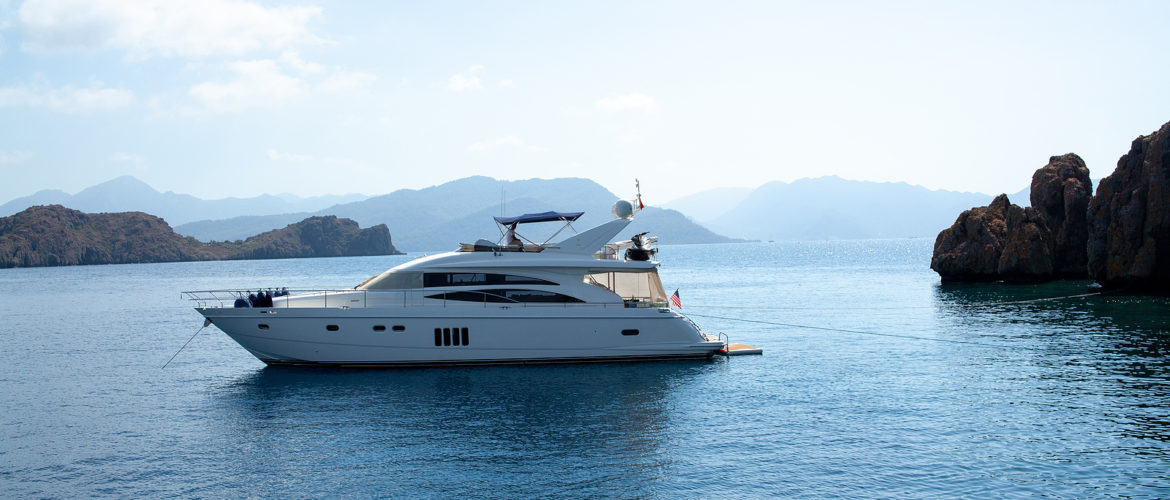 While high-end watches, exclusive cars, and fine cigars are all an integral part of the luxurious lifestyle, the truth is that nothing says luxury more than a large superyacht. Equipped with more gadgets, amenities, and sophisticated technology than the best hotels, these prestigious vessels are true nautical marvels of beauty, functionality, and efficiency. Moreover, they are the greatest way to explore the world in style and utmost comfort. It is no wonder that many actors, musicians, athletes, and other celebrities do not deny themselves the pleasure of owning a luxury yacht. Let's take a closer look at some of the best superyachts and their famous owners.
1. Va Bene owned by Eric Clapton
Initially designed and built for a Greek citizen, Va Bene was bought by the renowned English rock and blues guitarist and singer Eric Clapton for $12 million in 2005. This 156-foot luxury yacht with an interior design by Richard Hein features a Master suite, 4 Duplex suites, and one Double bedroom, which allows her to comfortably accommodate 12 guests. Besides, she is equipped with a variety of water toys, including kayaks, wakeboards, and water skis.
2. Seven Seas owned by Steven Spielberg
One of the world's wealthiest filmmakers and Hollywood's best-known director Steven Spielberg is a lucky owner of the amazing 282-foot superyacht Seven Seas, which has a reported value of $200 million. With her elegant exterior and interior design by Nuvolari Lenard, this fantastic luxury yacht features an impressive infinity pool with a glass wall, a spa with a massage room, and certainly a sophisticated cinema room among her many other notable amenities.
3. Venus owned by Steve Jobs
Designed and built for the Apple founder Steve Jobs, Venus now belongs to his widow Laurene Powell Jobs. Valued at about $120 million, this 256-foot superyacht with six bedrooms and a variety of exclusive amenities is one of the most luxurious and high-tech vessels in the world. Besides, she is operated by 7 iMac computers that are installed on the captain's bridge.
4. Eos owned by Diane von Furstenburg
Owned by the well-known Belgian-American fashion designer Diane von Furstenburg and her husband Barry Diller, the 305-foot Eos is one of the world's largest private sailing yachts. Distinguished by her exclusive interior design by Francois Catroux, this luxury vessel can accommodate 16 guests. Besides, she features a unique figurehead of Diane von Furstenburg, sculpted by the French-American artist Anh Duong.
5. Octopus owned by Paul Allen
Octopus is a 414-foot yacht that belongs to Paul Allen, an American business magnate, investor, philanthropist, and Microsoft co-founder. Equipped with submarines and helicopters, this impressive vessel, which is actually one of the largest luxury yachts in the world, is regularly lent out for different rescue missions, scientific research initiatives, and exploration projects.
Luckily, you do not necessarily need to own a superyacht to enjoy the ultimate luxury lifestyle experience. You can always rent a yacht for a week or two, though such pleasure is also not cheap, of course.