Marvin Watches Presents the Malton 160 Ref. M116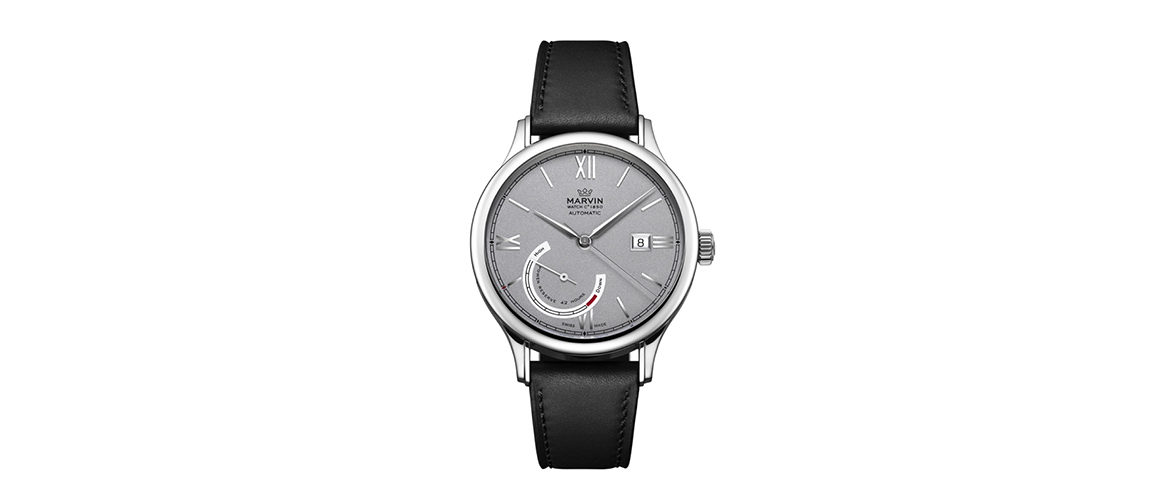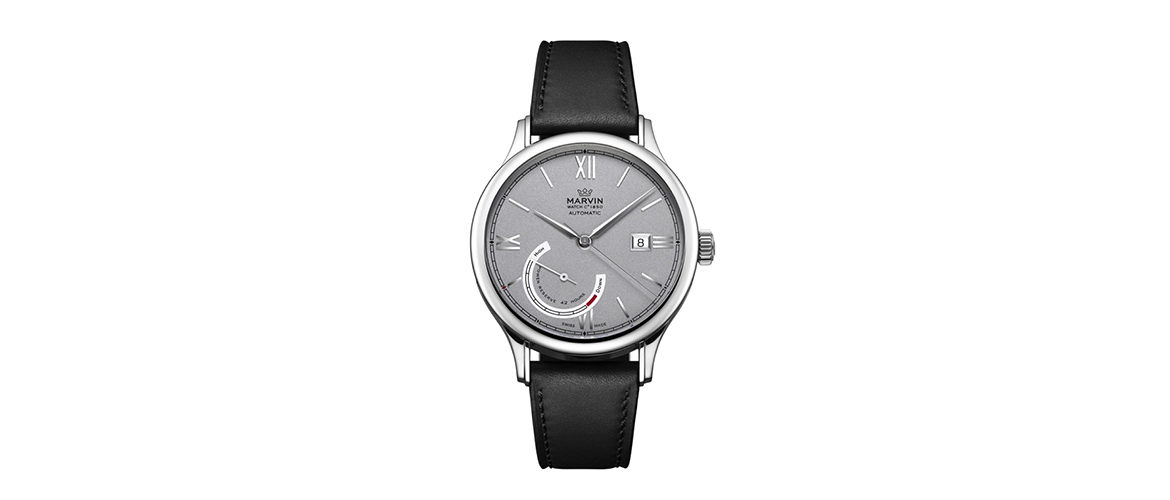 Marvin watches are known for their simple and elegant creations
Marvin Watches gained the attention of watch lovers due to the design aesthetics followed in their creations. This watchmaker is known for the simple and elegant creations from its stable. The best creation from Marvin Watches is the ones that belong to the Malton collection. Marvin Malton 160 Ref. M116 is a medium range watch in this collection that falls in between the basic models and the complex ones in it. Marvin Watches succeeds in creating a clean and legible watch with modern as well as classical elements included. The innovative use of the power reserve indicator in a sub dial adds to the elegance of the watch.
Marvin Watches has a history that lasts 163 years and was owned by various watchmakers before it reached their current owners. Cecile Maye, the current owner, is an avid fan of the history associated with the brand name and continues to follow on the same lines. The newer creations from Marvin Watches are always expanding on the creative spirit of their predecessors. The simple, uncluttered watch designs are easy on your wrists.
Marvin watches sticks by the rule "If it ain't broke, don't fix it"
Marvin Watches sticks to this habit with the Malden 160 M116 as well. Basically, it is a three hand watch with a stylish power reserve indicator and date window on the dial. Most people are going to rate the power reserve indicator as the USP of the model. It denotes the 42 hours the watch can run at one stretch and occupies a significant portion of the dial between 5 O' clock and 9 O' clock positions.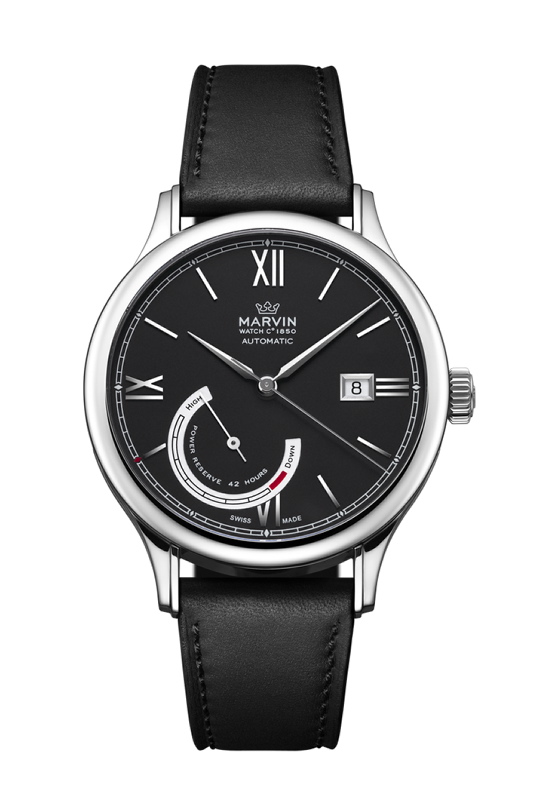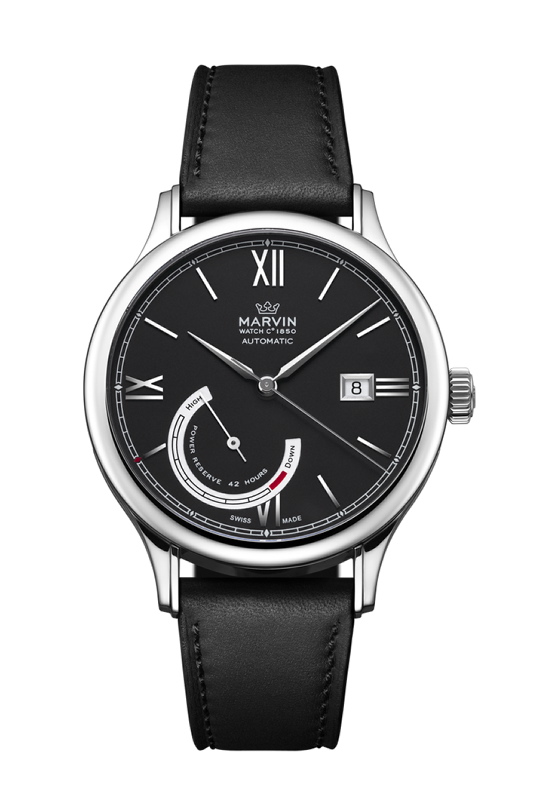 The 42 mm Maldon case that is housing the Malden 160 M116 is seen in many other creations from Marvin Watches. The high-quality brushing and polishing done on the case adds to the perfection of its sides as well as its lugs. The fine detailing prevents any part of the watch from protruding out and rubbing against your clothes or skin.
The see through case back of the watch lets you see its inner workings. ETA 2897 watch movement is the work horse behind the watch. But, Marvin Watches does not complicate the case back and thus is sticking with their simple theme. Again, this simple design helps the watchmaker to keep its price at the current levels.
Marvin watches caters to complex watch lovers
At $ 2,330, the Marvin Malton 160 M116 is aptly priced for a watch of its class. Watch lovers who love complex designs may find better buys at this price range. But, this model is a good choice for people who love simple creations.