Meet 'The Kat Godness' – A New Abstract Painting by Alejandro Mendez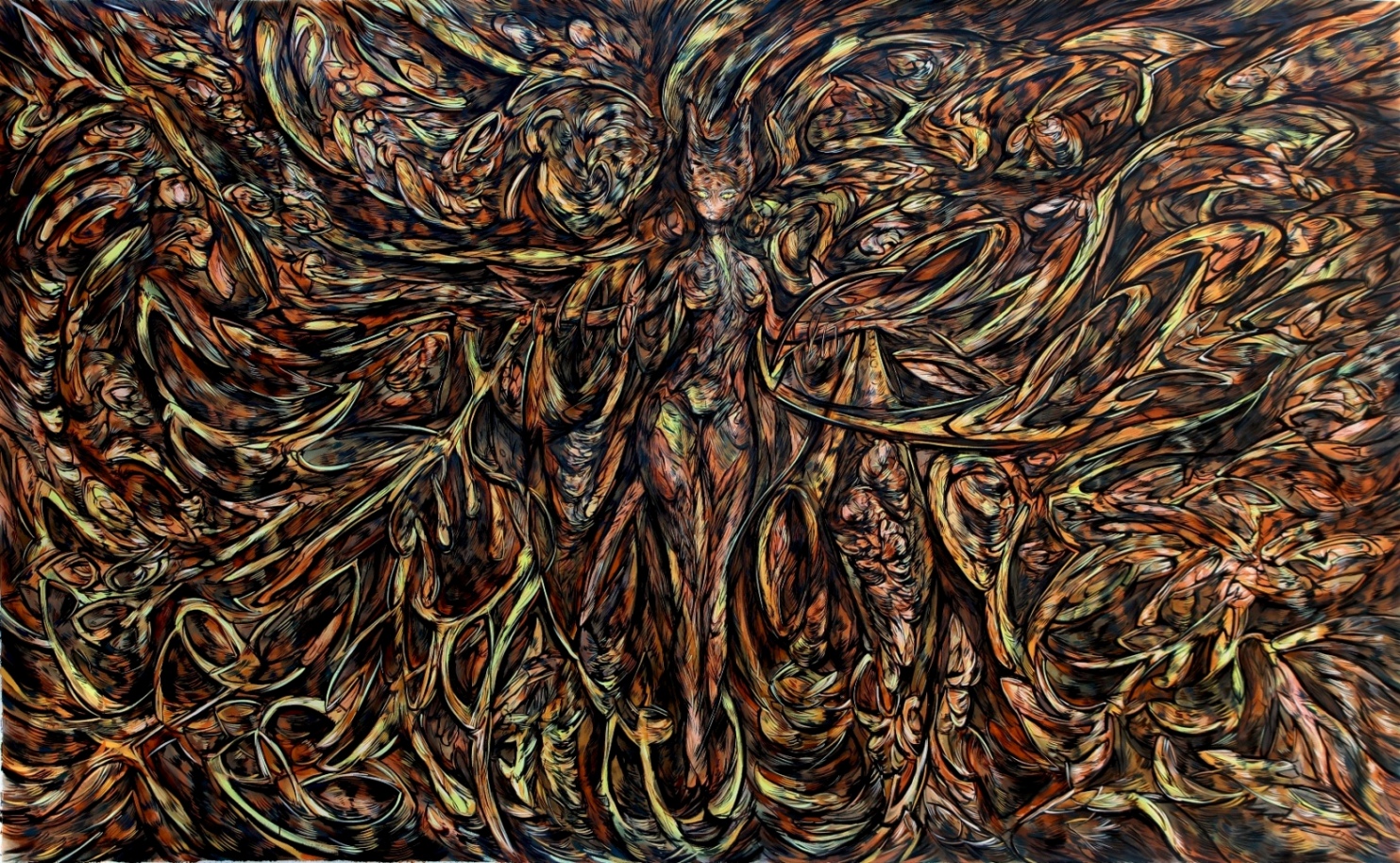 They say you can't feel words, pictures, or painting, but great artists will make you believe otherwise. Some pieces pull at the heartstrings, revealing deep, sometimes dark emotions, while others may leave the viewer emotionless. Just as unique as our fingerprints are the feelings evoked from appreciating a painting for the first time. Great artists have an unexplainable power when it comes to expressing emotions, putting their very soul unashamedly onto a canvas for the world to see. Alejandro Mendez is one of those artists, using every abstract painting as a form of expression and understanding as he evolves as both an artist and a human. This Chilean-born artist uses experiences that made a great impact on his life as a guide to his work, and perhaps a guide through life.
If you take a look at the timeline of pieces released by Mendez, you will see a journey of self-discovery and pain. These dark times served as tools fueling the artist with unspoken energy to create his abstract painting art with intricate use of shapes and vivid colors. The timeline exudes an air of confusion, pain, weakness, doubtfulness, and finally acceptance. The art pieces released from late 2017 to the present day reveal a shift in style, moving from more conceptually unique abstract art to more concrete images.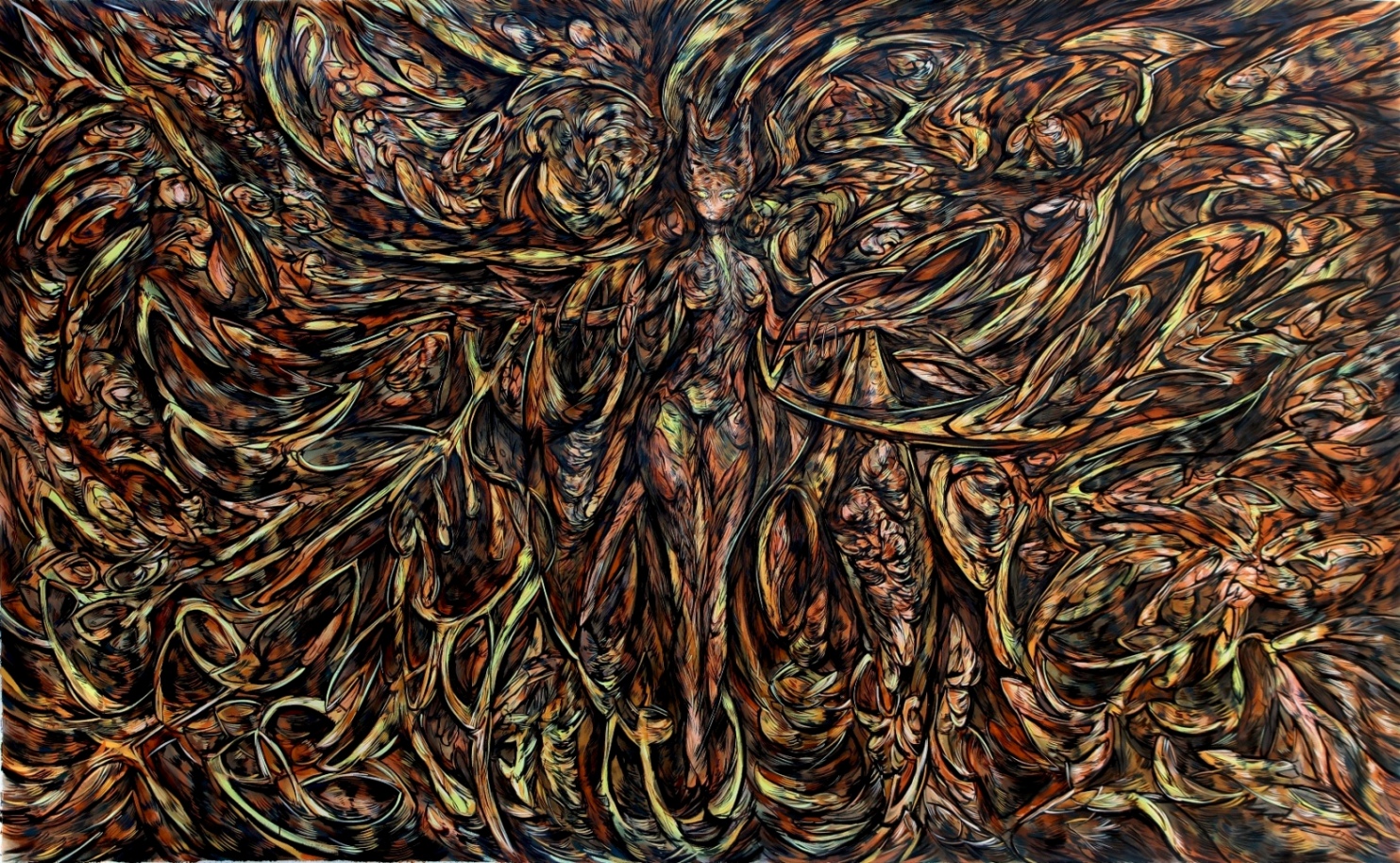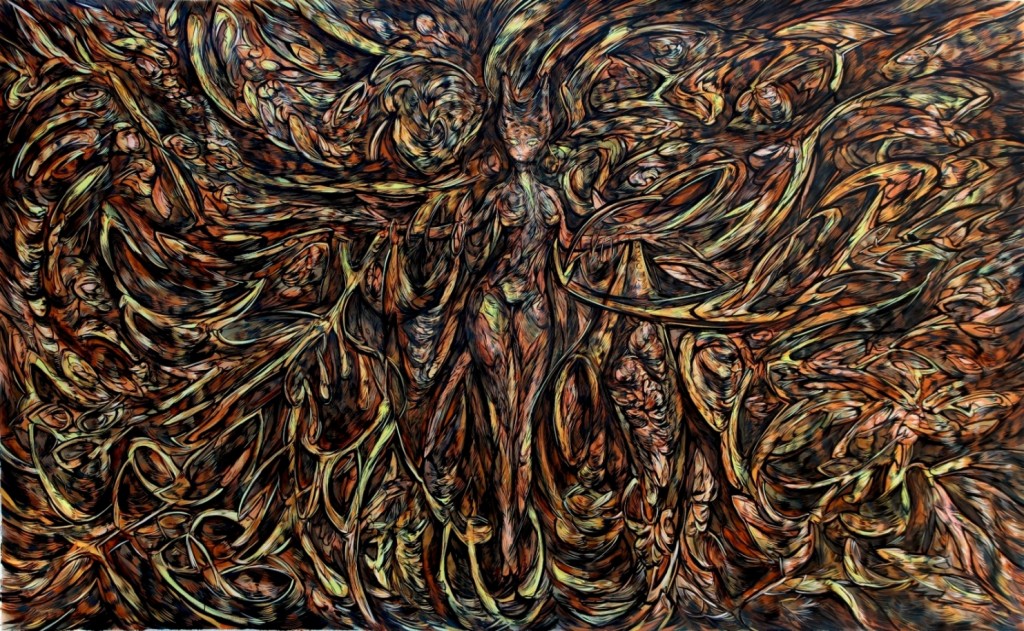 The artist's most recent masterpiece, an abstract painting 'The Kat Godness', takes you on a journey, channeling the deepest and darkest corners of the soul and bringing them together to form a central image of a feline goddess. This is a piece that you can gaze upon for countless hours, finding new shapes, colors, and meanings in every corner. The artist's use of sharp lines and contrasting colors adds depth to the piece, inviting you to think deeply about the feelings it evokes. Perhaps, all the twists and turns surrounding the emerging 'Kat' are a symbol of the numerous mishaps, attempting to suck him back in; enclosing the god-like potential within by all the negativity in the world. But the positive turn in this abstract painting is that at the end, through all the things that life throws his way, the artist has found a way to overcome them by transcending into a state of acceptance and confidence.
You can find out more about Alejandro Mendez, his previous and upcoming works by visiting his page 'Alejandro Mendez Art' on Facebook. Let's wait for more self-expression, self-discovery, and reflection in the future works of this talented artist who has so much more to share with the world.