$29,000,000 for a Mercedes-Benz W196R at Bonhams Auction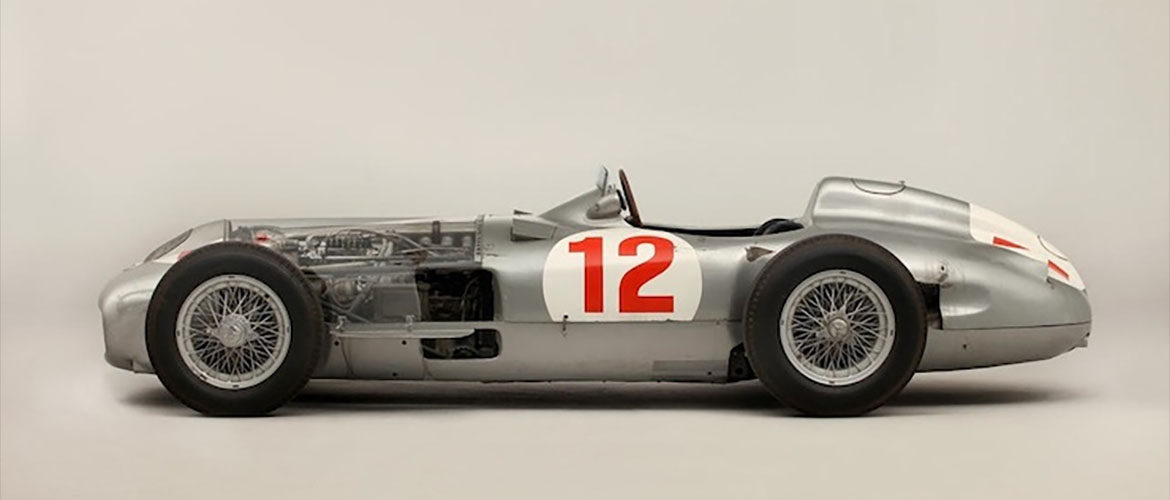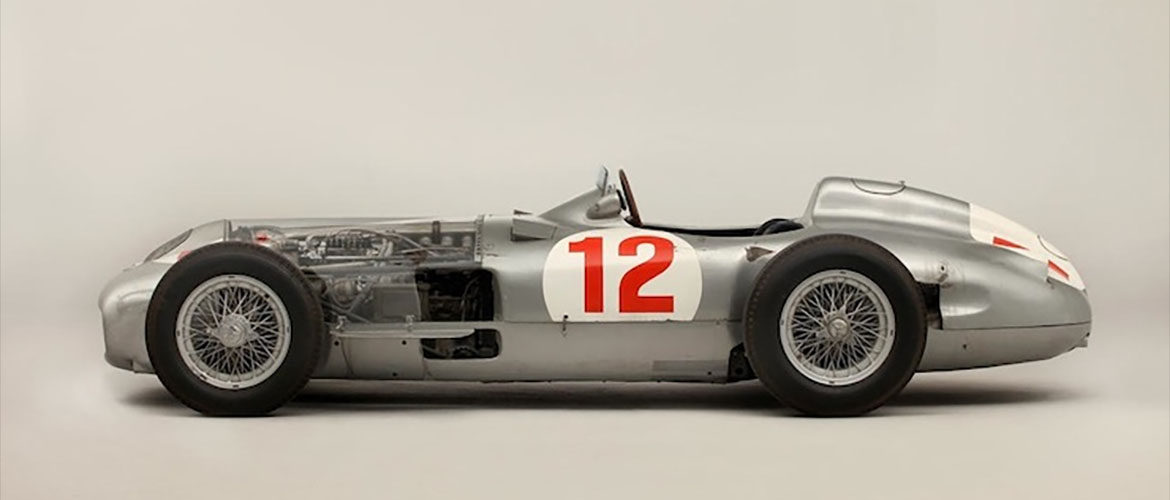 Mercedes-Benz can proudly say they hold a world record
Mercedes-Benz is one of the most notable car brands of our times. The German carmaker is known for their high quality car making. Still, is a Mercedes-Benz car worth $29 million?
At the recently conducted Bonhams auction, a Mercedes-Benz W196R was sold for a whopping 29 million. This is not the highest price of a car sold at any auction. Some cars were sold for even higher prices in private auctions. But, this Mercedes-Benz is the car that fetched the highest price in any public auction. Then, this is not just any other run of the mill car from around town. This car has a racing history that is quite notable. Juan Manuel Fangio drove this car nine times to victory in the year 1954. That year, he won both the German as well as Swiss Grand Prix races in this car among his nine victories out of the 13 races that he participated in the year. This was a new beginning for Mercedes-Benz who started giving a tough time for Ferrari and Maserati, who were the racing maestros until then.
Later, Mercedes-Benz had an absolute reign over the F1 arena for a year. This led car makers to even stop racing as they have accomplished everything they ventured out to gain. They had nothing more to gain!
Mercedes-Benz has been writing it's name in the history books since 1886
Thus, the Mercedes-Benz W196R is a legendary car that helped the car maker to gain a strong foot hold on to the racing scene. Hence, the car collector who spent 29 million for it is gaining a piece of motoring history with the car. This car was the first occasion, where Mercedes-Benz introduced features like fuel injection, inline 8 cylinder engines, tubular space frame etc.
What was the prior existing record for a car sold at a public auction? It was a $16 million and is roughly half the amount of the new record price. Of course, there are other cars that were given a much higher price at private auctions. But, the private nature of these auctions prevents people from verifying their claims.
The new owner of this Mercedes-Benz is surely going to be a newborn celebrity
As per the data provided by the auction house, the Mercedes-Benz W196R was maintained in a very good condition with all its original specifications kept intact. This car vouches for the automobile engineering prowess of Germany and how they gained an upper hand over their counterparts from rest of the world. Thus, the 29 million spent on this Mercedes-Benz is worth the automobile history associated with it.