Milus Limited-Edition Zetios Chronograph Watches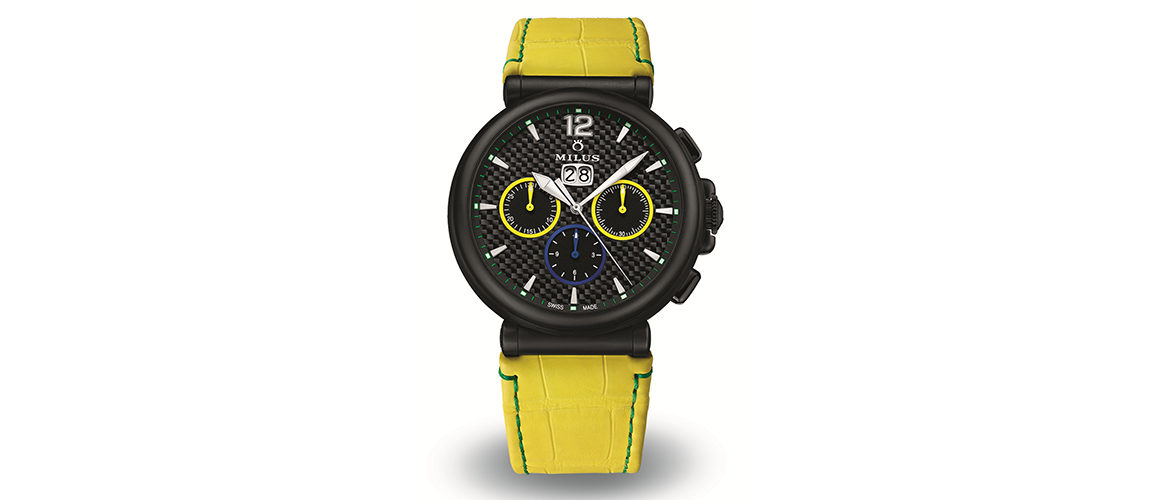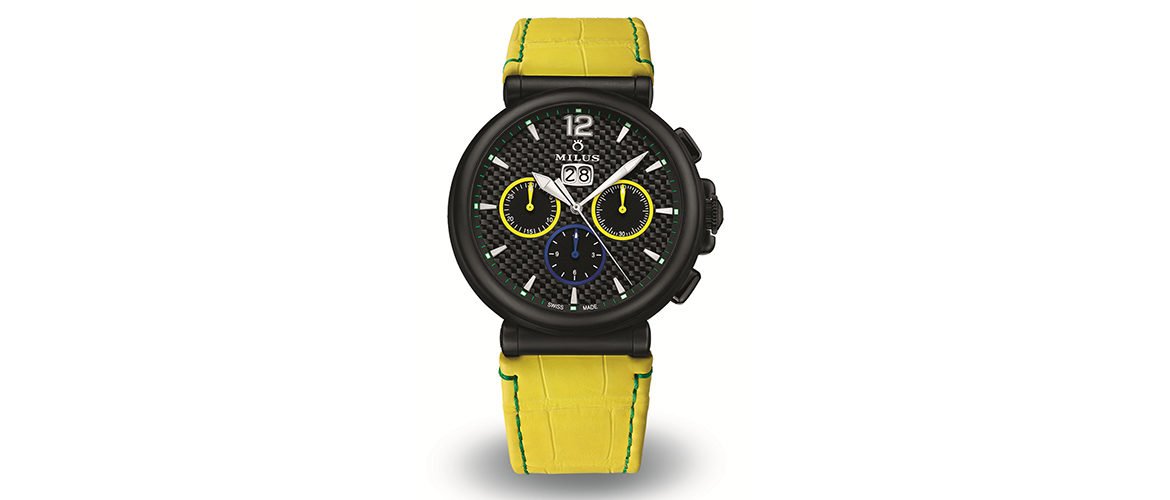 Milus watches creates 3 different watches for footballer Roberto Carlos
Brazil is a football crazy country known for some of the best footballers who displayed their magic around the football stadiums in all parts of the globe. Roberto Carlos is a well-known Brazilian football player who recently retired from the game after serving the country and the game well. Milus Watches created a watch to honor this football player for the services rendered to the game.
Typically, you get to see sporting legends endorsing commercial products for money. Here, Milus Watches is going in a different trajectory and creating an edition of watches for endorsing what Roberto Carlos has done for the game of football.
How did Milus Watches accomplish what they venture out to accomplish? As the player involved is a Brazilian player, the colors of the Brazilian flag can definitely add to the theme of the watch. This is exactly what Milus Watches has done. They incorporated the shades of colors on the Brazilian flag on to their Zetios chronograph. The watchmaker achieved this goal in a subtle manner. As the watch dial is made of carbon fiber and the case is DLC coated, its gels perfectly with the Brazilian colors.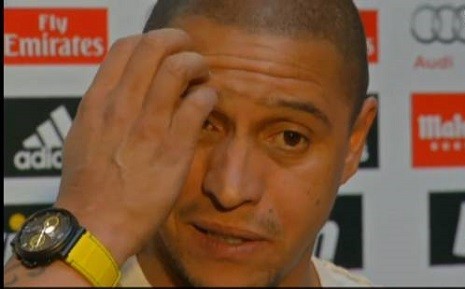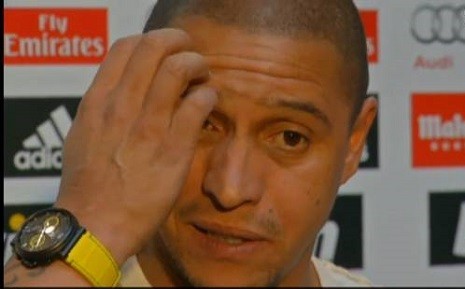 Milus watches uses a yellow strap to resemble the colors of the Brazilian football team
Yellow color of the Brazilian flag is visible around the small seconds register and the 30 minute chronograph sub dials, and on their hands. The second color of the flag is blue and is used around the 12 hour register and its hand. The third color of the flag is green and is used for denoting the minute markers on the chapter ring.
As Roberto Carlos wore number three jersey, Milus Watches is coming out with three variations of the limited edition watch. The difference between them is primarily in the color combination of the alligator strap that goes with the particular model. Milus Watches provides the three choices where you can choose green with yellow stitching, black or yellow with green stitching. Obviously, one of these models would be given to the legendary football player.
Milus watches mixed and matched different elements to create a gorgeous watch
Milus Watches has done a great job in aesthetically combining all elements of the Zetios Chronograph model. The best part is in providing the numerals and indices with the look and feel as if they are floating over the dial.
Milus Watches used a DD 4500 automatic mechanical watch movement to run the watch. It has a power reserve of 40 hours. It can resist water pressure up to a depth of 30 meters. As this Zetios Chronograph would be an extremely rare piece, the asking price of the model would be extremely high.