Modern Art in a New Light: Horological Sculptures by Berd Vaye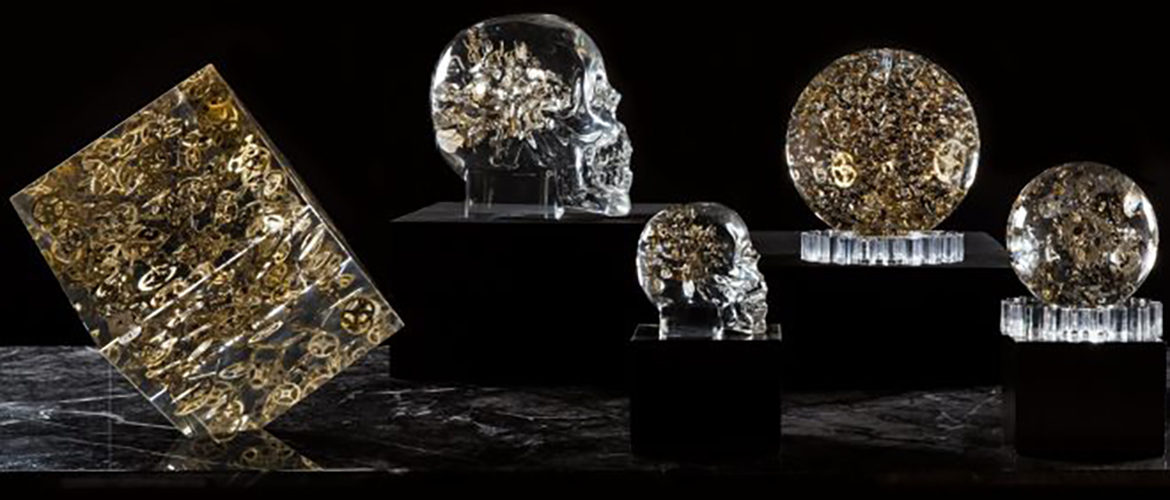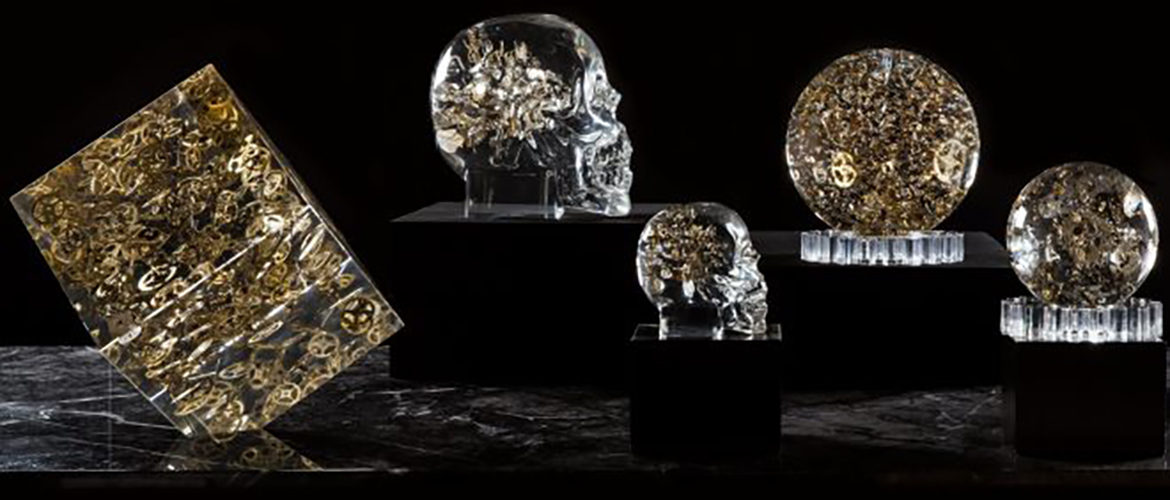 The world of art is full of huge public sculptures and impressive art installations that can be found literally in every city. However, what if we say that there are also sculptures that perfectly combine modern art with complicated watch mechanisms? While they are not very large, they are still very impressive and undoubtedly very collectible. We are now talking about fantastic horological sculptures by Berd Vaye, an outstanding creation of Albert A. and Edward K., two dynamic individuals possessing years of experience in both jewelry and fine watchmaking industries.
So what is so special about Berd Vaye's horological sculptures? The fact is that all of them represent unique pieces of modern art, made of high-end precious resin showcasing original vintage watch parts like those used by the best luxury watch brands in their timepieces. It's a whole new level of human ingenuity and creativity, which is undoubtedly worthy of your attention. However, do not take our word for it. Check it out for yourself!
Time Framed
Time Framed is the most "traditional" horological sculpture in the Berd Vaye's collection, offering unparalleled elegance on the wall. It represents a classic picture frame filled with numerous carefully selected Swiss watch parts. This sculpture is limited to only 250 pieces, with a number stated on a special plaque made of precious metal.
Lost in Time
Lost in Time is the most eye-catching and unusual Berd Vaye's creation, limited to 999 pieces worldwide. Available in large and small versions, this horological sculpture represents a skull with a brain made of impeccably crafted watch parts that are 50 to over 100 years old.
Horosphere
Horosphere is another magnificent horological sculpture made in the form of a 360-degree sphere to capture the spirit of the luxury watch movement. Made of specially selected mechanical components, it is also limited to 999 pieces and available in two sizes.
Time Squared
A large or small Time Squared cube suspended in hand-polished Lucite displays almost an overwhelming amount of luxury watch parts that make it truly miraculous. Just like previous sculptures, it comes in a limited edition of only 999 pieces.
It is also worth noting that all Berd Vaye's sculptures are produced in North America, while almost all vintage watch parts are Swiss made. Combining modern art with the beauty of horological masterpieces, these stunning creations are sure to look great in any collection.
Photo credit: Berd Vaye/berdvaye.com