Monet's "Haystacks" Painting to Be Sold at Sotheby's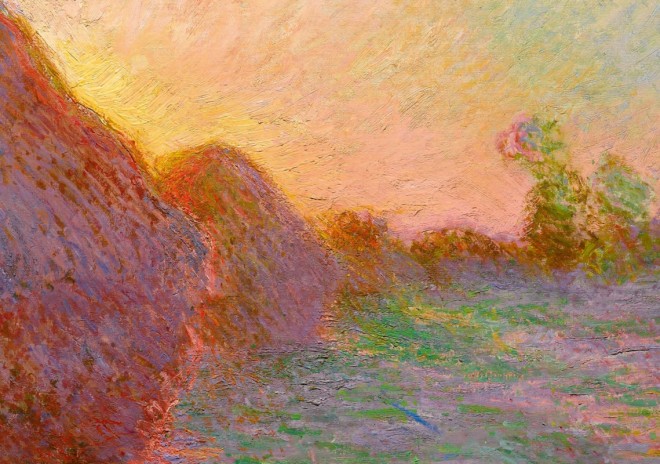 After the triumph of Monet at Sotheby's, the Auction House has announced the sale of another major symbol of impressionism – the iconic Claude Monet's "Haystacks" painting. Three years ago, the "sibling" of this painting set a world auction record for the art pieces by the legendary impressionist artist.
The whole series of Claude Monet's "Haystacks" paintings ("Les Meules à Giverny" in French) has about twenty-five artworks created in 1890-1891 in Giverny. These impressionist paintings are almost entirely different in color, technique and atmospheric effects. The picture that is now offered for sale is one of the eight art pieces remaining in private art collections. Other 17 paintings are in significant public collections, such as those of the Metropolitan Museum of Art of New York City, the Musée d'Orsay, the Art Institute of Chicago, and so on.
The iconic Monet's painting, previously estimated at 55 million dollars, will go under the hammer on May 14 during the evening sale of artworks by impressionists and modernists in New York.
In fact, the haystacks depicted in the vibrant paintings by Monet do not consist of hay. In such stacks, the farmers in Giverny used to dump sheaves of grain. Then the piles were covered with straw and put under a conical roof to protect against moisture and rodents.
In November 2016, a similar Monet's "Haystacks" painting was sold at Christie's auction in New York for 81.4 million dollars – almost twice the price of the preliminary estimate. It became the most expensive artwork by the famous impressionist painter sold at public auction, breaking the record of 2008, which was set by the landscape painting titled "Water Lily Pond" ($80.4 million).
"Haystacks" will be one of the eight outstanding art pieces by impressionist masters, which Sotheby's will offer in May within one sale. Other vivid paintings, including works by Pierre Bonnard, Édouard Manet, Camille Pissarro, Pierre Auguste Renoir, Paul Signac, Alfred Sisley, and Jean-Édouard Vuillard, were part of a private collection. A portion of the proceeds from the sale will be transferred to two world-renowned non-profit institutions in the field of science and music.
This group of exquisite works of art will be presented at the open exhibition, which will begin on May 3 in the newly renovated and expanded Sotheby's gallery in New York. It will be the first public display of Monet's "Haystacks" painting in the last three decades.