Most Expensive Russian Works of Art Sold by Bonhams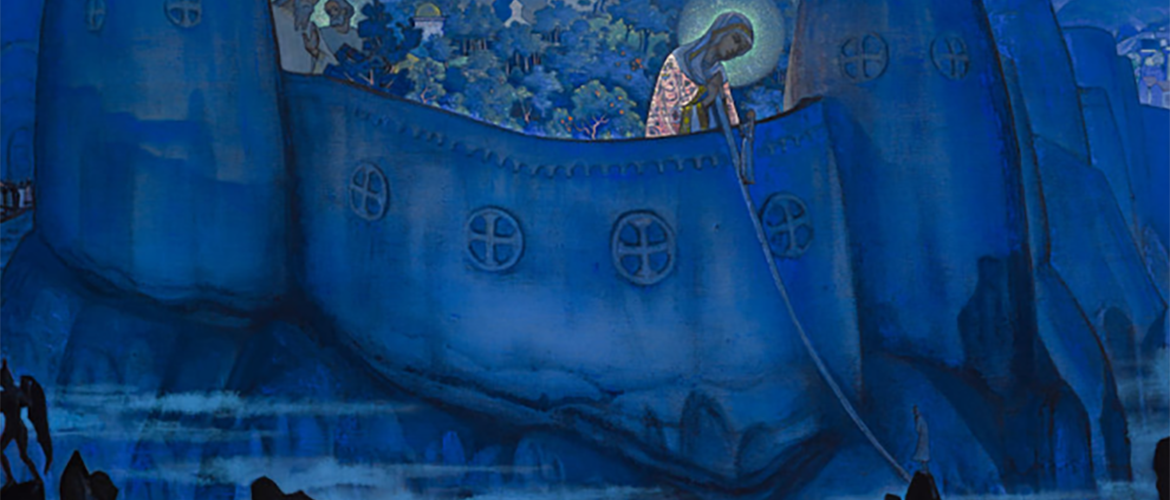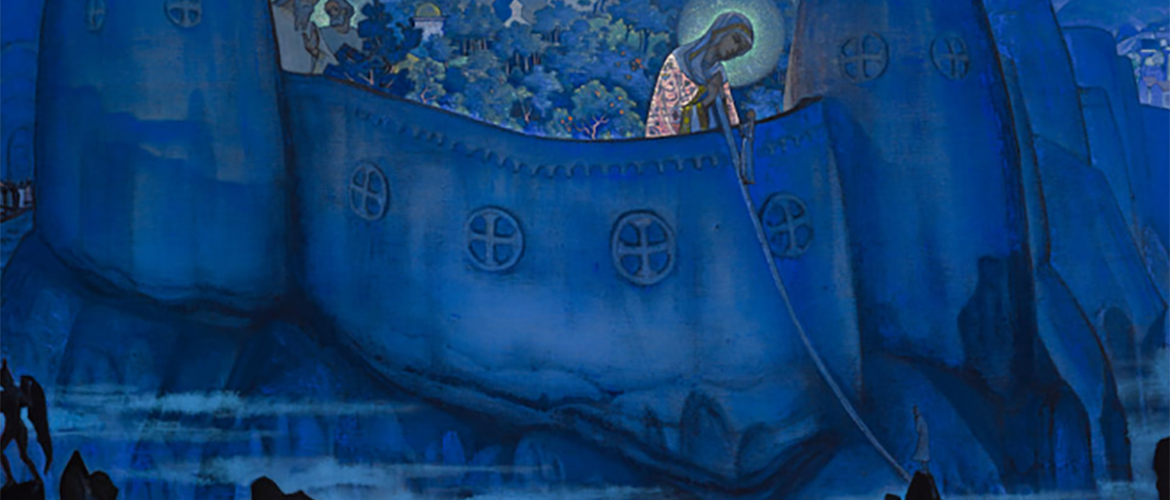 Established in 1793, Bonhams today is one of the largest and most renowned international auction houses in the world, specializing in fine art, antiques, jewelry, and motor cars. One of its Fine Art departments is entirely dedicated to Russian paintings and works of art, including Imperial porcelain, Faberge, bronzes, silver, and antique icons. In general, this privately owned auction house holds two sales a year, offering works by talented Russian masters from the 19th and 20th centuries. Moreover, Bonhams has established several world records for the sale of exclusive pieces of Russian art, which makes it one of the leading players in this sphere on the international market. Here are just several examples of important Russian works of art sold by Bonhams in recent years:
"Madonna Laboris" by Nikolai Roerich (1931)
Combining representations of the Mother of God from Byzantine and ancient Russian art, Eastern Goddesses and Western European Madonnas, Nikolai Roerich created a whole series of thematic works, entitled "The Mother of the World." "Madonna Laboris" painted in 1931 is perhaps the most important among them, especially taking into account the fact that it was sold for a record-breaking $12.2 million in 2013.
"He that is without sin" by Vasilii Polenov (1908)
This beautiful oil on canvas work is part of "The Life of Christ" series of paintings, completed by Vasilii Polenov in late 1890 – 1900s. Moreover, it is one of two long-lost masterpieces by this renowned Russian artist sold at Bonhams London at record prices in 2011. This particular painting went under the hammer for $6.4 million while another work entitled "He that is guilty of death" was sold for $4.5 million.
"Kanchenjunga" by Nikolai Roerich (1935 – 1936)
This amazing Roerich's tempera on canvas painting is definitely his most significant work depicting the legendary mountain Kanchenjunga ever appeared on the art market. It was hammered for a staggering $2.1 million in London in 2013.
An Imperial Russian gilt-bronze center table (1842)
Created by Imperial Lapidary Factory in Peterhof, this beautiful gilt-bronze center table is distinguished by its marble top with the depiction of a flower bouquet surrounded by a Greek key border in lapis lazuli. It was sold for an impressive $1.4 million in 2010.
Russian art and antiques are indeed very popular these days, bringing record-breaking results to the best auction houses throughout the world. The next Bonhams London Russian Art sale will be held on June 6, 2018. We are looking forward to seeing this year's results!
Photo credit: Bonhams/bonhams.com