Our List of the World's Most Expensive Watches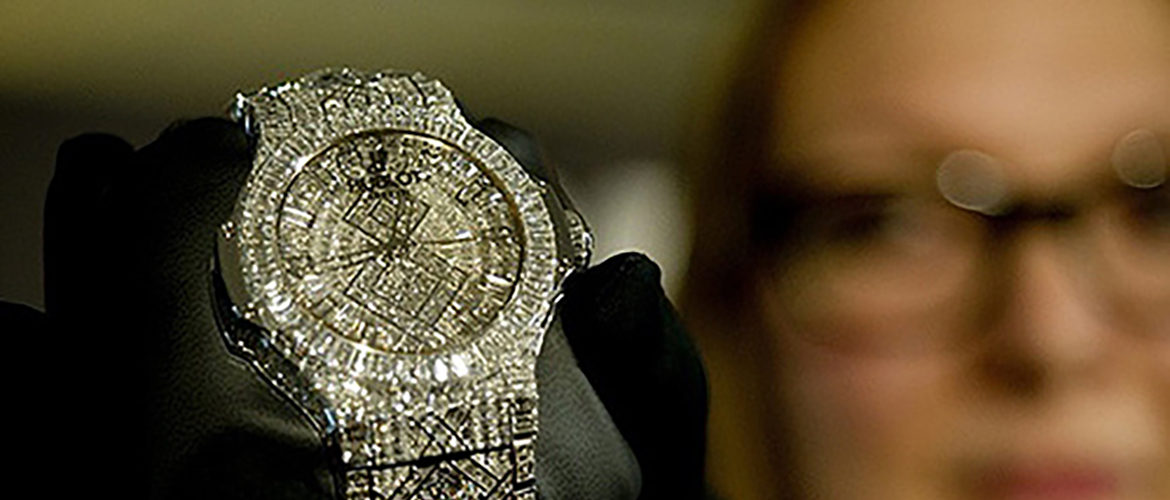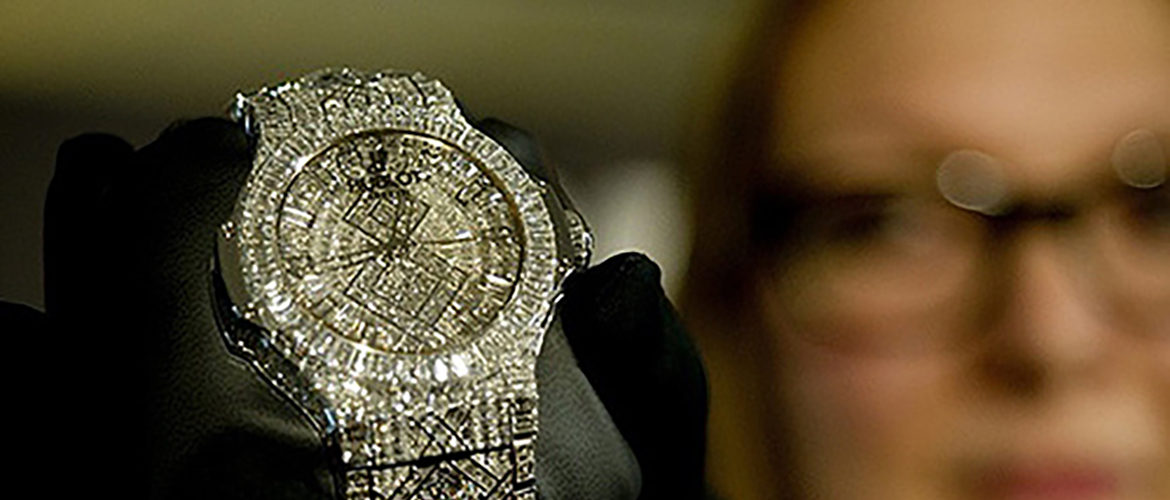 We are always is the first in give you research and information about the watch & horology world.
Here we present you with a list of some of the world's most expensive watches – limited to the 7 figure range. Amazing!
Chopard 201 Carat – $25 million
This watch is currently No. 1. Embellishments include 15 carat pink, 12 carat blue and 11 carat white diamonds. There are another 163 diamonds (totaling 163 carats) in various colors. The diamonds top out at a total of 201 carats. This gives the watch its name.
Patek Philippe's Super-complication is a pocket watch made in 1932. It weighs in at 18 carat of gold. This pocket watch made history when it was auctioned for $11 million in 1999
Hublot Diamond – $5 million
Hublot makes history again. The Swiss watch maker recently unveiled this watch at a news conference. The watch has 1,282 diamonds and 6 of those weigh in over 3 carats each. In total, this Hublot has approximately 140 carats of diamonds.
Patek Philippe Platinum World Time – $4 million
The World Time Watch is unique because it displays 24-hour time zones in different countries. The $4 million price tag came at auction a few years ago. At that time it was the most expensive time piece around.
Vacheron Constantin Tour de l'Ile – $1.5 million
The Vacheron Constantin Tour de l'Ile is known as one of the most complex watches ever made. It has 834 parts and required more than 10,000 hours to produce. The watch has a gold face and only seven of them currently exist.
Patek Philippe Sky Moon Tourbillon – $1.3 million
The Patek Philippe Sky Moon Tourbillon is platinum or rose gold and has 688 parts – including microscopic parts. Only one of each watch variety is produced every year.
Chopard Super Ice Cube – $1.1 million
This watch is called the Super Ice Cube because that what it looks like. This watch is made with a variety of precious gems that total 66 carats.
Hublot Black Caviar Bang – $1 million
The Bang's case is made of 18 carat white gold combined with 322 grains of black gems in the strap. The watch took 2,000 to complete and there is only one in the world (as of this writing).