Most Luxurious Airlines for Travel in Style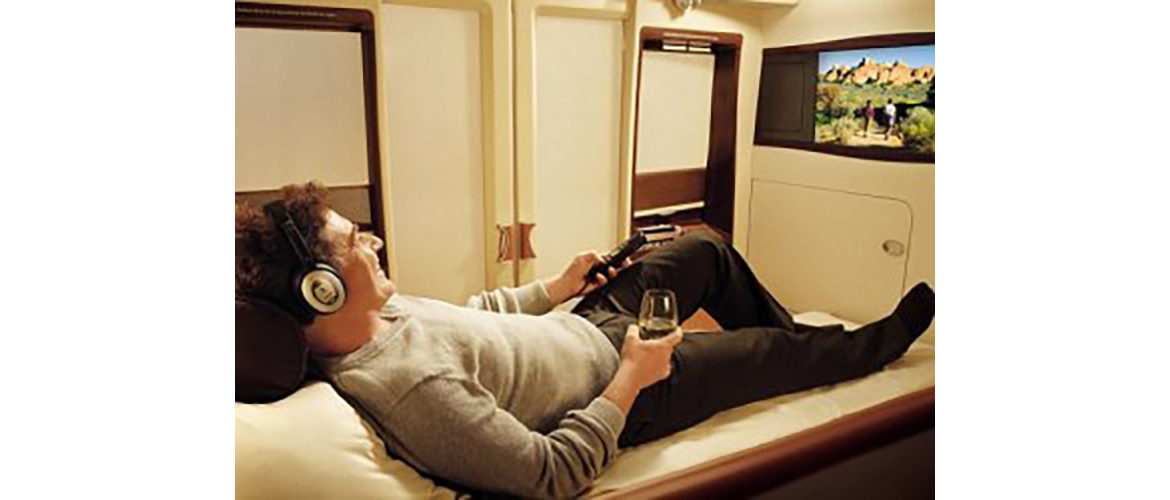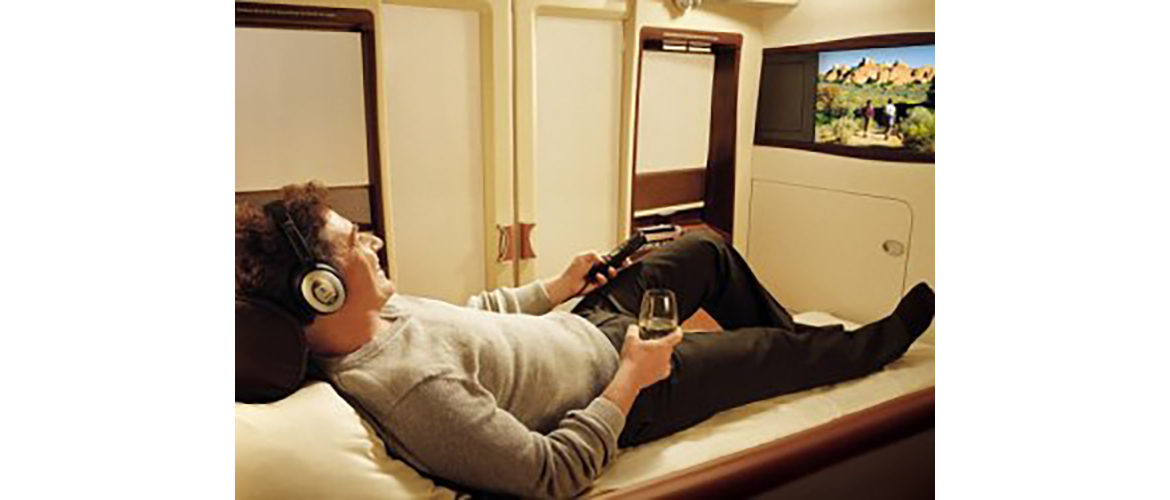 You have just chosen your next luxury travel destination to head out to. Now the question is how to get there in style. Well, it's not a problem if you are lucky enough to have your own private jet. However, if you don't, it's time to choose which airline to go with. The good news is that many first class airlines do their best to ensure your flight duration is as luxurious as only possible, providing the best service many people could only dream of. So wear your favorite luxury watch for traveling, grab a cocktail, and be ready to enjoy your flight!
1. Singapore Airlines
Don't want to share your personal space when traveling? It's not a problem if you choose Singapore Airlines suites available exclusively on the new Airbus A380. Individual cabin with a sliding door, a full double sized bed, Givenchy-designed pajamas, and restaurant service on-board are only a few amenities to enjoy.
2. Etihad Airways
With a luxurious living room featuring a 32-inch flat-screen TV and a double-seat sofa, ensuite shower room with all the premium amenities, and a separate bedroom designed for two people traveling together, the Etihad Airways Residence is the only three-room suite in the sky you can book on a commercial airline.
3. Air France
As a premier passenger with Air France, you can enjoy the comfort of a private La Premiere cabin separated by designer curtains. Featuring an upright seat that easily transforms into a hotel-standard bed, storage space, individual cloakroom, and a cutting-edge entertainment system, your private suite is sure to provide you with the best traveling experience ever.
4. Emirates Airlines
A comfortable seat that can be converted into a fully flat bed, shower spa at 40,000 feet, Bvlgari amenity kits, special moisturizing sleepwear, wild caviar, and unlimited Dom Perignon – it's all about Emirates Airlines First Class suite. No wonder, it is considered one of the best airline cabins in the world.
5. Qantas Airways
Experience a new level of comfort when flying international first class on Qantas Airways. A personal suite with a lie-flat, extra-wide bed, luxurious blankets and pillows, ottoman, telephone, and a sophisticated entertainment system is sure to satisfy even the most demanding traveler.
Choose any of the above airlines and enjoy the world of lavish and pampering accessories right in the air. The absolute best luxury service and unforgettable experience are guaranteed!