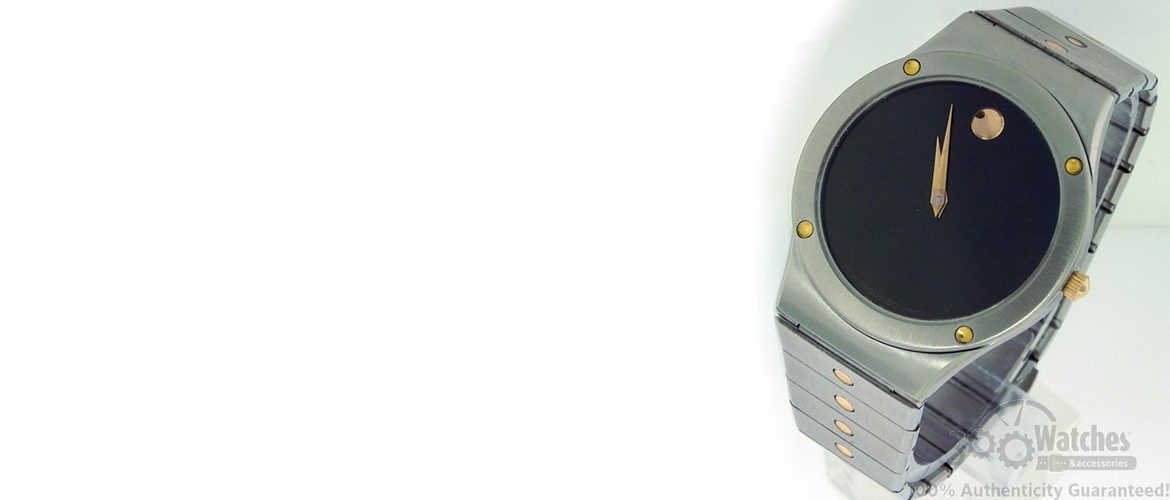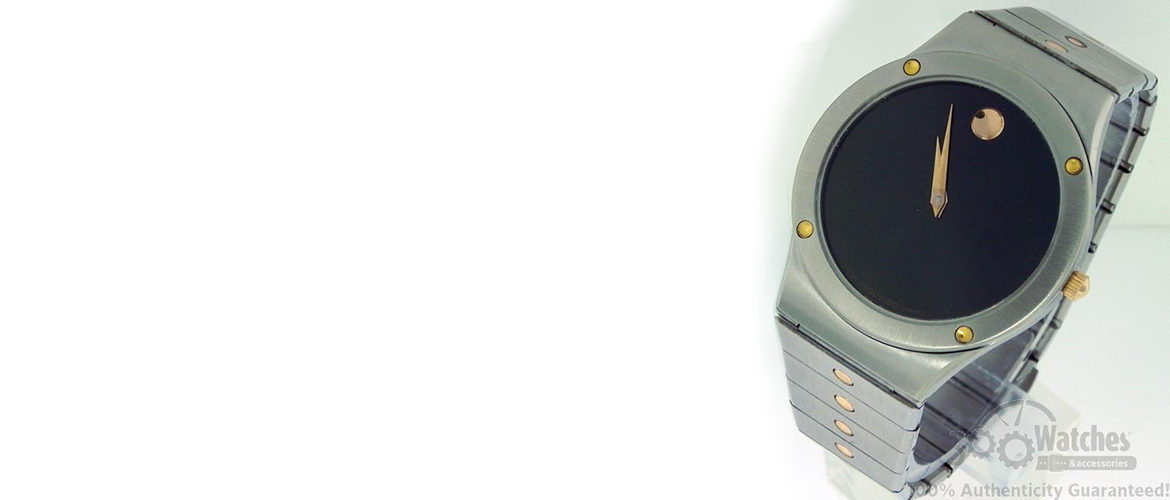 Movado is a famous luxury watch company. It was founded in 1881 by 19 year old entrepreneur Achilles Ditesheim. He hired six watchmakers and opened a small workshop in La Chaux-de-Fonds, Switzerland. In 1905 the name Movado was coined by Ditesheim. The word means "always in motion". In the beginning days of the company Movado was focused on creating new innovations in watchmaking as well as incredible style and unique design.
In 1912 Movado created the Polyplan wristwatch. Its patented movement was built on three planes to fit inside a curved case. The curved case fit perfectly on the contours of the wrist. This revolutionary design provided comfort to the wearer and a new, refreshing style in wristwatches. In 1930 Movado accomplished a digital like watch well before any other company. It was literally called the Movado Digital wristwatch because of its innovative design. Nowadays Movado's values as a brand haven't changed. The company is still dedicated to creating the finest, most expressive and functional wristwatches.
Movado is a brand that has gained international fame. Their wristwatches pack incredible value and are highly collectible. Movado is also dedicated to the arts and has created many limited edition artist series wristwatches. If you are seeking a watch that packs aesthetic appeal, function, comfort, Swiss made quality, and a trusted luxury manufacturer to back it up, look no further than Movado. With prices starting as low as $600, there is no excuse to not treat yourself.