Mr. Jones The Accurate Ladies Watch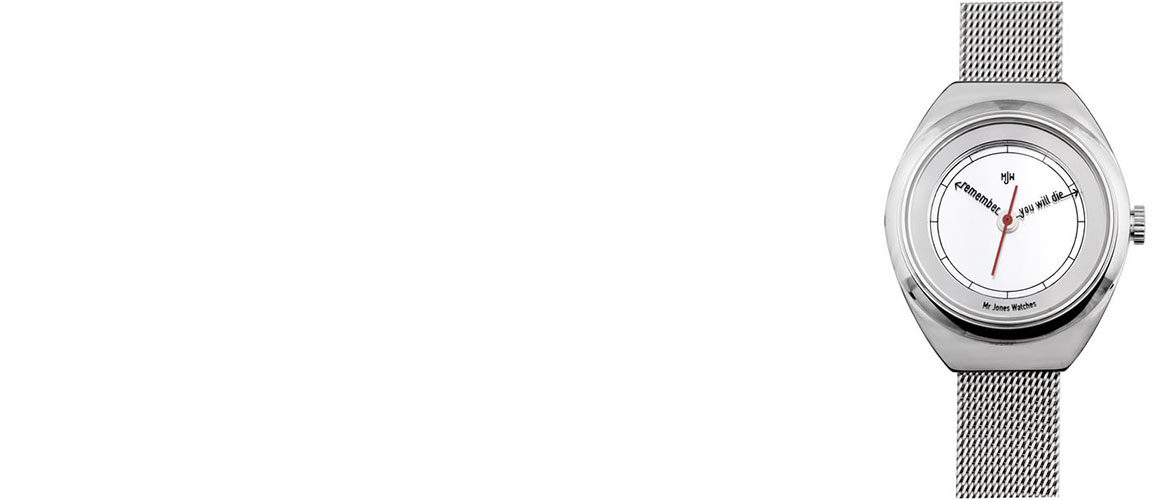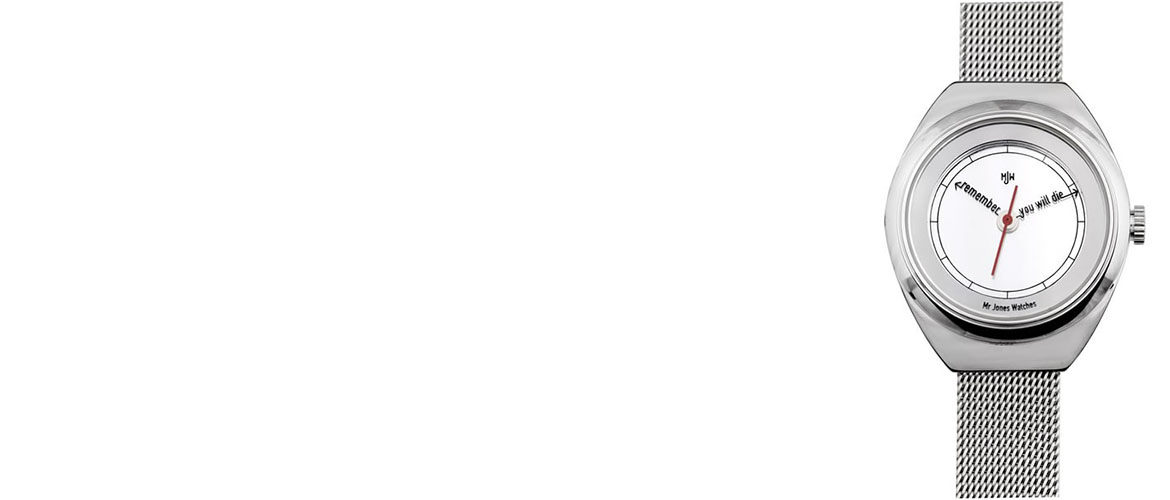 Mr. Jones Watches creates wristwatches and clocks with artistic flair. The brand is technically an independent line but is gaining mass popularity thanks to their unique take on time. Their most popular model, dubbed The Accurate gives you a grim reminder every time you read the time. Some may consider it dark and depressing while others appreciate the reminder and use it to their advantage.
The Accurate wristwatch is available for men and women. The watch features a clean, minimalistic style with modern touches. It is a daily wearer and if you can appreciate a friendly reminder of your ultimate demise every time you check the time, you may never want to take it off. The dial hands are the main aspect of this piece. The hour and minute hands form the phrase "remember you will die" in small, black font. Both hands have small black arrow pointers at the tips making reading the time easy.
Mr. Jones Watches has commented that The Accurate is meant to remind us that life is short and precious. As the hours tick on we often forget our own mortality. The Accurate puts it quite bluntly on your wrist. A red second's counter adds a pop of color to this black and white themed wristwatch. The ladies model features a stainless steel woven bracelet and smaller case size then its male counterpart. It has a more feminine look and features a rounded and polished stainless steel case. Another interesting aspect of this piece is that the dial is mirrored so it reflects the wearer every time you check the time. It is powered by a single jewel quartz mechanism and is waterproof up to 5ATM.
If you enjoy unique and alternative goods you will love Mr. Jones Watches The Accurate wristwatch. If you can appreciate the idea behind the dark message and reflection of yourself in the dial it will easily become your new favorite wristwatch. Priced at $177, this piece packs incredible value for its perks.