N.O.A. Watches Ghost Collection – A good choice for a high quality Halloween accessory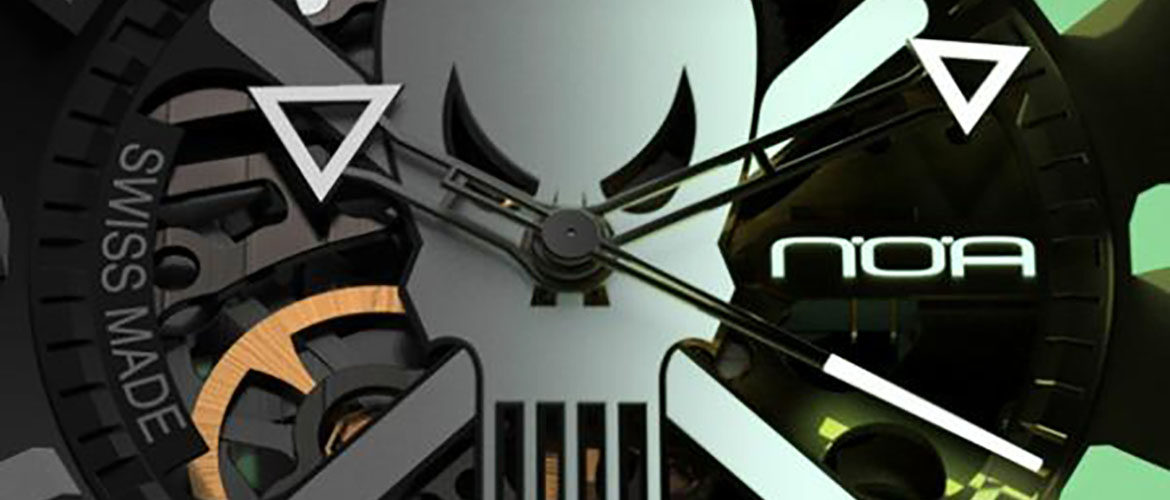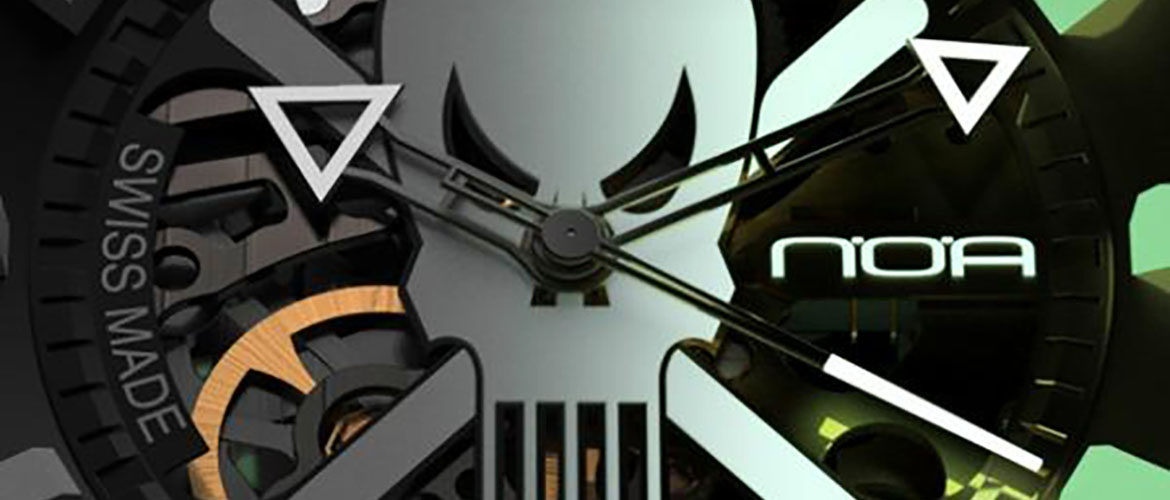 N.O.A. watches have always had a unique feel to them
N.O.A. watches have always intrigued watch lovers with their unique creations. But, it has been a while since you saw anything new from the watchmaker? Maybe they were not focusing on the US market and may have been focusing on their niche markets in other parts of the world. Or, it could be their inability to cope with the copy cats who ripped them off with dirt cheap quartz replicas of their high end creations. As their creations are certainly loved by cash starved teenagers, they would choose quartz replicas over the real stuff.
As the US economy is still recovering from the after effects of global recession, the market for N.O.A. watches and their limited edition creations are not very bright. Collectors of high end mechanical watches are not too fond of wearing younger looking watches preferred by teenagers and young adults. N.O.A. watches does fall in to this category and may have suffered from the same fate. Look at the $9k watch that a high end watch lover would buy versus the $300 watch a teenager would buy. Both of these groups of people won't love to belong to the other group. The teenager neither don't have the $9k disposable income nor want to wear something worn by middle aged rich banker types. The rich banker would not love to wear something that is typically seen on the wrists of teenagers either.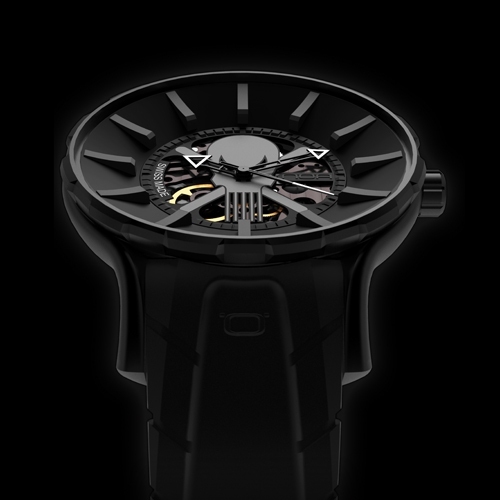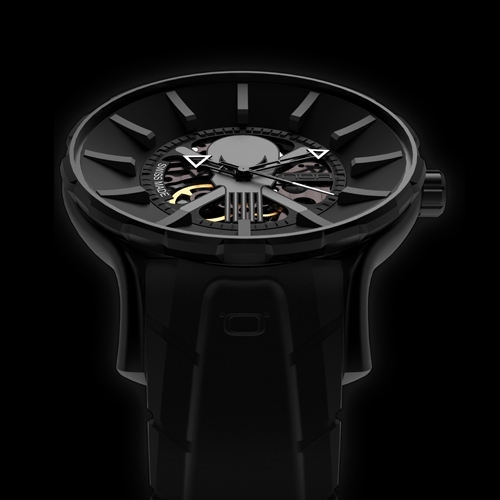 N.O.A. watches are not only designed for teens
N.O.A. watches were loved for their bowl shaped dials with colorful numerals that stand out. But, they kept many high end collectors away due to their teenage look and feel. At the same time, any teenager would love to own them, provided they have the money to purchase them.
N.O.A. watches launched the 2013 N.O.A limited edition Ghost collection of watches at the Baselworld 2013 watch expo. One thing new in the model is the use of markers in place of numerals that stood out in their previous versions. The lumed markers surrounding the semi skeletonized inner dial and the skull & cross bones motif does provide an eerie feel to the design. The punisher look may keep some high end customers from purchasing it.
N.O.A. watches have a gothic feel that might shy away collectors
N.O.A. watches is releasing five models of this watch and each one of them is in limited edition versions.
The finesse and perfection of this mechanical watch are definitely going to please many people. But, the gothic theme associated with the N.O.A. watches model and their teenage look and feel might keep many high end watch collectors away from it.