Nordic Seasons Winter by GoS Watches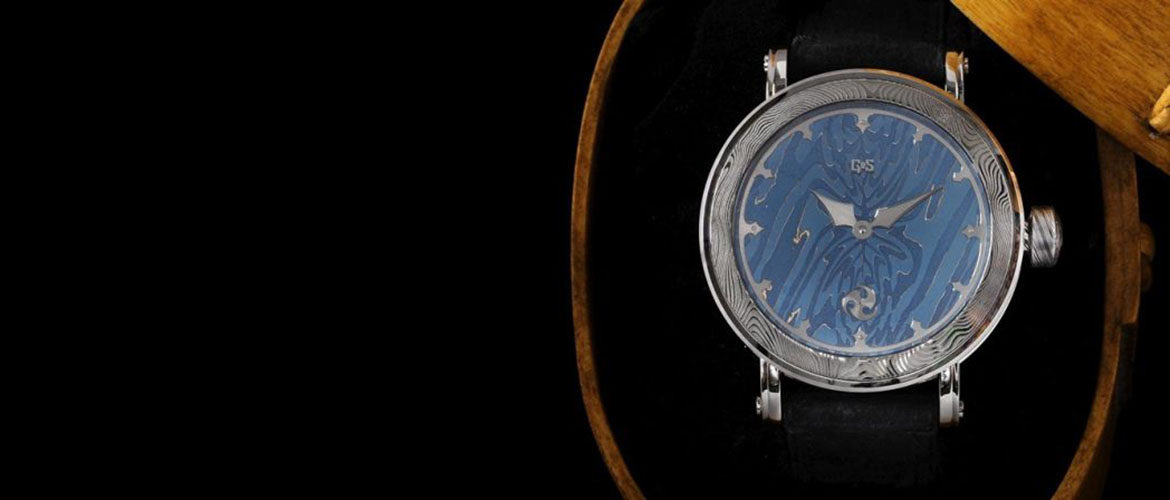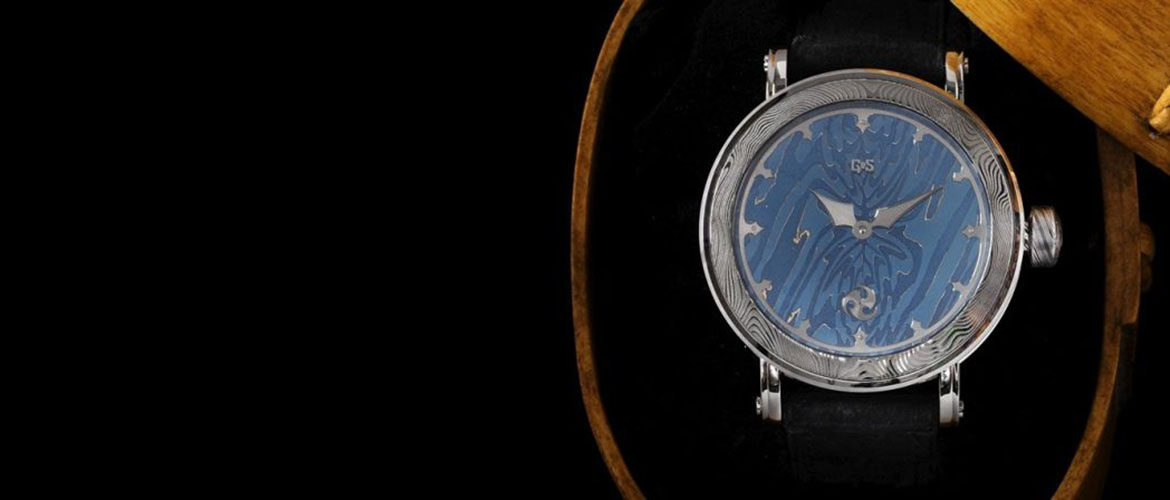 The Nordic Seasons series is a very unusual and amazing set of watches. With colors and designs based on the seasons of Scandinavia, this series is a little different from the usual four seasons series. The materials used in the watch are quite unique as well, especially the Damascus steel used for so many parts of the watch.
The founders of this company are an interesting pair. You wouldn't usually expect a bladesmith and a watchmaker to team up, but there is a good explanation for why these two make great partners. That metalworking mastery is, to a great extent, what allows GoS to make such unique watches.
Damascus steel is a metal that has been created for centuries. At one time, it was famous as a material for weapons, as it was stronger and more flexible than weapons made of ordinary steel. In the Viking era, people from Scandinavia traded all over the world, and along with goods, they also acquired knowledge along their trading routes, especially knowledge of metallurgy. This started a tradition in metalworking on the peninsula that continues today in many forms. GoS Watches makes use of this tradition in their timepieces, using hand-forged Damascus steel for many of the parts.
Natually, the dial of the Winter piece of the series is a cold blue, to represent the freezing winters of the north. The wavy pattern of the steel makes it look even more like ice, and creates a beautiful pattern on the metal. The dial, crown and the case are both hand-forged Damascus steel, and so they have the wavy pattern that characterizes that type of metal.  The crown is unusually large because of this. The index ring and the spear-shaped hands are made out of white gold. The movement is basically Swiss, but it also includes Damascus steel, which is what all of its bridges are made out of. This is through a crystal on the back of the watch, and it's a gorgeous sight. While it's true that the bridges and some other parts of a movement are often decorated, the sinuous streaks of the steel create a much more lively look than any engraving could.