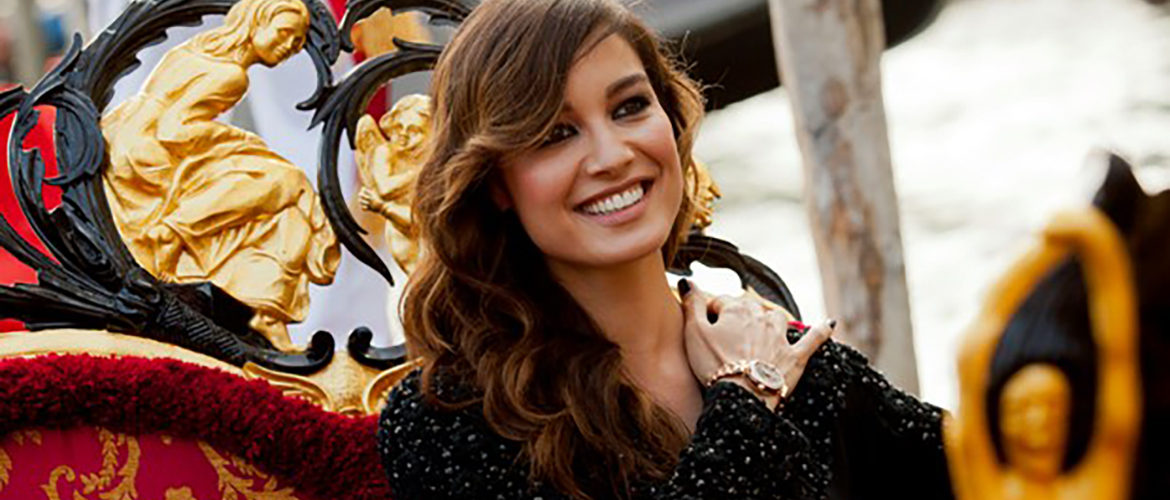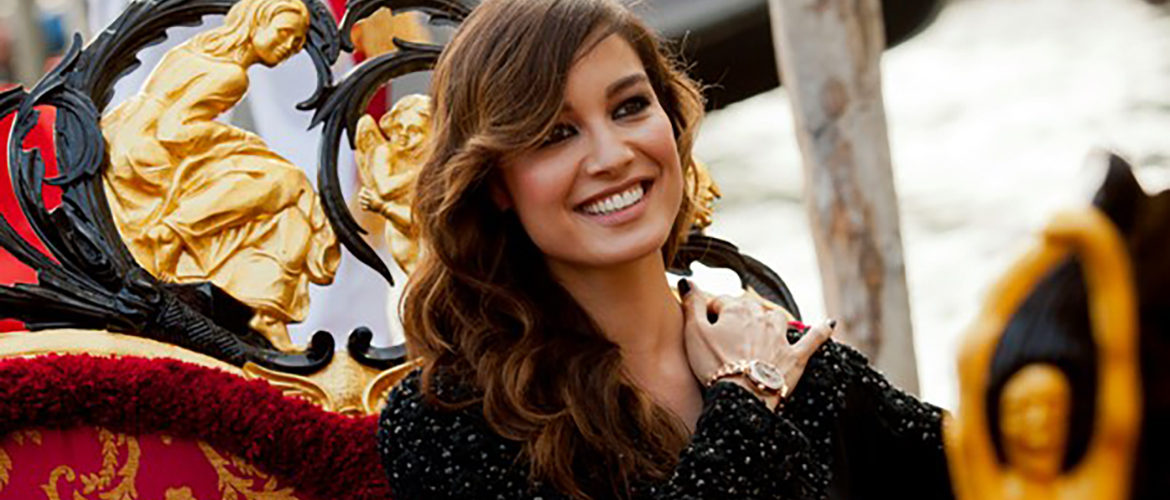 Bond Girl Berenice Marlohe is Omega's Newest Brand Ambassador
Omega continues to use celebrities as brand ambassadors. In all the James Bond films, the Bond Girl is one of the main attractions besides a debonair secret agent that blows stuff up in a Tuxedo. As you may or may not be aware, the Omega watch brand has had a long time partnership with the James Bond Franchise.
Not only is actress Bérénice Marlohe the hot new Bond Girl in the newest Bond Film Skyfall, she is the new face of Omega and she just participated in the grand opening of the newest Omega Boutique in Venice with the other fresh faces for the Omega brand.
The Eurasian beauty is the star of the upcoming James Bond movie Skyfall, and plays the character Severine in the film, which is set to be released in November. It will mark her English-language acting debut for the actress whose previous film roles have been in her native French. In fact, Bérénice Marlohe is half French and half Cambodian.
Her co-star Daniel Craig, who has played Bond in the past few movies, and will also take on the role in the new film, is also an Omega ambassador.
Describing her role of Severine, Berenice says that she was described by the writers and director as glamorous and enigmatic. "For me," she says, "enigmatic is very important because I wanted to create a character who couldn't be stereotyped. It should not be obvious immediately what kind of person she is." She adds, "Daniel Craig has added something special with James Bond – he's both tough and vulnerable and it's not always clear what he's thinking. I want to do the same thing with Severine – she's not just on the screen to be saved by Bond."
Her role in Skyfall will mark the first time Bérénice Marlohe has spoken English in a film. Asked about the challenge she said, "What I like about working in English is that it gives me freedom. Because I'm not acting in my own language, I can escape the trap that we sometimes fall into when we act in our mother tongue. On the other hand, of course, is that if you weren't raised with certain words, they don't have real meaning to you so it can be tricky. But I truly enjoy acting in languages other than French."
Talking about how being in such a high-profile film might change her life, the actress commented, "It's important to remember that I didn't arrive on the film set suddenly, by accident. It was a long journey of many, many years and of being passionate about my art. As a result, I'm going through it in a very normal and peaceful way. But it is certainly true that even people I had known previously are looking at me a bit differently, which is strange."
Again a very beautiful James Bond Girl for Omega!
Credits: Image source: khaleejesque.com
[info]Call Right Now! 1-877-842-5760[/info]
Look at our "Culture" section to help you make the right buying decision.