Over the last years, the popularity of religious icons among art and antique collectors has substantially risen. New times mean new rules, and if you are passionate about sacral art and want to find out the latest information on collecting Russian icons, we have great news for you. The Russian art-focused online platform ARTinvestment.RU will host an interactive webinar titled "Russian Icon: The Basics of Modern-Day Collecting," which will take place on February 17, 2021. The language of the webinar is Russian.
A free webinar on collecting Russian icons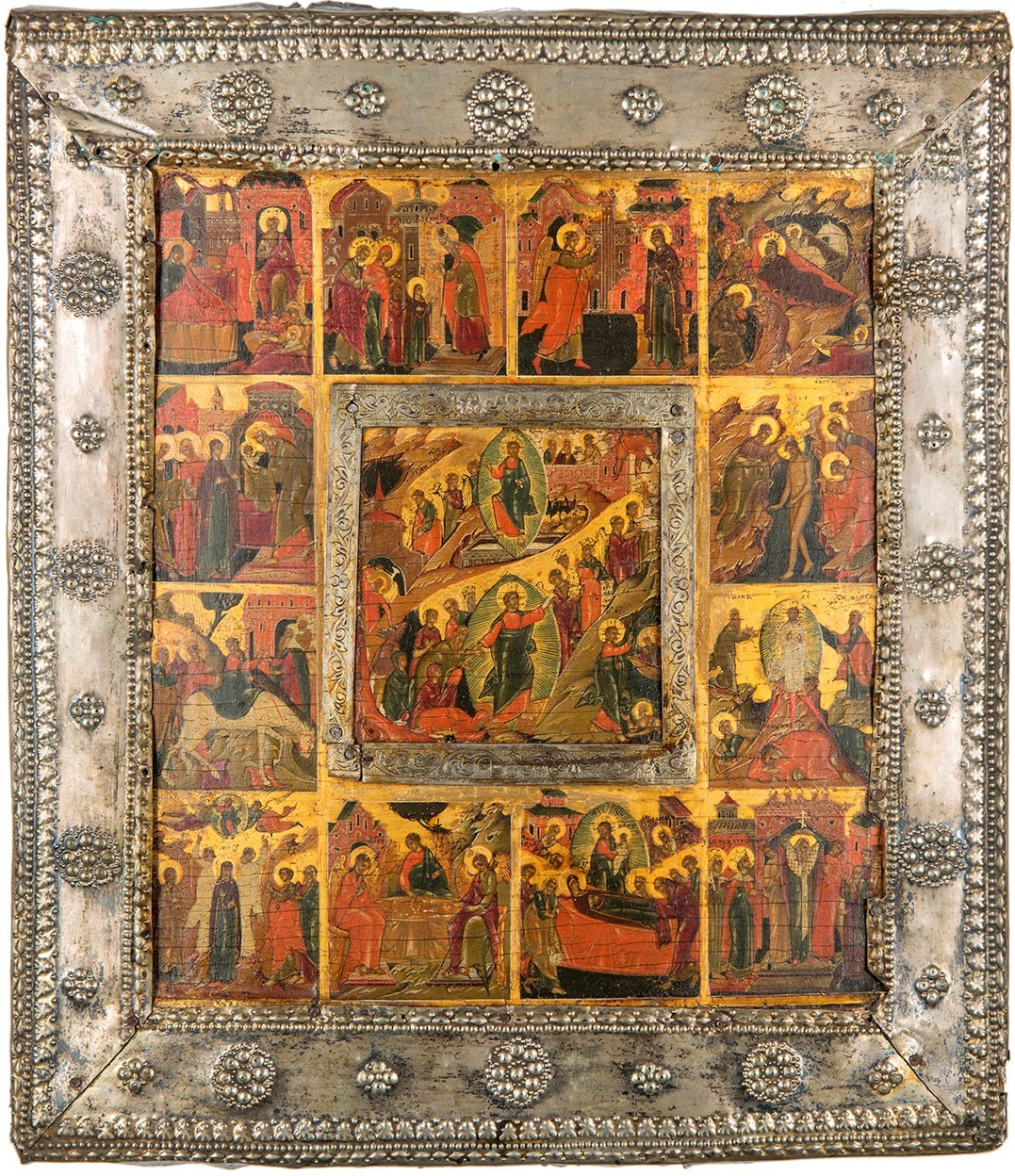 "Russian Icon: The Basics of Modern-Day Collecting" is an interactive webinar dedicated to sharing knowledge and answering the most pertinent questions related to the modern art market and icons in particular. What is the place of Russian icons in the world of art? How to collect antique Orthodox icons? Why does this art form attract so much attention from art lovers and celebrities? These and more questions will be answered by dedicated experts and professionals who know the business inside out.
The webinar will be hosted by Egor Molchanov, Head of ARTinvestment.RU, and the Chief-Editor of the platform Denis Belkevich. They will have a conversation with Anna Ivannikova, a reputable specialist in Russian art history and iconography; Sergey Khodorkovskiy, a seasoned icon collector and expert at TEFAF Maastricht; and Nata Morehod, a fine art expert and dealer. Together, they will discuss the basics and nuances of collecting icons nowadays and share the secrets that will help emerging icon collectors.
"Russian Icon: The Basics of Modern-Day Collecting" will start at 8 pm MSK via Zoom. You can join the webinar free of charge and become part of this online conversation to learn a lot about collecting Russian icons in the current realities. If you have an opportunity, we would definitely recommend that you attend this upcoming webinar by ARTinvestment.RU.