"On the Road," a New Series of Cityscape Paintings by Vian Borchert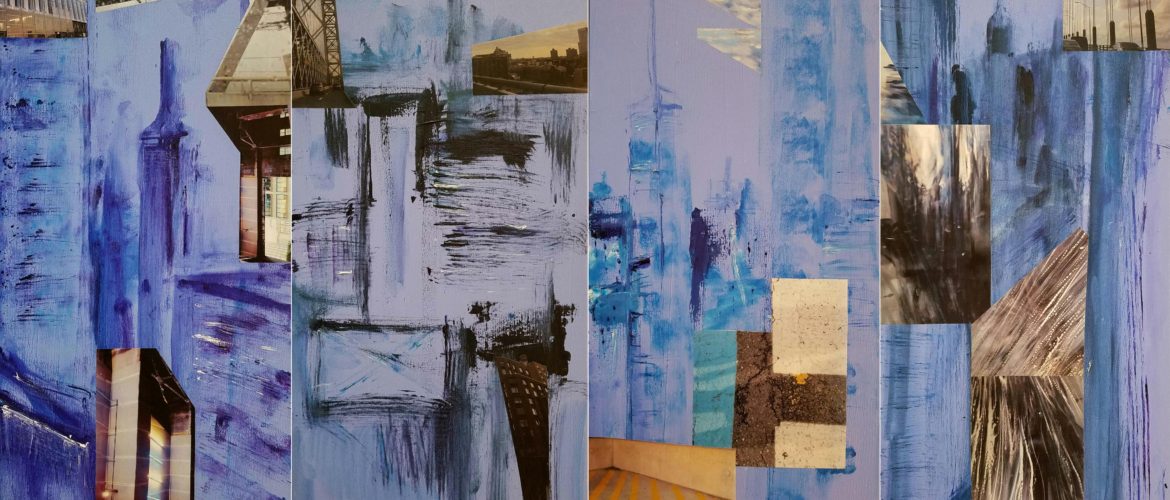 How often do you see artists combining collage art and painting? These two forms of visual expression are perfectly compatible, but not many make an attempt to mix them in work. Such a fusion requires a fine sense of aesthetics and can be risky if not applied right. Today, you have a chance to look at a new series of cityscape paintings by Vian Borchert. Titled "On the Road," it presents a selection of fabulous artworks that successfully combine collage and paintings techniques. The series is now part of "RESHUFFLE" exhibition at Lichtundfire Gallery in New York.
"On the Road," a New Series of Cityscape Paintings by Vian Borchert
Vian Borchert, a highly prolific abstract expressionist artist, has recently presented her new works of art under the name "On the Road." Four pieces from the new series are now featured at the group exhibition "RESHUFFLE," which is curated by Robert Curcio (curcioprojects) & Priska Juschka (Lichtundfire). Each painting consists of abstract minimal gestural strokes that tell a story about the identity of the artist. As for collages, these are the photographs taken by Vian Borchert during her trips and journeys to different places.
"On the Road" is a rather personal series of works. Not only does it stimulate the artistic dialogue and inspire viewers with exceptional beauty, but it also allows you to explore the nature of individuality and the impact of the world on it. A new series of cityscape paintings is about the beauty of skyscrapers of New York City, bridges in Delaware, and sunsets in Philadelphia. At the same time, it is also about love for the city, fascination with the industrial look, and architecture as a source of inspiration for the artist.
If you want to see some astonishing fine art, we highly recommend visiting "RESHUFFLE" at Lichtundfire Gallery. It runs through February 26, 2022.