Open-Air Art Gallery Installation by Bruce Munro at Montalvo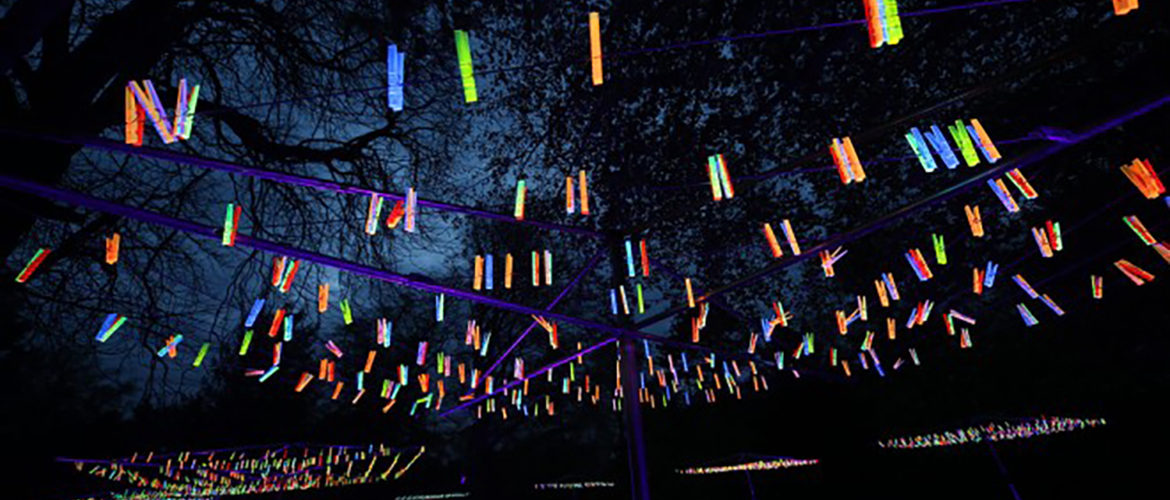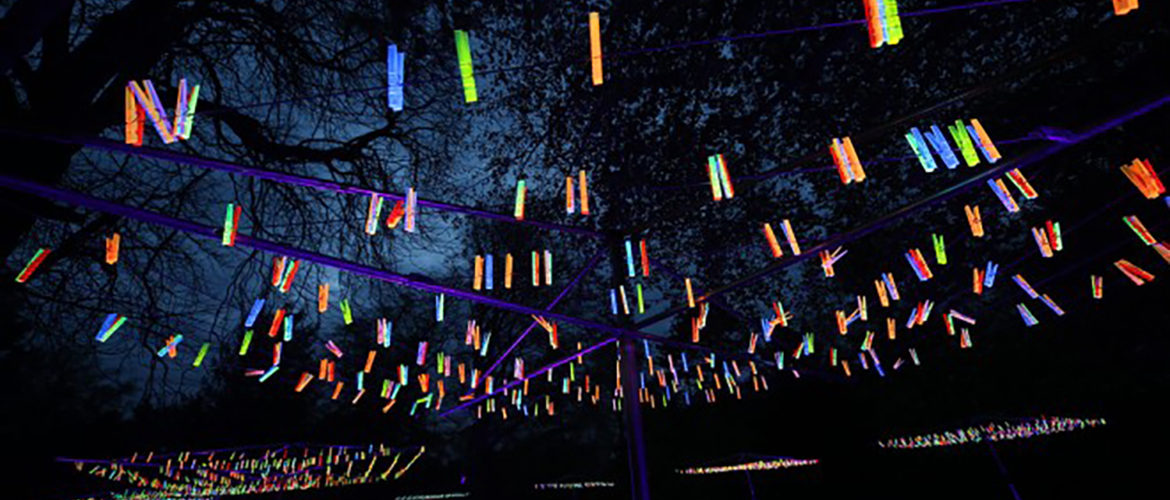 The most wonderful time of the year, Christmas, is coming, and artists getting inspired by this magical atmosphere produce some unique art works. One of such alluring events is the open-air art gallery installation of Bruce Munro creations.
The exhibition of the world-famous London artist Bruce Munro set in Saratoga, California is on view up until March 17, 2019. These extraordinary outside art gallery installations are presented in the show called "Stories in Light," which is held by the Montalvo Arts Center. This art-oriented cultural center is located in Silicon Valley on 70 hectares. Ten light works by Munro are installed on lawns, gardens, and terraces – this is the most significant number of the artist creations collected together for the show.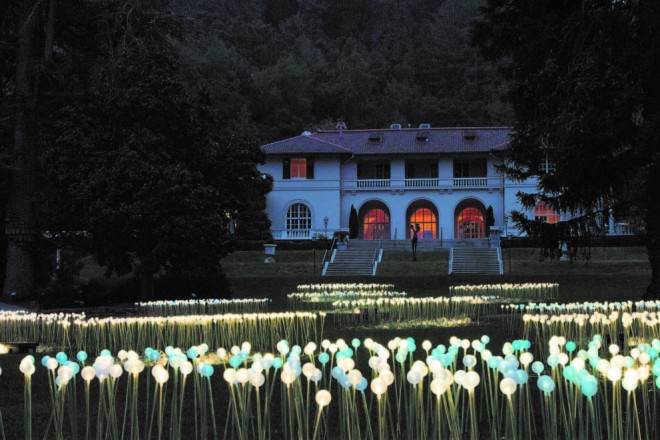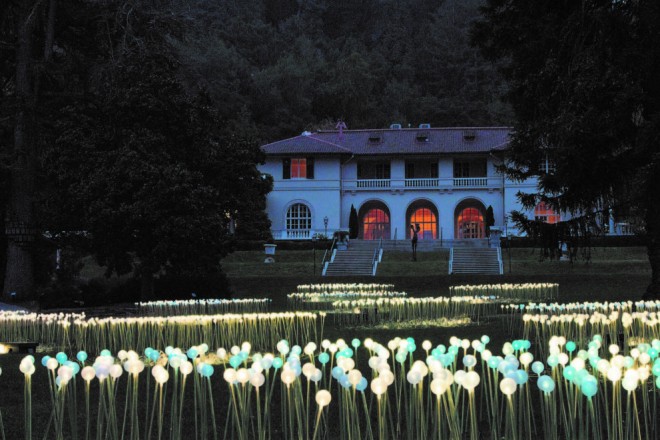 Just imagine for a moment that the Montalvo Arts Center is actually an enormous old wooden wardrobe like the one that would stand in the office of a distinguished professor. Now open it, go through all the musty clothes and step into another world. Here, the magic "flowers" in the garden are gently swaying during the moonlit autumn night, while a thousand flamingos are basking in a pink glow, and neon cockatoos are nicely chirping. Bruce Munro was inspired to create this open-air art gallery installation by his favorite childhood book – "The Chronicles of Narnia" by C.S. Lewis. The result is a bright kaleidoscope of the artist's dreams, his childhood memories, and different artistic interpretations. His fantastic light-and-glass sculptures were first shown to Montalvo visitors in October 2018.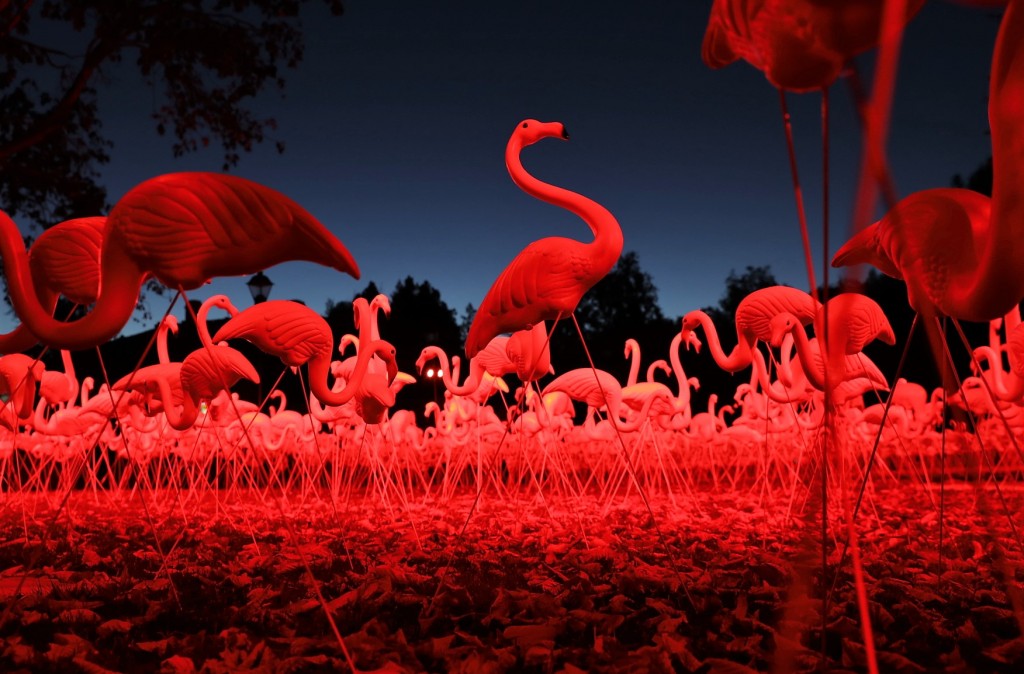 Back in 2016, when Munro first visited Montalvo Arts Center to consider it as a place for his external art gallery installation, he felt an instant connection with this property. The artist was amazed by the high resemblance of the local garden and grounds with those mentioned in the third book in Narnia series – "The Voyage of the Dawn Treader."
Angela McConnell, Executive Director of the Montalvo Arts Center, called this incredible outdoor art gallery installation "the most ambitious, impactful exhibition their center has ever presented." Montalvo team expects to attract tens of thousands of visitors and hopes that this show will help raise the prestige of the city of Saratoga on the national and international art scene.
Photo credit: Bruce Munro/brucemunro.co.uk