The "Calobra Limited Edition Racing" from Oris Watches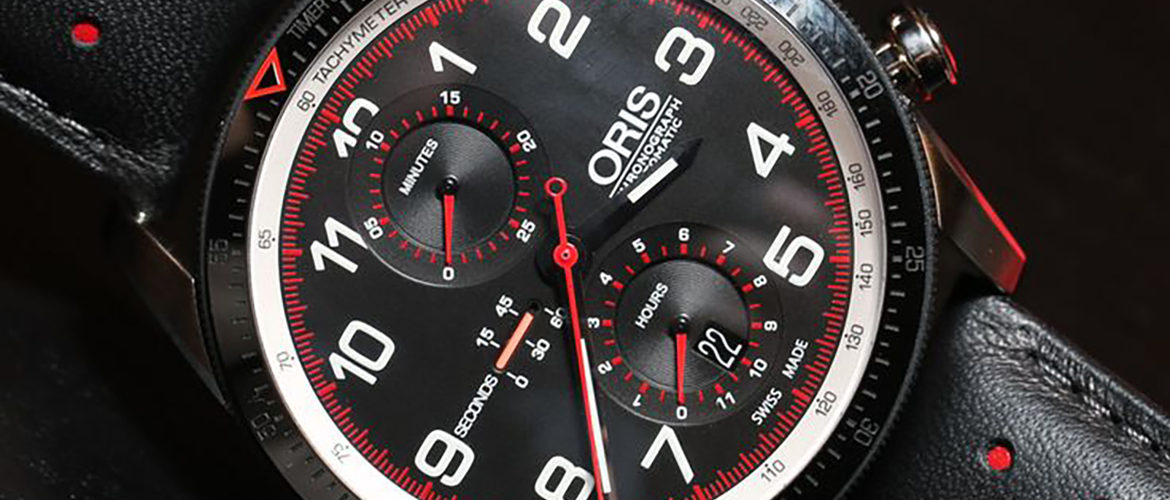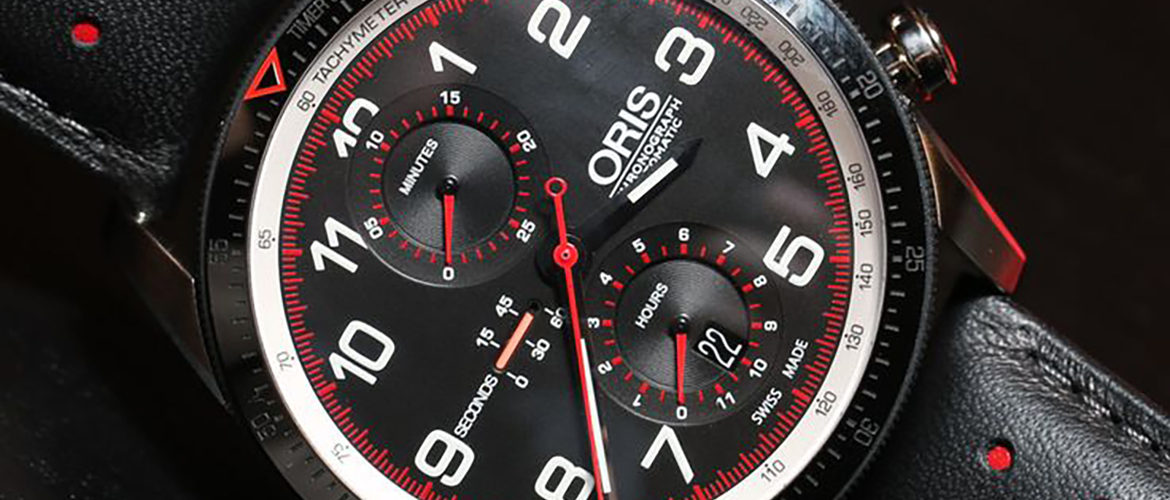 When it comes to personality in a timepiece, Oris watches come first
Oris Watches received rave reviews for their creations based on inspirational race cars. The watchmaker always succeeded in coming up with great looking watches that were very efficient in their features.
This year, Oris Watches came out with the Calobra model and succeeded in impressing their fans. This limited edition watch is a reworking on the Artix GT Chronograph from the same watchmaker. The changes in the new model are not awe inspiring in nature. But, they help the new watch to have a character of its own. When it comes to its sporting nature, the Artix GT is augmented in a really subtle manner. In Calobra, Oris Watches is throwing all the inhibitions to wind and going all out for a sporty racing watch.
Oris watches get most of their inspiration from competitive motorcars
The first thing you notice about the Calobra is the unabashed use of red colored markers. The abundance of Arabic numerals and the red markers provide it with an air of sportiness. The aesthetic blending of the red shade with the other prominent shades of the dial like black and white adds to the watch's likeability. Oris Watches chose to create the sub dials like the speedometer. These sub dials feature the 0 at 8 O' clock position, just like seen in speedometer of vehicles. Most other watches place the 0 at 12 O' clock position.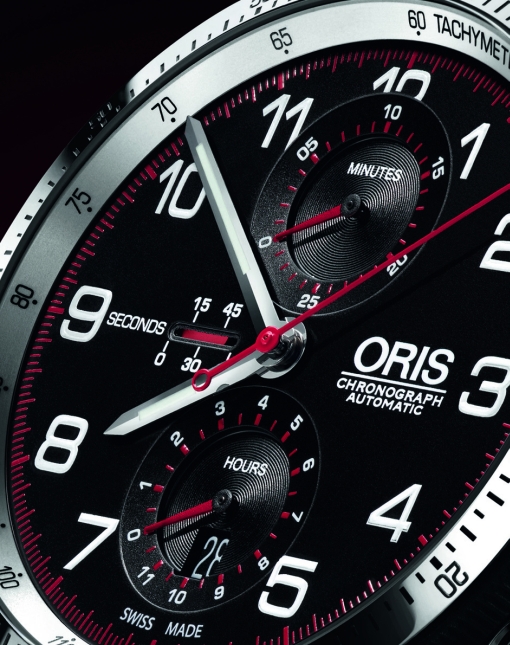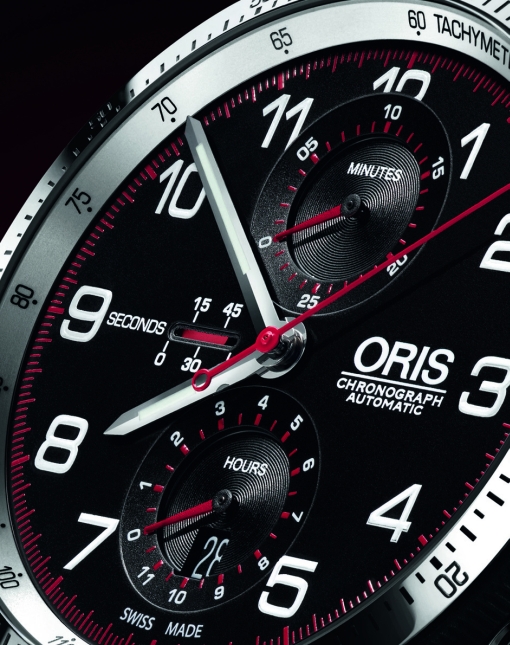 Oris Watches created the date window inside the lower sub dial. Both sub dials are easy on your eyes to read. A feature that was present in Artix that the Calobra retained is the linear style seconds indicator. This helps Oris Watches to avoid cluttering the dial with three sub dials.
At 44mm in diameter, the dial with its red, white and black hues provide an overall classy look and feel. The plunger style chronograph pusher is another noteworthy aspect of this creation from Oris Watches. The rotating ceramic bezel is a feature that you are highly unlikely to see in any other sport watch.
Oris watches puts you in the driver's seat with this timepiece
An Oris Caliber 774 automatic chronograph watch movement is managing the running of the watch. Oris Watches built the limited edition Calobra with a water resistance of up to 100 meters. The use of antireflective coating on both sides of the sapphire crystal ensures legibility in brightly lit surroundings.
The black leather strap with red color dots blends perfectly with the dial. At a price of $3,900 each, this limited edition (1,000 pieces only) model from Oris Watches can be purchased from online retailers.