New Limited Edition RAID Watch from Oris Watches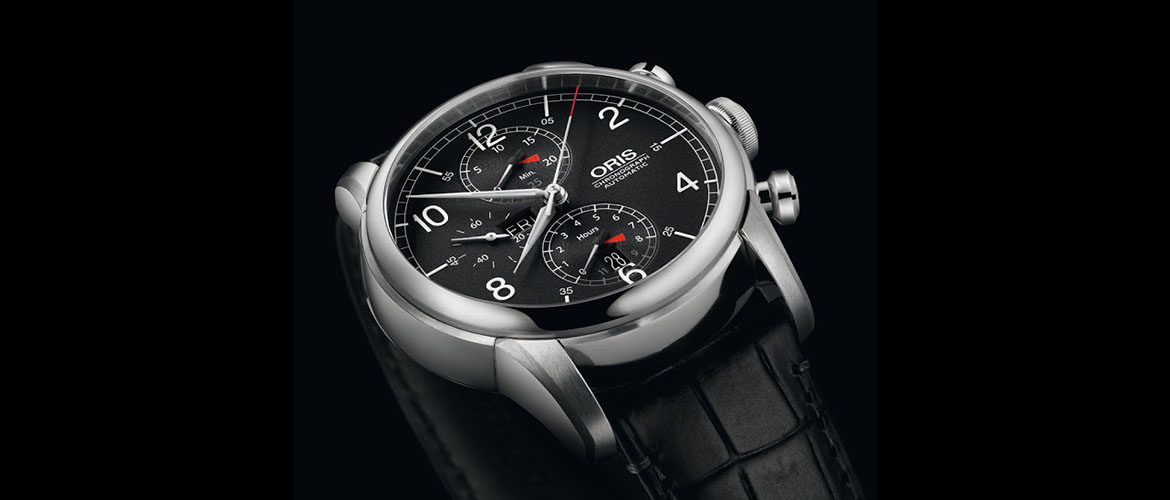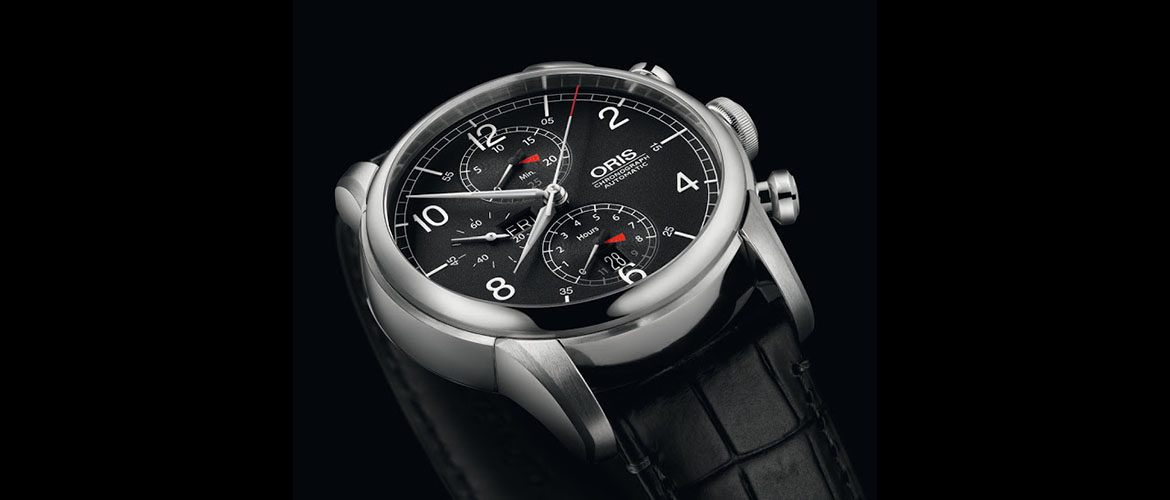 Oris watches has been associated with NASCAR for more than 20 years
RAID Suisse-Paris is a car rally for classic cars built before the year 1975. This race starts from Basel and ends in Paris covering around 600 miles in distance. Unlike the popular racing scene in US conducted on perfectly maintained tracks, these rallies are conducted on rough terrain and driven through unpaved roads. For its aficionados, this rally is much more interesting than NASCAR.
Oris Watches is the current official time keeper of this annual event that is conducted for the 23rd year in a row now. The watchmaker is associated with the rally for the 5th year in a row. During each of these years, they created a watch to celebrate the rally. To commemorate the 2013 rally, Oris Watches has come up with a unique watch. The winner of the 2013 race was a Jaguar 420. Hence, Oris Watches appropriately chose to base their commemorative watch on this classic car.
Oris watches makes it seem you're wearing a car on your wrist
How can you incorporate a car's design in to a luxury watch? Oris Watches got inspiration from the dash board of the Jaguar 420. So, the new watch has shades of the dash board of the classic car in it. The fonts used in the watch are the same as that used in the Jaguar. Again, you will see the red triangle easily associated with the luxury car on the watch dial as well. Oris Watches succeeded in blending the other elements of the watch like the chronograph sub dials and the small seconds sub dial well.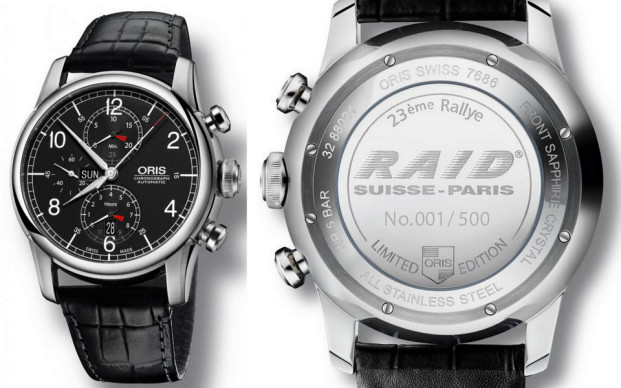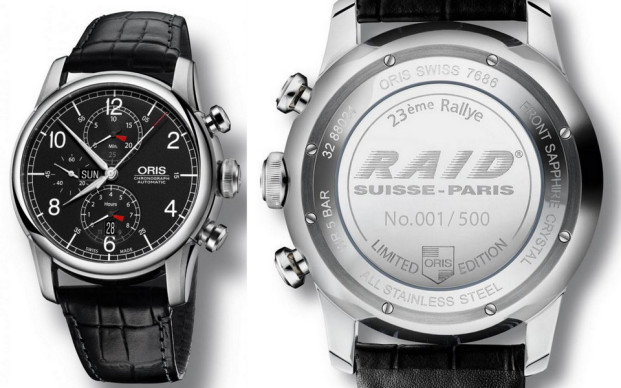 Oris Watches chose to display date at 6 O' clock position and day of the week almost at the center of the watch, next to 9 O' clock position. When hour hand is hovering over it, it can be difficult to read the day of the week. Some of you may get frustrated in not seeing the day at the expected spot at 3 O' clock position.
Oris watches caters to their formal timepiece wearers
The limited edition Oris RAID is controlled by an Oris 775 automatic watch movement. The watch case is 44 mm in diameter. The sapphire crystal of the watch has antireflective coating applied on it to improve visibility in brightly lit locations. The watch case back is solid with its limited edition status clearly engraved on it. Oris Watches has created the model with a water resistance of 50 meters. The black leather strap adds to the finesse of the watch.
This commemorative watch from Oris Watches is more suited to go with formal occasions than casual ones. The price of the Oris RAID is $3,950.