Panerai Watches Comes Up with PAM 510 Luminor Marina 8 Days with Caliber P.5000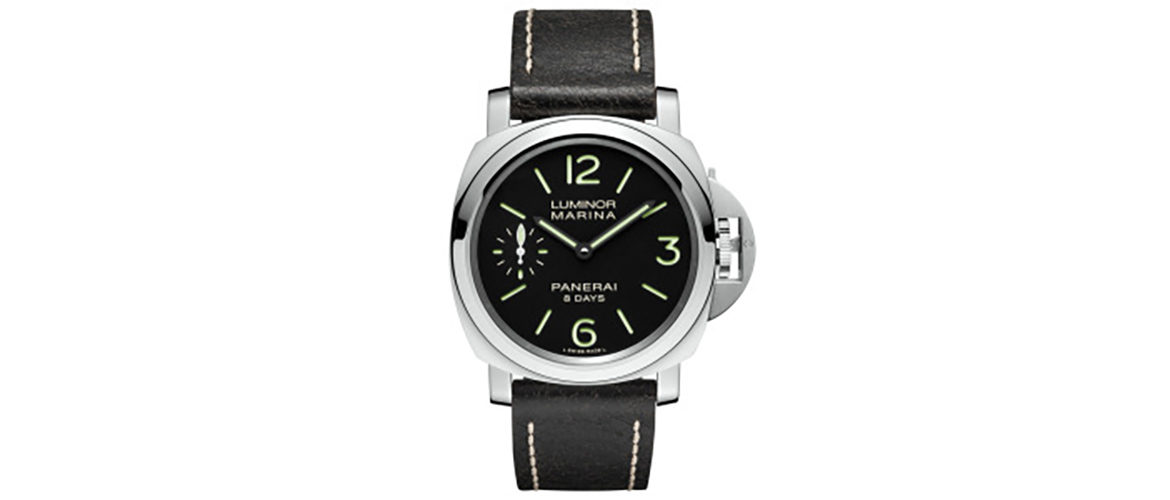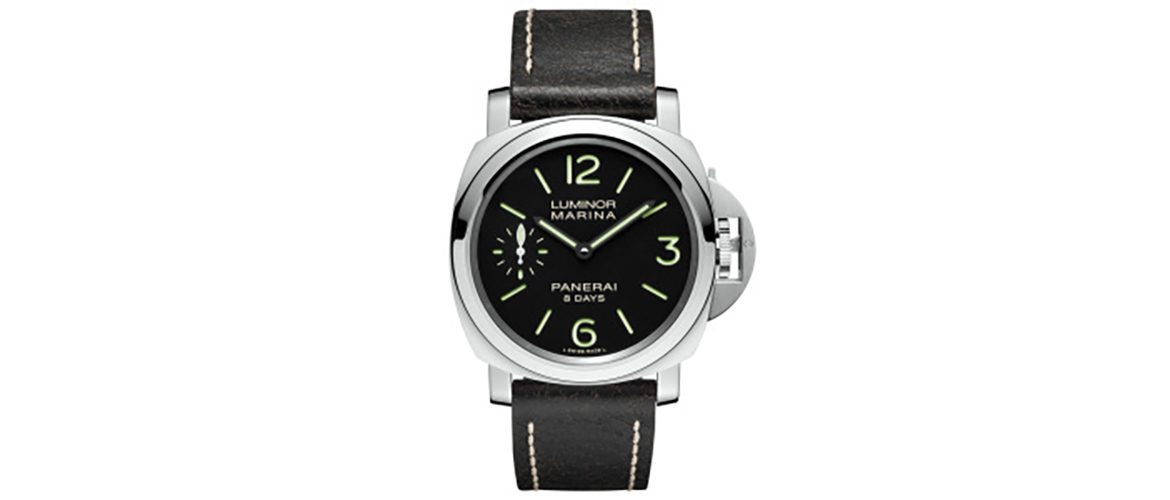 Panerai watches created a new in-house movement to silence their critics
Horologists do not rate the in house creations of Panerai Watches very high on their scales. In case of many other watchmakers, the best creations from their stables are in house created ones. But, this is not exactly true about Panerai Watches. Most of their highly popular watches are based on the watch movements created by other watchmakers. In the 30s, they gained success on the Rolex movements they were using. Later in the 50s, they used Angelus watch movements to popularize their dive watches. Again, they gained success through Minerva movements and Unitas movements in the following years and decades. So far, Panerai Watches has not succeeded in coming up with a fully in house crafted watch.
Panerai watches got their inspiration for this timepiece from a Swiss watchmaker
The model from Panerai Watches that we are discussing here is powered by the caliber P.5000 created completely by the watchmaker in its premises. One of the most notable features of the model is its power reserve that is among the highest in watches of its range. It can work continuously for eight days or 192 hours at a stretch. If you remember the 8 day watches from the Angelus stable of the past, you know where Panerai Watches got the inspiration to come up with them. At 35.7 mm, this watch definitely reminds you about the old school watches from the past. Again, this watch hides the features of the watch movement from your vision. This is another feature that it has in common with the watches from the past.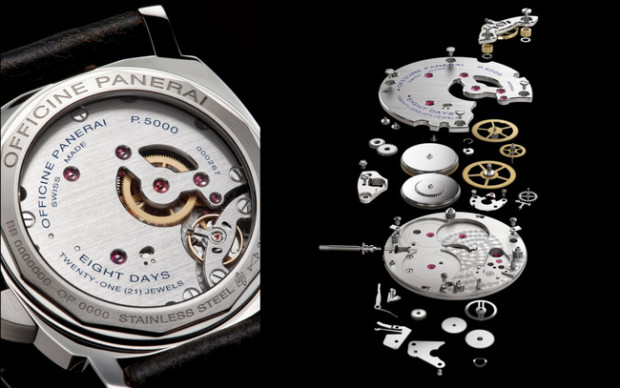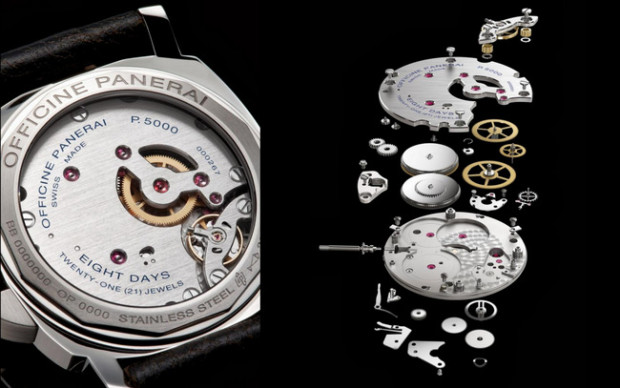 Panerai Watches created the watch with two versions based on the material used. Rose gold is the predominant material in one version and is able to hold true to their brand name and aesthetics. The Luminor case and the locking crown are two nice features added to the P.5000. The ability of Panerai Watches to create an eight day power reserve shows the watchmaking prowess of the firm. You cannot find any aspect of the watch staying out of the overall design theme. Some of you may miss the date window. The only other thing missing from the watch is a power reserve indicator.
Panerai watches new creation is missing a few features but still stands out
How much is Panerai Watches charging you to own the PAM 510 Luminor Marina 8 Days? The asking price $7,300 and is quite reasonable for a Panerai. Those of you who are familiar with the watchmaker should know that the prices of many of their other designs are at much higher rates than this one.