Paris Art Exhibitions of 2019. Part III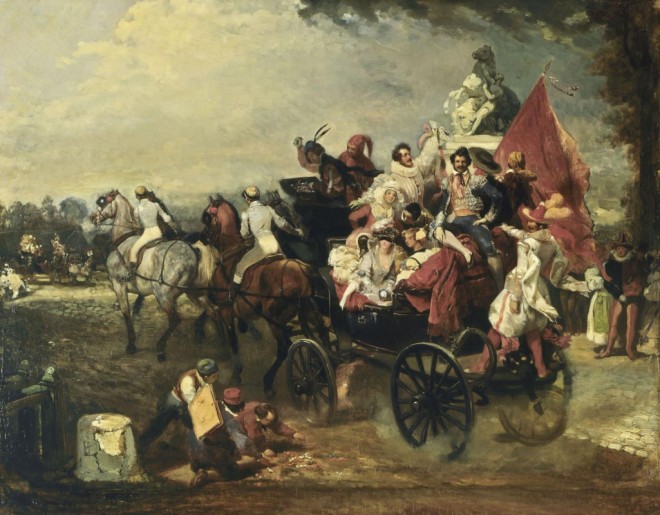 The leading art institutes of the French capital offer plenty of captivating Paris art exhibitions that are worth visiting in 2019.
The Petit Palais – "Romantic Paris, 1815-1848" and "Romantic Germany"
The Petit Palais from May 22 to September 15 will hold two parallel Paris art exhibitions dedicated to the era of romanticism. The theme of the art show titled "Romantic Paris, 1815-1848" is the life of the French capital in the period from the fall of Napoleon to the revolution of 1848, its fashion and entertainment. Curators offer a walk through the most iconic places of Parisian romanticism – from the Palais-Royal to the café "New Athens" on the Place Pigalle and the Comédie-Française.
The second exposition held at the Petit Palais is called "Romantic Germany," and it focuses on the heyday of drawing and creative innovation among German artists. The Petit Palais took 150 gorgeous art pieces from the collection of the Museums of Weimar. These exhibits, which have not been presented before, provide a fascinating overview of the "Golden age" of German drawing and mastery of such recognized art figures as Johann Heinrich Füssli, Kaspar David Friedrich and Philipp Otto Runge.
The Pompidou Centre – "Francis Bacon"
The Paris art exhibition dedicated to one of the greatest artists of the XX century takes place at the Pompidou Centre. It presents later paintings by Francis Bacon, created between his large-scale retrospective at the Grand Palais in 1971 and his death in 1992.
Francis Bacon was primarily involved in building a critical view of the modern world. He reinterpreted classical culture, especially myths to introduce the dark side of our existence. Violence and madness or their variations – synonyms of evil in ancient Greece – became themes that the British artist transmitted to his paintings. Reading the works of Georges Bataille, Michel Leiris or Nietzsche, he created a polarized world, balancing between civilization and barbarism, beauty and ugliness, life and death. By adopting a systematic, almost surgical approach – especially in the representation of the human body – Bacon rejected any form of idealism.
The Musée Marmottan Monet – "Mondrian Figurative"
The fall art show at the Musée Marmottan Monet will focus on the little-known aspect of Piet Mondrian's career, which was famous for his amazing abstract paintings of red, yellow, blue, black squares and rectangles.
The Paris art exhibition called "Mondrian Figurative," which opens on September 12, will present about 60 paintings, which the painter personally chose in 1920 for his largest art collector Salomon Slaper.
These are landscape paintings, portraits, and still-lifes created under the influence of impressionism, luminism, fauvism, and symbolism. They show Mondrian as one of the best colorists of his time. The exposition will be open until 26 January 2020.