Parmigiani Fleurier Watches Introduces a Gem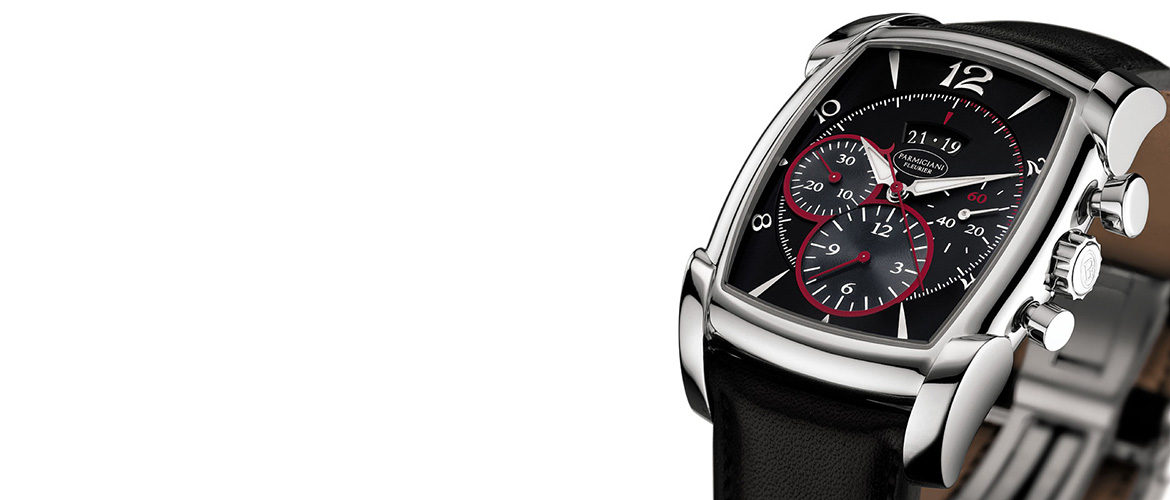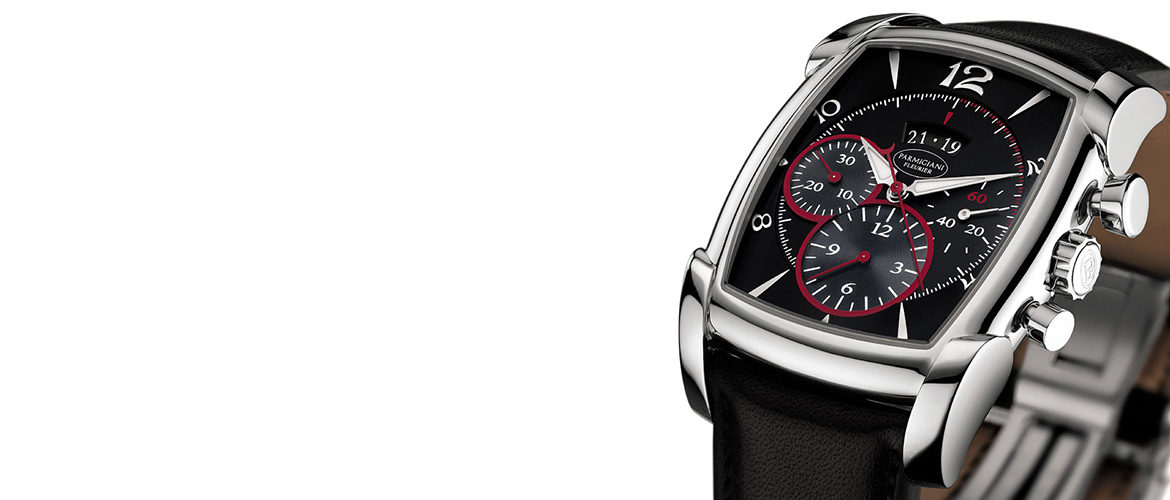 Parmigiani Fleurier Watches – A Worthy Contender Among Luxury Watches
Watch lovers from every part of the world have a lot of choices in selecting the right kind of watch for their needs. As of now, they have an abundance of selection available with a variety of complications incorporated in to the luxury watches available in the market. Even amidst this huge selection of watches, Parmigiani Fleurier watches are a couple of notches ahead of their counterparts. The Kalpagraph chronograph is truly a gem of creation worth your respect. As is the case with the other Parmigiani Fleurier watches from the stable, this one is a completely handmade creation too.
Parmigiani Fleurier Watches Are All About Perfection Of Their Complications
There are many unique features associated with Parmigiani Fleurier watches that always kept it closer to the horologists who know their watches. The perfection of the complications and the aesthetic way of incorporating them always pleased watch lovers. With their Kalpagraph, Parmigiani Fleurier watches is once again able to bowl their fans over. The three large chronographic dials that are part of the watch definitely add to the watch and its looks. One of them is for showing the 12 hours and is located at 6 O'clock position. The second one located at 9 O'clock position is a 30 minute dial. The last one is located at 3 O'clock position and is for denoting seconds. This creation from Parmigiani Fleurier watches has well-crafted Arabic numerals denoting even hours at 12, 2, 4, 6, 8 and 10 O'clock positions. Unusually large and odd shaped date window provides a bit of quirkiness to the watch dial towards its top. Again, you can see a glimpse of the date wheel rotating under the date window.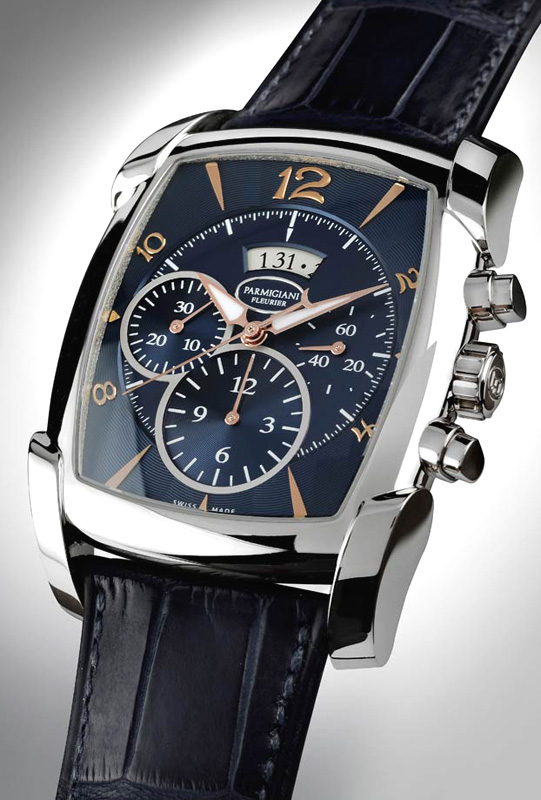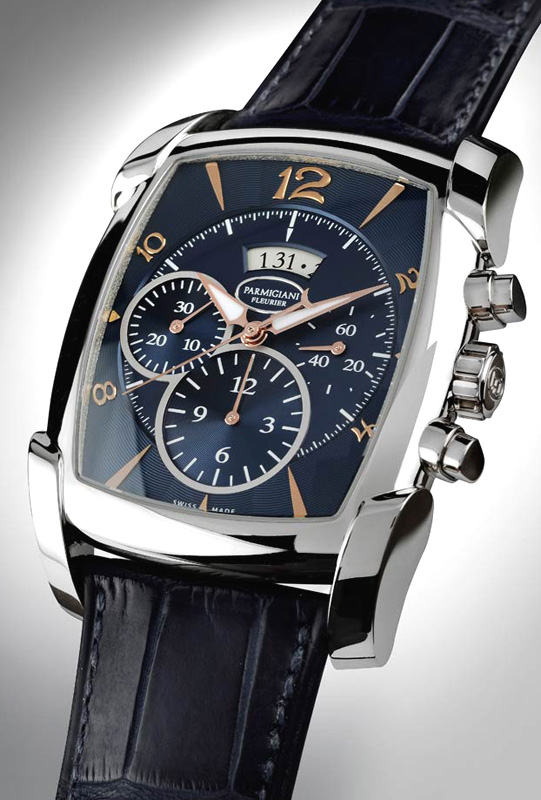 Parmigiani Fleurier Watches Continue To Add Finesse To Their Products
Parmigiani Fleurier watches introduces the Kalpagraph in various versions built with materials like stainless steel, 18 karat yellow gold, 18 karat rose gold, white gold and in a unique rare metal called palladium. If you love diamonds in your watches, this watchmaker has a version of this Kalpagraph encrusted with white diamonds as well. The available choice of dial colors includes charcoal, midnight blue, grey, chocolate, rose and white. Hand crafted alligator leather straps fitted with metal straps add to the finesse of these Parmigiani Fleurier watches.
The Kalpagraph is powered by an in house created automatic watch movement and can run continuously for 50 hours at any given time. You can view the aesthetically crafted watch movement in all its glory through the sapphire crystal case back.